Central England Co-operative support local bash in Stirchley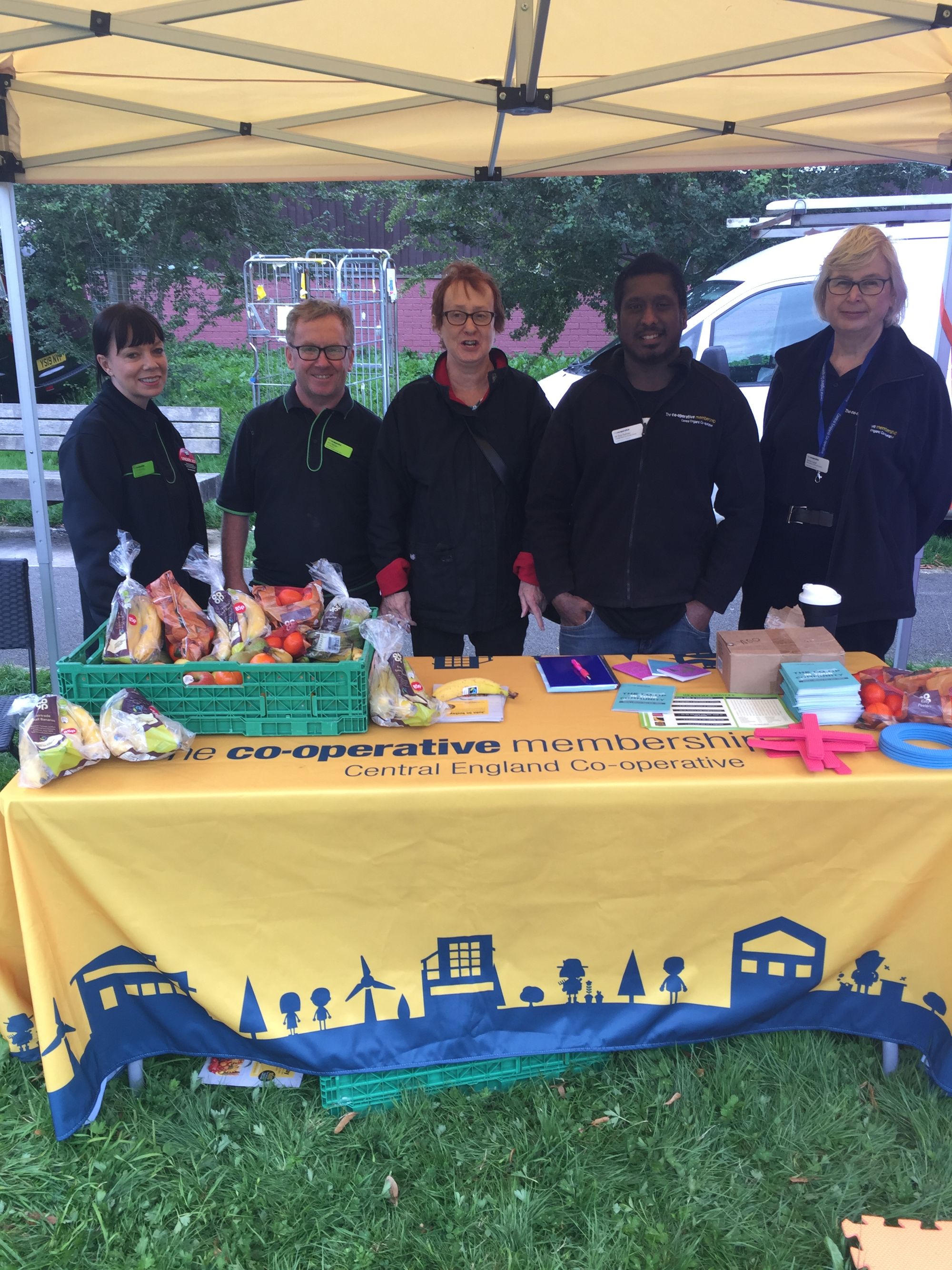 Recently our Western Membership and Community Council Ambassador and Chair Shaz Rahman supported a local event in Stirchley to promote Membership to the attendees.
In late Summer, Stirchley Park host a Summer Bash. Conveniently for us at Central England Co-operative, Stirchley Park is next door to our Stirchley retail store. Stirchley Summer bash is a community event where local groups have stalls to showcase and raise awareness about their activities.
We had a stall where we gave out fruit and talked about membership of our organisation. Because we had our store next door, it was easy to demonstrate the value of being a member of Central England Co-operative. Some of the people that we spoke to were already members and many of those that were not, shopped with us, so these people were receptive in talking to us about becoming members of our Co-op.
We are proud to be part of the Stirchley community and we were happy to support this event once more.