Co-op Fortnight ends after two weeks of mass co-operation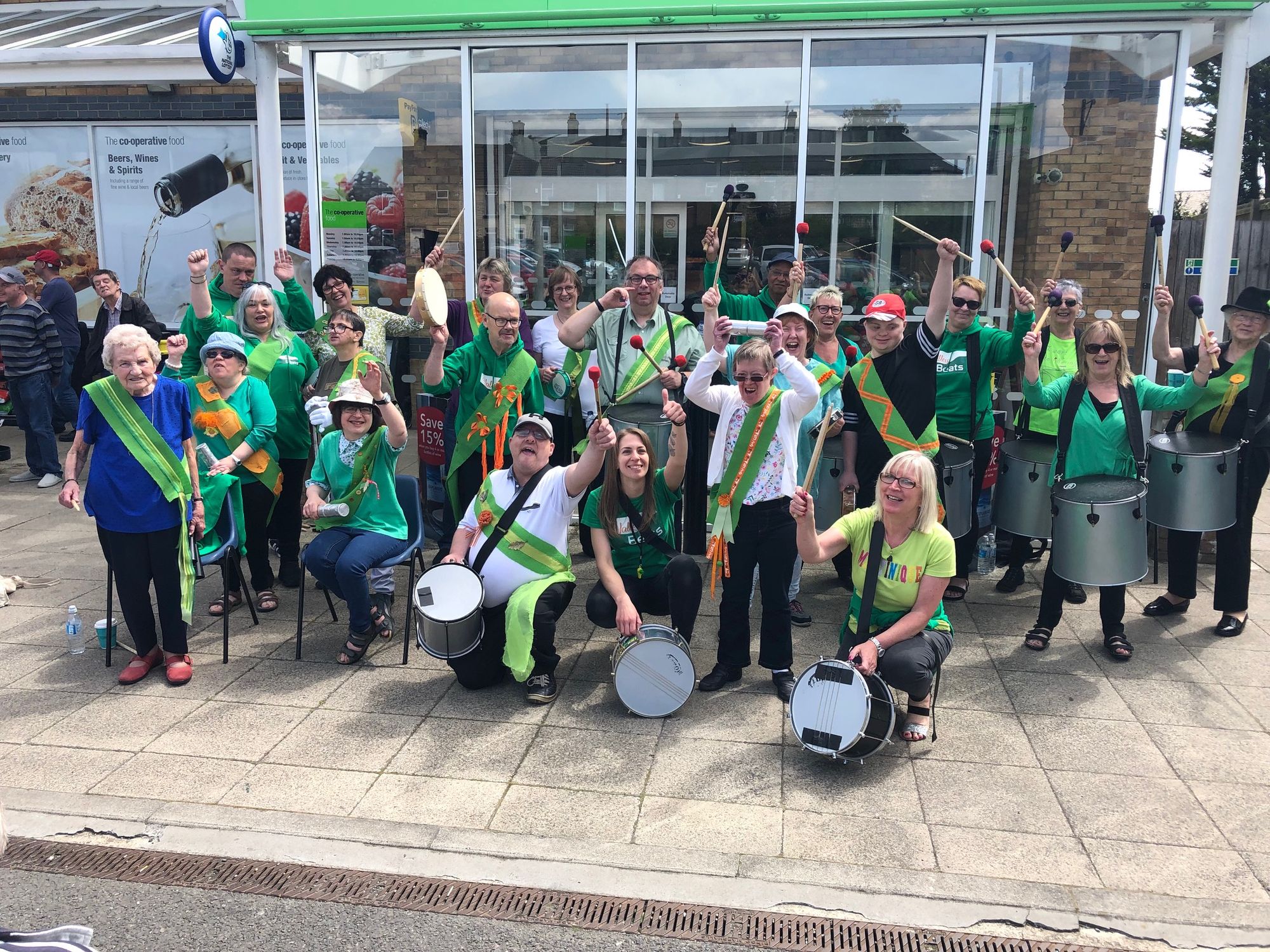 Co-op Fortnight 2019 has come to a close and it was full of highlights with colleagues, members and our local communities truly coming together in the spirit of co-operation.
Dozens of our own member groups, community groups, local projects and good causes took the opportunity to come into our food stores to promote, raise awareness or gather support for their local causes.
There were many highlight to enjoy during the two weeks with special mention to Valley Beats, which has received funding and support from Central England Co-op's Northern Membership and Community Council (MCC), which put on a memorable performance of Brazilian drumming for shoppers at our Dodworth Supermarket.
Meanwhile in Scraptoft in Leicestershire, Scraptoft Players theatre group took over the Central England Co-op store in the village to promote their upcoming show with a spirited performance of songs from Pirates of Penzance, much to the delight of the scores of shoppers who gathered to enjoy the show.
Hundreds of pounds were raised for a range of local good causes who joined in the celebrations during the Fortnight, while colleagues at our food stores again went above and beyond to raise money for our corporate charity Dementia UK with bake sales, raffles and fancy dress days.
Our Member and Community Officers (MCROs) and Member and Community Council's (MCCs) supported a range of great activities, with events such as a charity Fairtrade Football Tournament in the Western region and Fun Palaces in the Southern region, support for the Food and Farming Day in the Eastern region and promoting member groups such as the popular Ilkeston Tai-Chi member group in the Northern region.
Volunteering also played a major part in the campaign, with colleagues and members helping out stacking shelves and serving customers at the Action Homeless' Food Stop in Leicester and dozens of colleagues spending the day litter picking in North Norfolk, among the highlights.
Have a read through the latest blogs on Membership Matters to see the full range of activities we took part in during the two weeks and thank you for all your support for our two weeks of mass co-operation.