Central England Co-operative provides funding for 'secret garden' hospital project in Leicester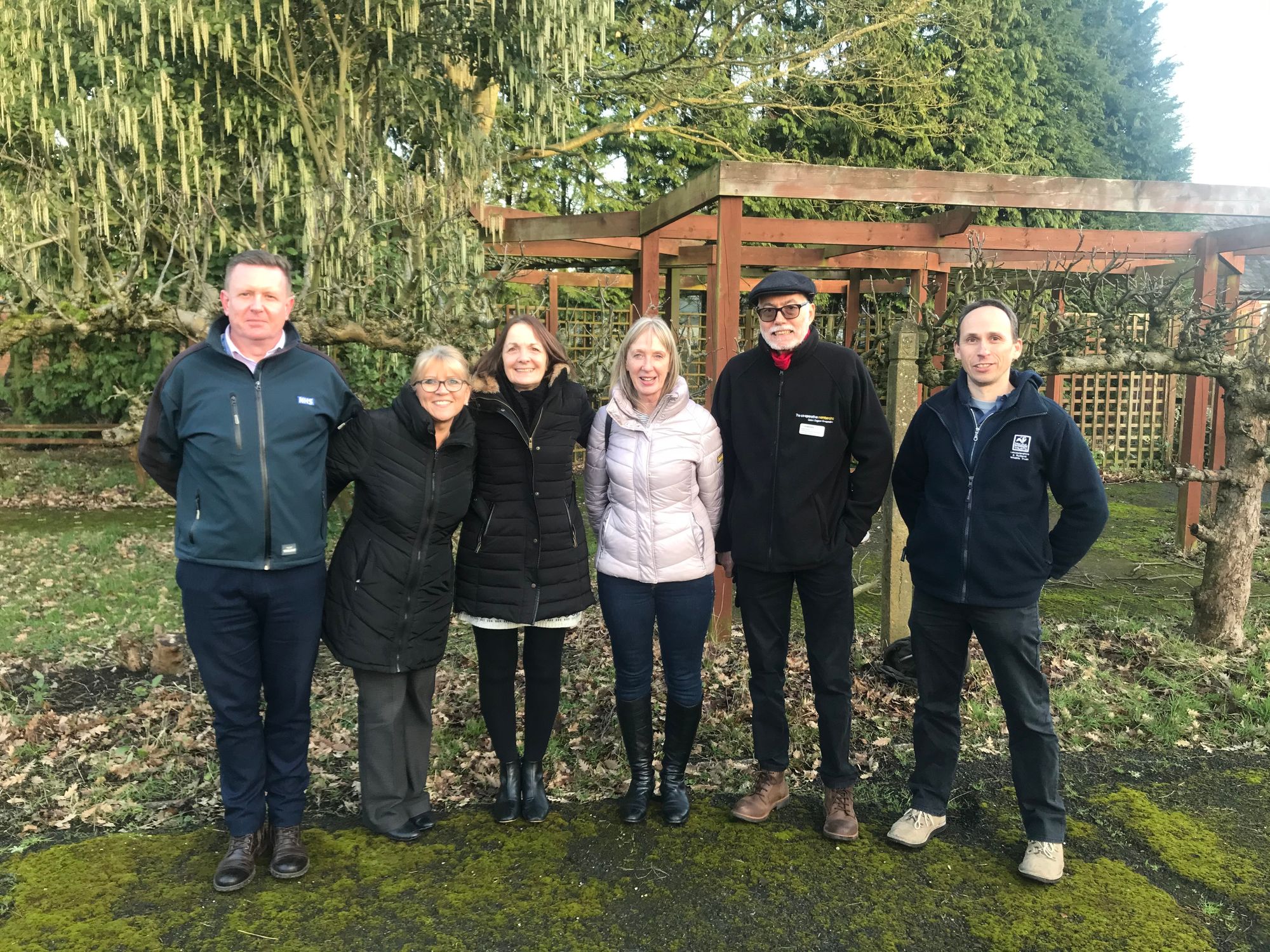 An inspiring project which is giving a group of green-fingered adult mental health service users the opportunity to grow food in a hospital's 'secret garden' has been boosted by over £1,700 in funding from Central England Co-op.
For the past 18 months Leicestershire and Rutland Wildlife Trust's (LRWT) Grow Wild team has been working alongside Leicestershire Partnership NHS Trust to support a group of adult mental heath service users experiencing severe and enduring issues.
The focus has been on weekly gardening sessions to renovate a courtyard garden at the University of Leicester's Attenborough Arts Centre but now the group – called The Green Room Gardeners – are keen to continue gardening and have expressed an interest in growing food.
Working in partnership with University Hospitals of Leicester NHS Trust, a new site has been identified at Glenfield Hospital, an old walled garden which is perfect for the next stage of the project and one which has now been boosted with over £1,700 in funding from the Southern Member & Community Council (MCC) at Central England Co-op.
Launched by University Hospitals of Leicester, the Secret Garden project aims to restore the old walled garden making it a centre of excellence for health and wellbeing for not only its patients and staff, but also working closely with the local community to provide a space for everyone to use.
Karen Bevan, Member and Community Relations Officer for the Southern Region at Central England Co-op, said: "When the council received the application for funding from LRWT it was a project our members were really keen to support, given the really positive difference it is already making to the service users.
"As a co-operative we welcome the opportunity to make a real difference to the lives and wellbeing of the people who live in the communities we serve and I'm proud that the Southern Membership and Community Council were able to support this project and I look forward to seeing the progress."
The benefits of the project so far have been increased levels of physical activity, exposure to nature and contact with others, while positive outcomes have included increased levels of self-esteem, confidence, meaning, empowerment, hope and connectedness.
The funding from Central England Co-op will go towards materials to create raised beds in the garden, as well as waterproof clothing for the gardeners.
Matthew Herbert, Grow Wild Gardener at LRWT, said: "We're looking forward to creating a long-term home with The Green Room Gardeners here at the Secret Garden. Having a space in which we can work together, in nature, is so important.
"Being outdoors with soil under our nails, sowing seeds and harvesting the crops we've grown together really helps all of us involved in the Green Room Gardeners group. We really appreciate Central England Co-op's support in making this happen."
Karen James, Commercial Services Manager at University Hospitals of Leicester NHS Trust, said: "I am delighted that the members of the Central England Co-operative MCC have chosen to support Leicester and Rutland Wildlife Trusts' Green Room Gardeners project.
"We anticipate that the organic growing area we have set aside within the Secret Garden project for smaller activities and programmes such as this one, will have huge benefits to all members of our community who will eventually use this fantastic space."
The Southern Membership and Community Council is made up of Co-op members who are passionate about their community and want to make a difference within it. Each council is given funding and support by the Society to organise activities and events.
People can find out more about the work of the MCC by visiting https://www.members.coop/