Central England Co-operative History Group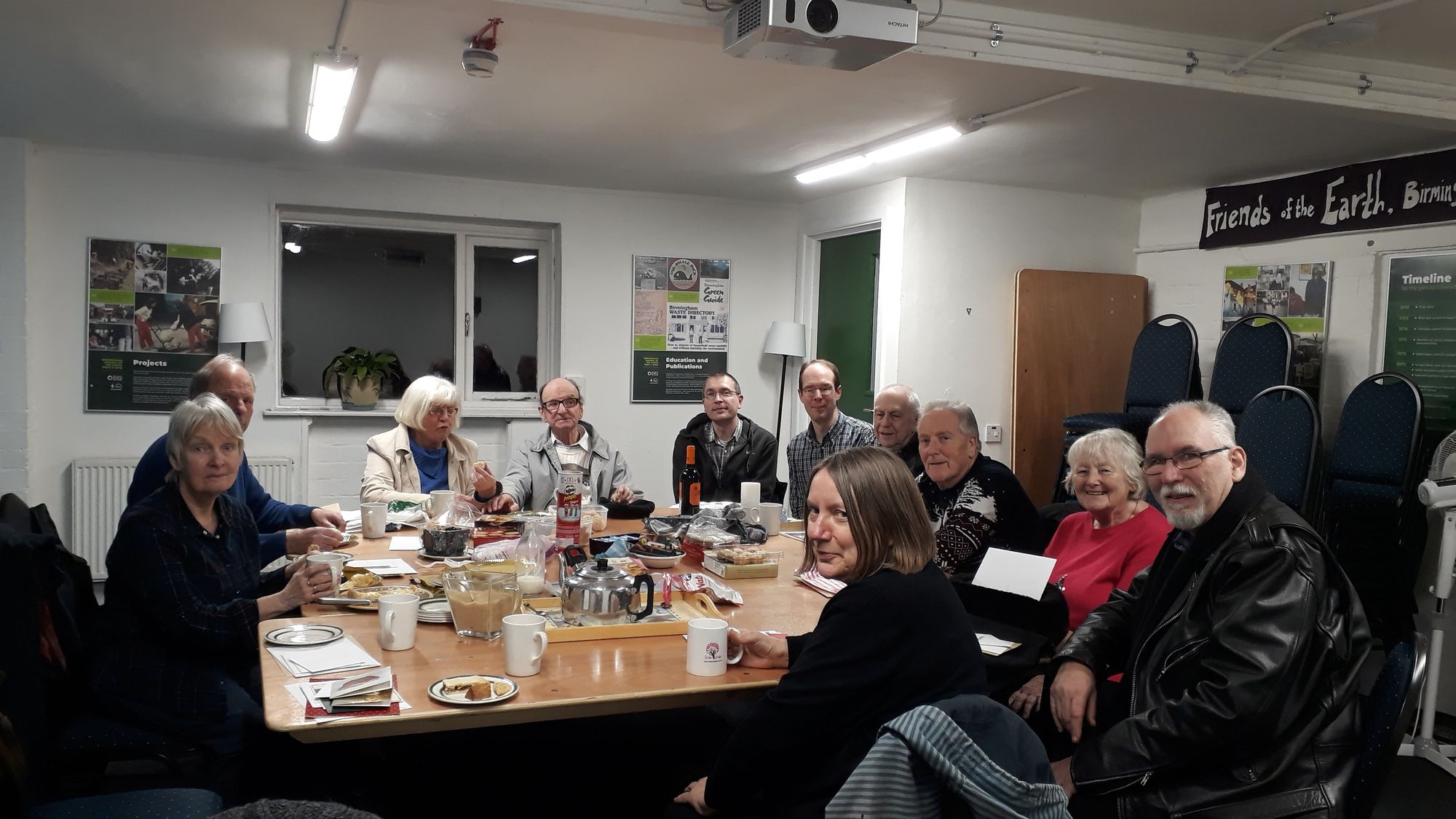 Central England Co-op History Group meet on the first Tuesday of every month in Birmingham City Centre at the Birmingham friends of the Earth, 54-57 Allison Street, Birmingham B5 5TH.
In late 2019 saw the members had an event of Exploring Birmingham city centre history.
Members of the Central England Co-operative History Group enjoyed a walking tour in the west of Birmingham's city centre. The tour was devised and led by Kath Jeffery: she lives in the area and had been exploring the historic and interesting buildings in her surroundings. She called the tour "West Side Story - Film, Faith and Filth", reflecting the varied uses of buildings viewed!  Despite the cold and increasingly wet weather of that November morning, History Group members thoroughly enjoyed the tour, discovering places even native Brummies hadn't seen before!
The Group's final meeting of 2019 took a more social form, with a get together over festive food and drink at their meeting room at the Warehouse cafe
The Group's 2020 programme got off to an excellent start on 7th January with a talk from Chas Townley on the history of the Caincross & Ebley Co-operative Society which operated near Stroud In Gloucestershire.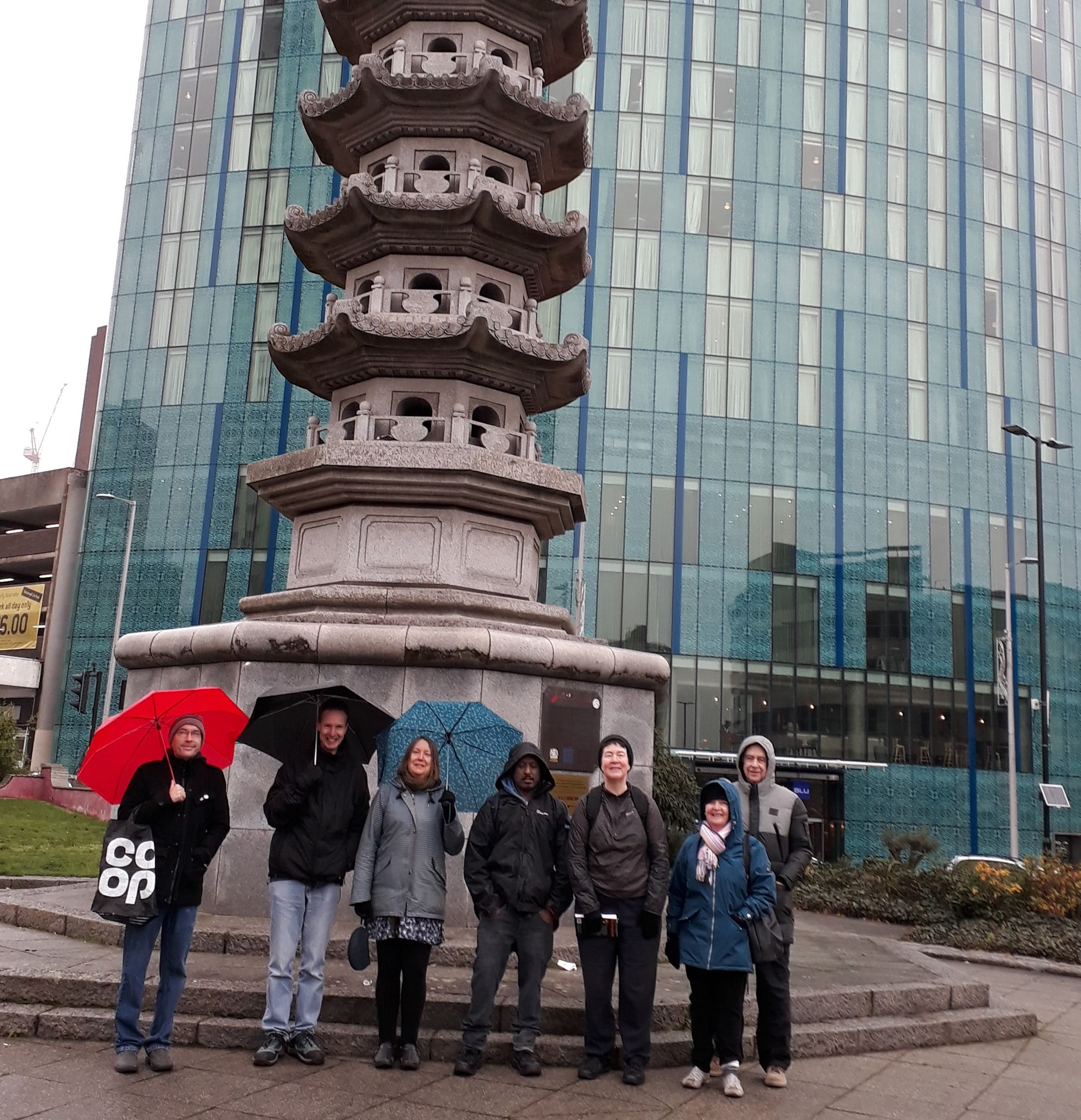 If you would like to know more about the history of Central England Co-operative and the Co-operative Movement in Birmingham, please pop along to the group where a warm welcome is awaiting