Central England Co-op urges people to donate a festive treat to help people in need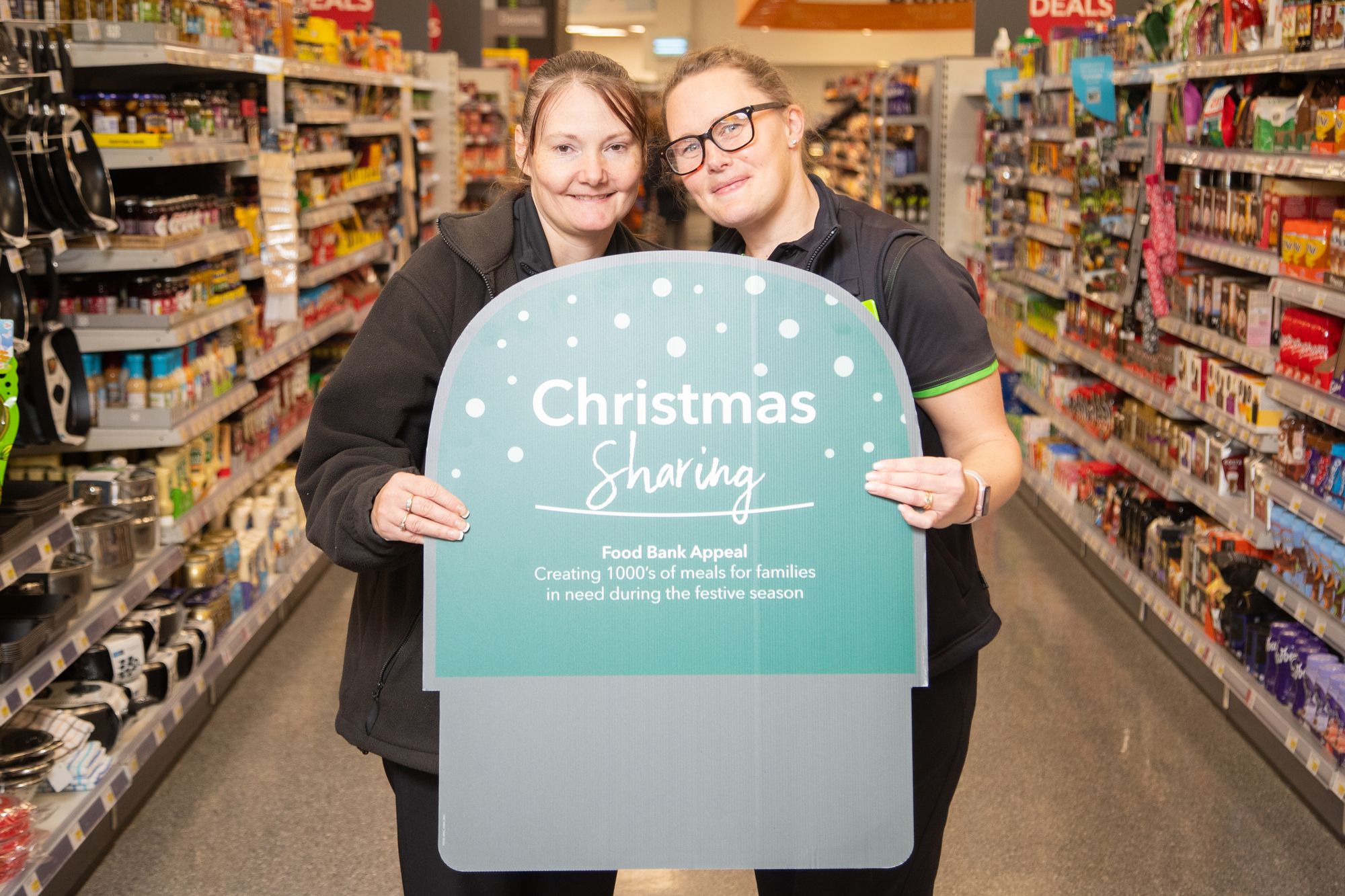 Central England Co-operative is urging customers and members to donate festive treats and everyday items as part of its 2019 Christmas Food Bank Appeal to help people in need.
The retailer worked closely with over 50 food bank providers last year to collect over 75,000 items as part of a special campaign and this year hopes that customers and members dig deep and donate in the run-up to Christmas.
Alongside items such as tea, tinned fruit and toiletries, food banks have this year again asked for people to 'spread a little festive cheer' by dropping off a Christmas treat such as chocolate into collection points at over 200 stores across 16 counties.
The campaign follows the Society's Christmas Toybox Appeal held during November which received fantastic backing and Central England Co-operative Chief Executive Debbie Robinson thanked customers and members for continuing to back these vital appeals.
She said: "Following the fantastic support our first ever Toybox Appeal received we are now turning our attention to our vital Christmas Foodbank Appeal which has helped to create and provide meals for people across the area in need over the last few years.
"The campaign relies on the wonderful generosity of our customers and members and I would like to thank them for their continued support and encourage them to again show their co-operative spirit so our food bank partners can provide emergency food and support to individuals and families in crisis.
"We are also issuing a plea on behalf of food banks to help spread a little Christmas cheer by donating a nice treat into our special collection points.
"All we are asking is that people drop off one or more items into our food banks this Christmas and help make a real difference in their community."
The Christmas Food Bank Appeal will run from December 1 to December 24. The items will then be collected and made into food parcels.
These contain around 11 items and will provide at least three days' worth of meals for those in need.
Items that can be donated include shopping basket staples from tea, sugar and cereals to other essentials such as toiletries and hygiene products to ensure people can maintain their dignity during times of crisis.
Among the food banks Central England Co-op support are Action Homeless in Leicester, House of Bread in Stafford, Sawtry Food bank in Cambridgeshire, Norwich Food bank, the Hope Centre in Derby, South Derbyshire CVS, Bethany Food bank in Birmingham and the Welcome Centre in Yorkshire.
During Christmas 2013, Central England Co-operative Society trialled an in-store food bank collection and such was its success that the Society now has permanent food bank collection points in hundreds of its stores, which have resulted in thousands of people every month from Birmingham to Norfolk being given enough food to cook meals.
The Society works with over 50 different food banks to provide emergency food and support to individuals and families in crisis throughout the year.
Key items needed by food banks during the festive season:
Cereal
Tinned food
Sugar
Rice
Dried pasta
Pasta
Sauce
Biscuits
UHT milk
Fruit
Juices
Tea
Instant coffee
Toiletries