Central England Co-op reveals what Jubilee weekend shoppers were putting in their baskets
Traditional British favourites such as scones and trifles saw a big boost as people got in the patriotic spirit.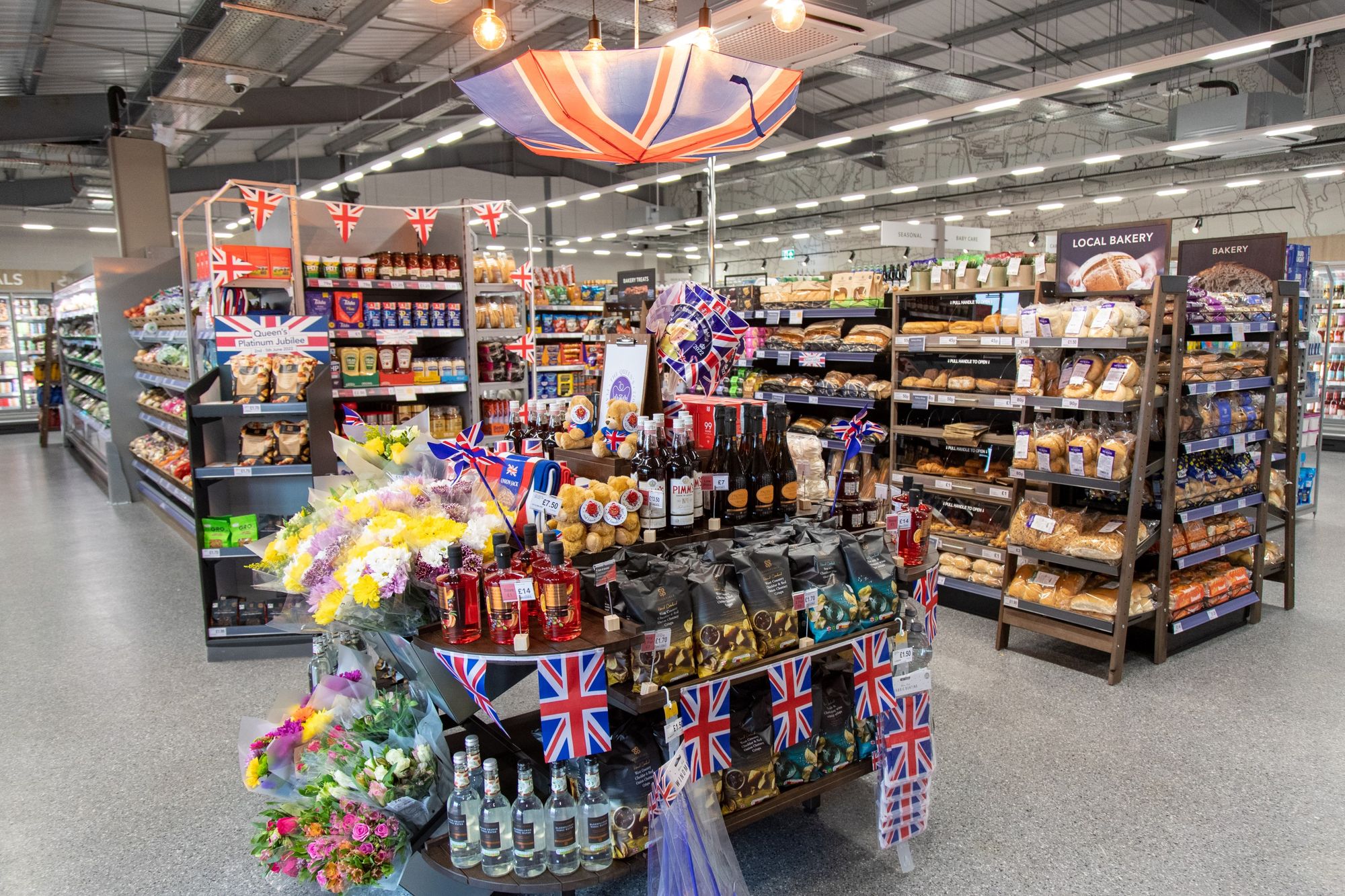 Trifle, scones, jam, and prosecco were among the top items that Central England Co-op (CEC) shoppers were putting in their baskets as they celebrated the Queen's Platinum Jubilee.
Sales data from the retailer's 260 plus stores across the special four-day holiday weekend has revealed people turned to traditional British favourites to mark the patriotic occasion.
Trifles and scones saw a big sales jump as shoppers looked to stock up for their street parties and afternoon teas.
Over 2,500 Co-op Family Size Strawberry Trifles and over 2,100 Co-op two-pack small Strawberry Trifles were sold over the four days, with over 1,100 Co-op Chocolate Trifles bought as well.
Co-op Irresistible Sultana Scones were the most popular scone purchase among shoppers as they treated themselves to something a bit special for their celebrations with over 3,300 bought, while there were also strong sales of Co-op All Butter Scones (1,800 sold) and Co-op Fruit Scones twin pack (1,700 sold).
And what's a scone without jam – CEC stores saw a major uplift in sales of Jam with Co-op Strawberry Jam the most popular with over 1,400 items sold.
CEC offered a special bundle for the Platinum Jubilee for those customers who wanted to recreate the Platinum Pudding created for the occasion.
Sales of Co-op Lemon Curd, Co-op Lemon Juice, Co-op Sponge Fingers, Hartley's Orange Jelly and Co-op Swiss Rolls seeing a boost, with Ambrosia Devon Custard the most popular item in the bundle with over 1,650 tubs sold.
For those looking to raise a toast to the Queen's milestone, prosecco was overwhelmingly the tipple of choice, with over 3,800 bottles of Co-op Irresistible Prosecco sold across CEC stores and over 1,700 bottles of Scallini Prosecco.
Head of Stores at CEC Claire Koziol said: "We had a great time in our stores celebrating the Queen's Platinum Jubilee with our customers and members and were delighted to be there for our communities with everything they could need to mark the occasion."