Central England Co-op reveals recent shopping trends for the most romantic day of the year
New research reveals what people were buying last Valentine's Day ahead of 2022 celebrations.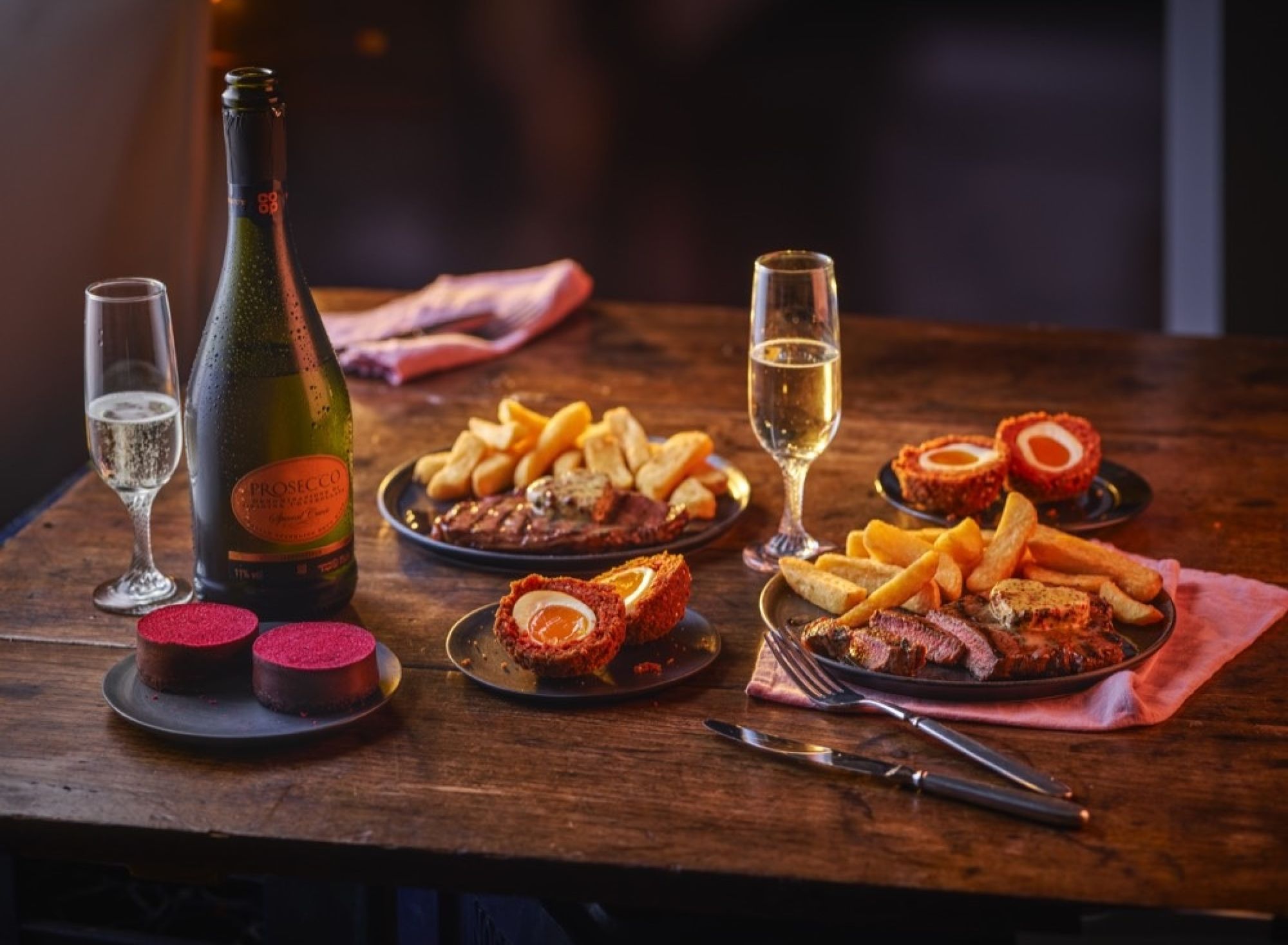 New Central England Co-op research into Valentine's Day shopping habits in recent years has been revealed as couples look to enjoy a special day in 2022 following the lockdown restrictions of 12 months ago.
With those lockdown restrictions in place in February 2021, unsurprisingly the data from Central England Co-op stores in the run-up to the day shows that more than ever couples were looking to mark the event at home, whether with a romantic breakfast in bed or night in with a favourite tipple and box of chocolates.
The growing popularity of treating your loved one to a special Valentine's breakfast can perhaps be seen by the continued growth in the sale of eggs in Central England Co-op stores in 2021.
Co-op local eggs saw a 35% increase in sales last year, following on from a staggering 191% rise in 2020 with Woodlands Farm 12 medium eggs doubling in sales year on year.
There was also a significant growth in the retailer's fresh bakery breakfast items in 2021, particularly on Valentine's Day itself up 13% year on year as people popped out for breakfast treat, with over 4,500 Co-op Chocolate Filled Croissants sold, the biggest seller, but the biggest growth was in Co-op Irresistible All Butter Croissants, up 32%.
Although it was more difficult in 2021 to travel to loved ones with a bunch of flowers, last year did see Central England Co-op shoppers pop to their local store to treat their partners to a bouquet in record numbers.
There was a small growth in sales of flowers in Valentine's week but a big jump on the day itself, up 28%, suggesting shoppers left it to the last minute to ensure they were in the good books with their partners.
The traditional choice of a bunch of red roses proved popular again, with the biggest seller on the run up to Valentine's Day Co-op Irresistible Fairtrade Luxury Single Rose Bouquets and Co-op Fairtrade Long Stem Roses sales up 93%.
The biggest seller on Valentine's Day itself for the second year running was the Co-op Bubblegum Bouquet which saw over 4,000 bouquets sold.
Meanwhile, loved-up shoppers were keen to match their bunch of flowers with a box of chocs, with boxed confectionary up 24% on Valentine Day 2021, with the Co-op Irresistible Chocolate Collection up 172% as couples treated themselves to something special.
Picking up a bottle of bubbly on Valentine's Day was also the way to go for many couples looking to celebrate the day, with Co-op Irresistible Prosecco increasing by 306% year on year.
Central England Co-op stores have a special offer this Valentine's Day of a bottle of Co-op Irresistible Prosecco and Co-op Irresistible Luxury Fairtrade Chocolates Collection for £12, or £11 for members.
There is also a tempting meal deal offer for those couples again looking for a romantic night in rather than venturing out into the cold.
The £15 Co-op Irresistible meal for two includes a starter, main, side, dessert and a drink. Among the starters are Smoky Paprika Soft Set Scotch Eggs, mains feature the likes of Hereford Rump Steaks with Peppercorn Butter and Sea Bass with Slow Roast Tomatoes and sides include Thick Cut Chips. Mouth-watering dessert options include Vegan Dark Chocolate & Raspberry Velvet Tortes and drinks include classic and Rose Proseccos, as well as non-alcohol options.
There are also some great gifting options available in selected stores, ranging from a Chocolate Fondue Melting Pot priced at £20, medium Yankee Candle jars in Cherry Vanilla or Linen and Lace priced at £8, to a Swigs and Snaffles Beer and Pork Crackling Gift Set priced at £12.50.
For more information on Valentine's products available at Central England Co-op, visit https://www.centralengland.coop/deals/