Central England Co-op pulls out all the stops to spread the Fairtrade message
Fairtrade Fortnight 2022 at Central England Co-op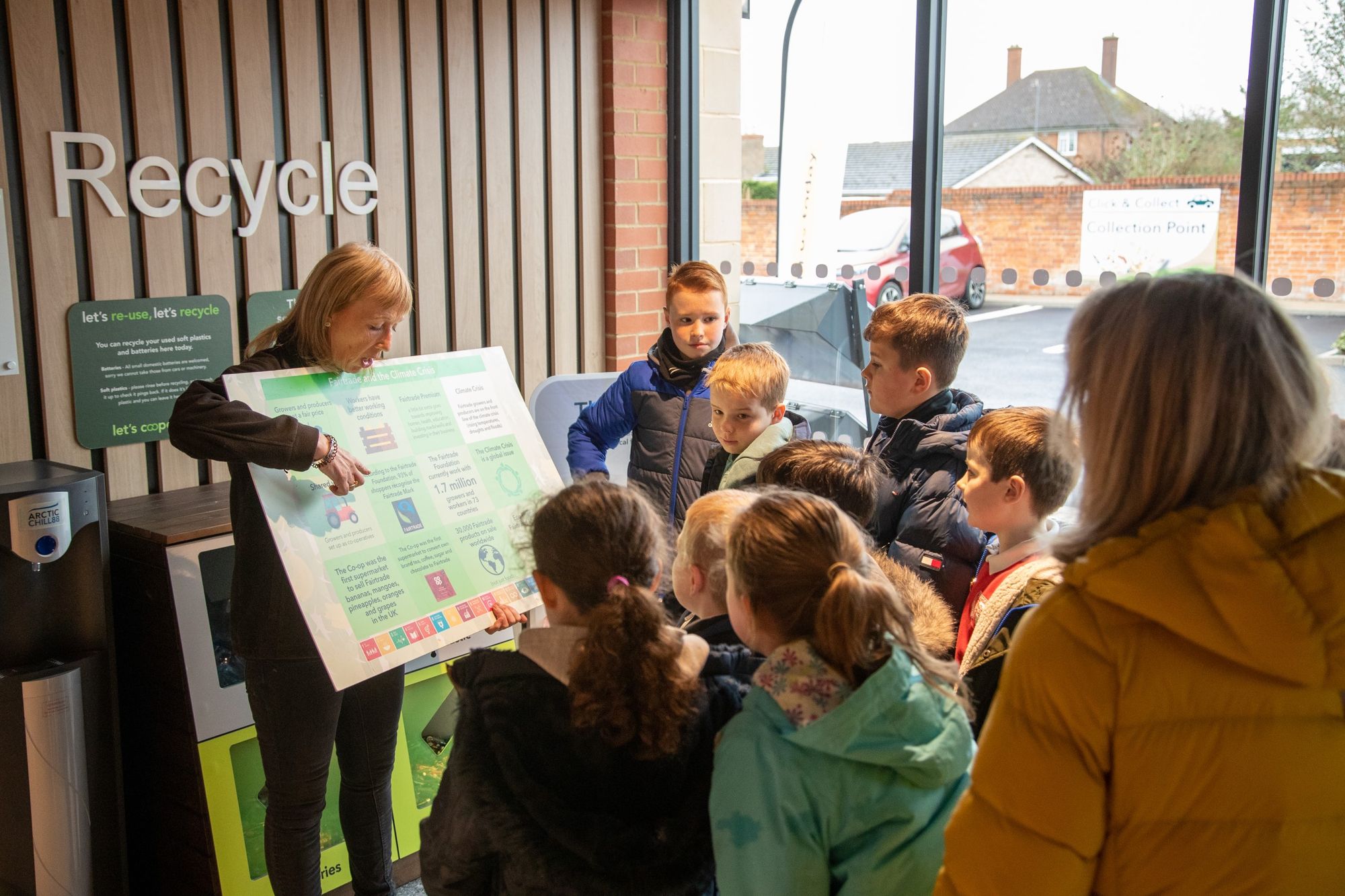 Central England Co-op has joined together with its communities to mark Fairtrade Fortnight with two weeks of activities.
We were determined to take advantage of the easing of Covid restrictions which saw our 2021 Fairtrade Fortnight celebrations go largely virtual to get back out in the community to spread the message and particularly educate young people about the people who grow food, people who live in some of the poorest countries in the world and who are often exploited and badly paid.
Our membership and community teams across the country visited schools and youth groups to deliver educational workshops and assemblies, while also inviting them into our stores for ethical challenges. Our Fairtrade snakes and ladders game proved particularly popular!
We also joined with other Fairtrade organisations in our communities to hold awareness events and also held talks with some of our member groups on the subject.
We held a couple of great virtual events during the two weeks as well to both shine a light on what Fairtrade Fortnight is all about and to shout about some of the fantastic products sold in our stores.
This included a free online Fairtrade talk with a Q&A delivered by the Fairtrade Foundation in week one where those joining learned about the essential work the Fairtrade Foundation does in collaboration with Fairtrade farmers and workers to tackle immense challenges such as climate change and Covid-19 and to champion for better conditions.
In the second week of the Fortnight, attention turned to celebrating the fantastic range of Fairtrade wines available in Central England Co-op stores and the stories of the producers behind them.
We worked with the Wine Events Company for a free online wine tasting hosted by a WSET level 3 qualified wine connoisseur which saw hundreds of people join in the fun virtually.
Those taking part were able to taste four Fairtrade wines, learn the basics of wine tasting and enjoy a few games, activities and polls to ensure everyone had fun, while there was also a chance to win a hamper of Fairtrade wine.
They learned how every bottle they buy can have an impact on the lives of the farmers and workers who grew the grapes.
Find out how to become a Central England Co-operative member by calling 0800 0501 601, emailing members@centralengland.coop or visiting membership.centralengland.coop/
You can also find out more about fairtrade at Central England Co-o here www.centralengland.coop/food/fairtrade
Take a look at some photos from across the Fortnight: