Central England Co-op partners with The Original Factory Shop in Erdington creating 10 new jobs
It is the second The Original Factory Shop concession to open within a Central England Co-op store after launch in Ripley late last year.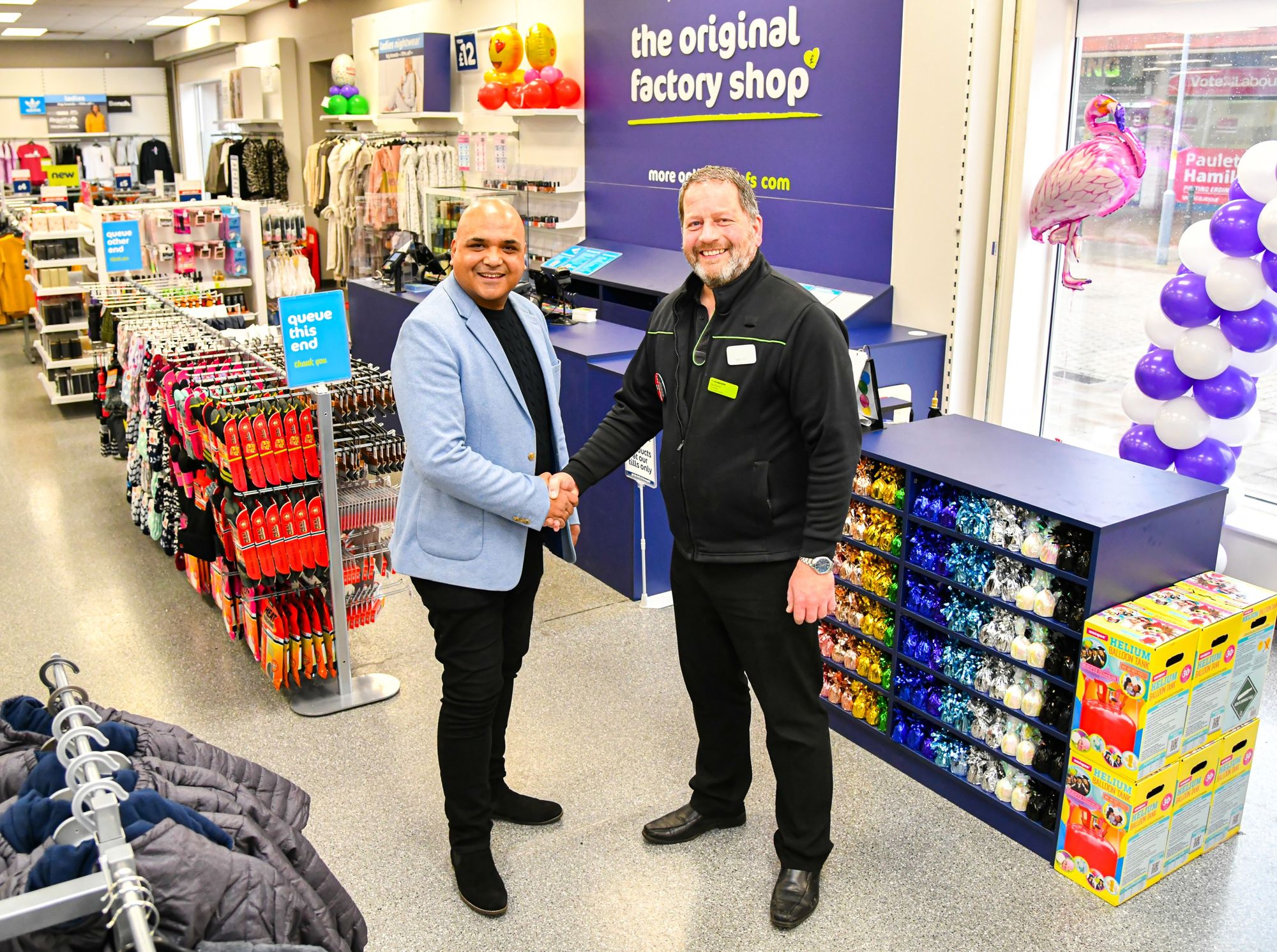 Central England Co-op has enhanced its offering to its loyal customers and members at its Erdington Supermarket after partnering with the UK's leading local, value brand retailer to open a new concession at the store creating 10 new jobs.
The Original Factory Shop has opened a large, brand new concession within the High Street supermarket, giving a boost to the town centre retail offer in Erdington. It is the second such concession to open in recent months in a Central England Co-op store, following the launch of a branch in Ripley late last year.
The concession, which occupies 3,385 square feet, will see the Original Factory Shop bring its range of bargain-based clothing, pet products, electricals, homewares, a party shop service and reserve and collect to the local community.
Its launch has been welcomed by Central England Co-op Erdington Store Manager Gary Brooks who said he and the team were 'delighted' to welcome their new partners to the High Street store.
He said: "We are proud to be at the heart of the local community here in Erdington so therefore we are delighted to welcome such a popular store as The Original Factory Shop to be part of what we are able to offer.
"Our colleagues are excited by the boost this gives this store but also as customers and Erdington residents as this is really good news for the town having another trader on the High Street so there are benefits all round.
"We are continually looking at new ways to maximise the space of our larger community stores and benefit our customers and members by providing them with great options to help them along with the vital food and essentials they need."
The Original Factory Shop Area manager, Julie Richards, said: "We've got a fantastic new team and brand new concession here at the Erdington Central England Co-op. The fact that we have been able to recruit for 10 new job positions within the local area adds to the buzz and helps us to better serve our local community with expert knowledge and advice.
"It marks the coming together of two great community retailers and is testament to the importance of convenience stores and the role that these shops play in local life."
The Central England Co-op Food Store is open Monday to Saturday 7am-8pm and Sunday 10am-4pm, while the Original Factory Shop concession is open Monday to Saturday 9am-5.30pm and Sunday 10am-4pm.
The food store has a wide range of products from everyday necessities to something a little more special and offers a lifesaving defibrillator, cash machine, Lottery, Collect Plus/Paypoint, an instore bakery and a customer car park.
It also offers a click and collect service, as well as home delivery with shopping delivered via an eco-friendly electric van.