Central England Co-op officially opens its brand new store in Lichfield creating 11 new jobs
The store in Fosseway Gate is part of the Birmingham Road development in the city.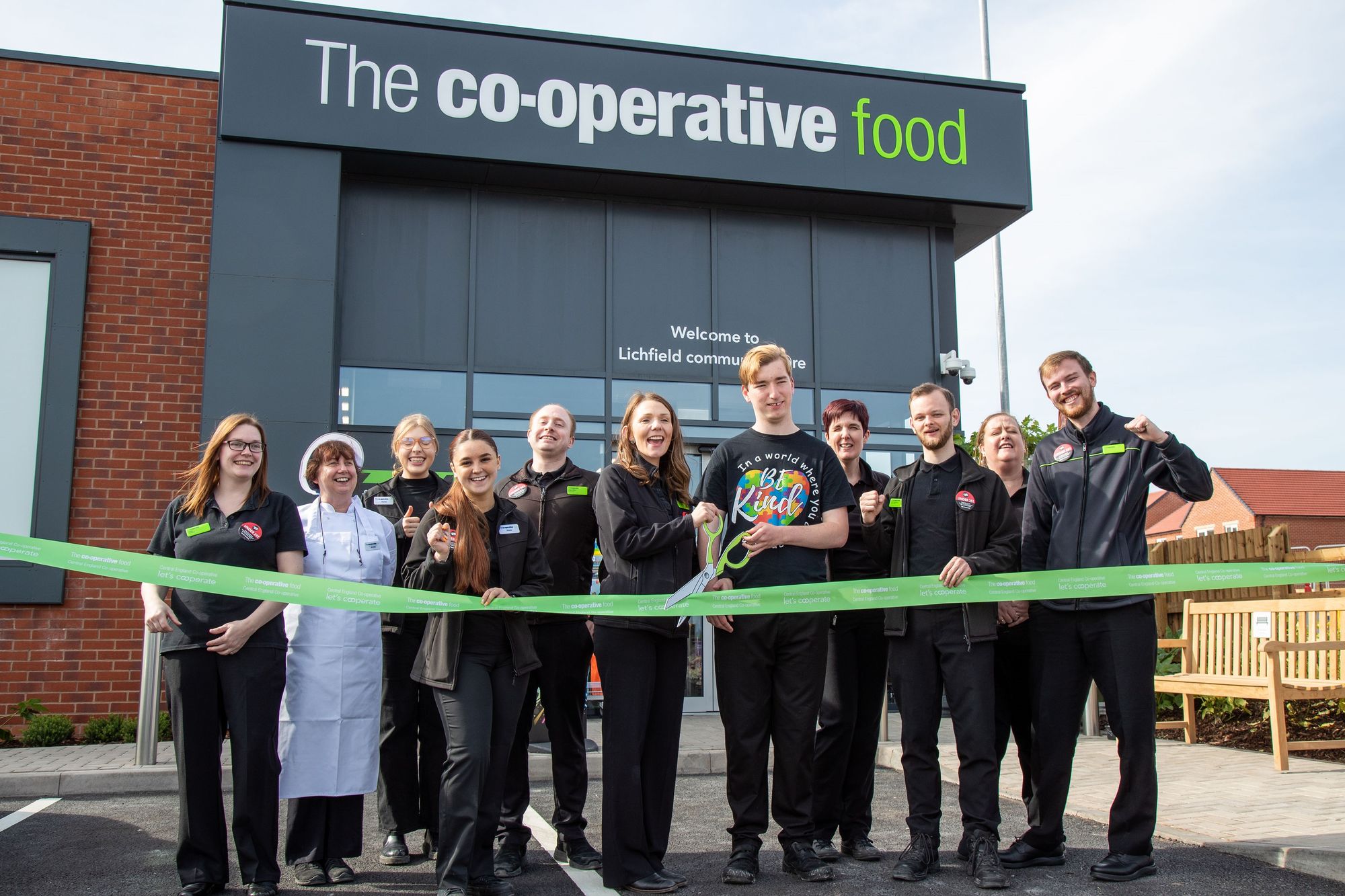 Central England Co-op has launched its new store in Lichfield creating 11 new jobs and making another major investment in the city.
The Society today officially opened its store at Fosseway Gate, part of the new Birmingham Road development in the city, offering locals food and essentials on their doorstep, with young charity hero Sebbie Hall helping to cut the ribbon.
The community food store offers shoppers an expansive range of products and features such as self-service checkouts, an extensive food to go section including hot food, Insomnia Coffee, Tango Ice Blast and F'real Milkshakes, a free water refill station, a customer car park and customer toilets with baby changing facilities.
The modern, spacious store also features special eco-friendly fridges and LED lighting, as well as a lifesaving defibrillator and outdoor seating.
Central England Co-op has its headquarters in Eastern Avenue in the city and now has three food stores in Lichfield with the launch of Fosseway Gate, which follows major investments in both its Curborough Road and Boley Park stores over the last two years.
A food bank collection point has also been installed to support the great work of Lichfield Food Bank as it continues to manage the increased demand caused by the ongoing cost-of-living crisis.
To mark the launch, Store Manager Lindsey Kearney made a special donation of food and essentials to the food bank, the amount of which equated to 115 meals for people in need.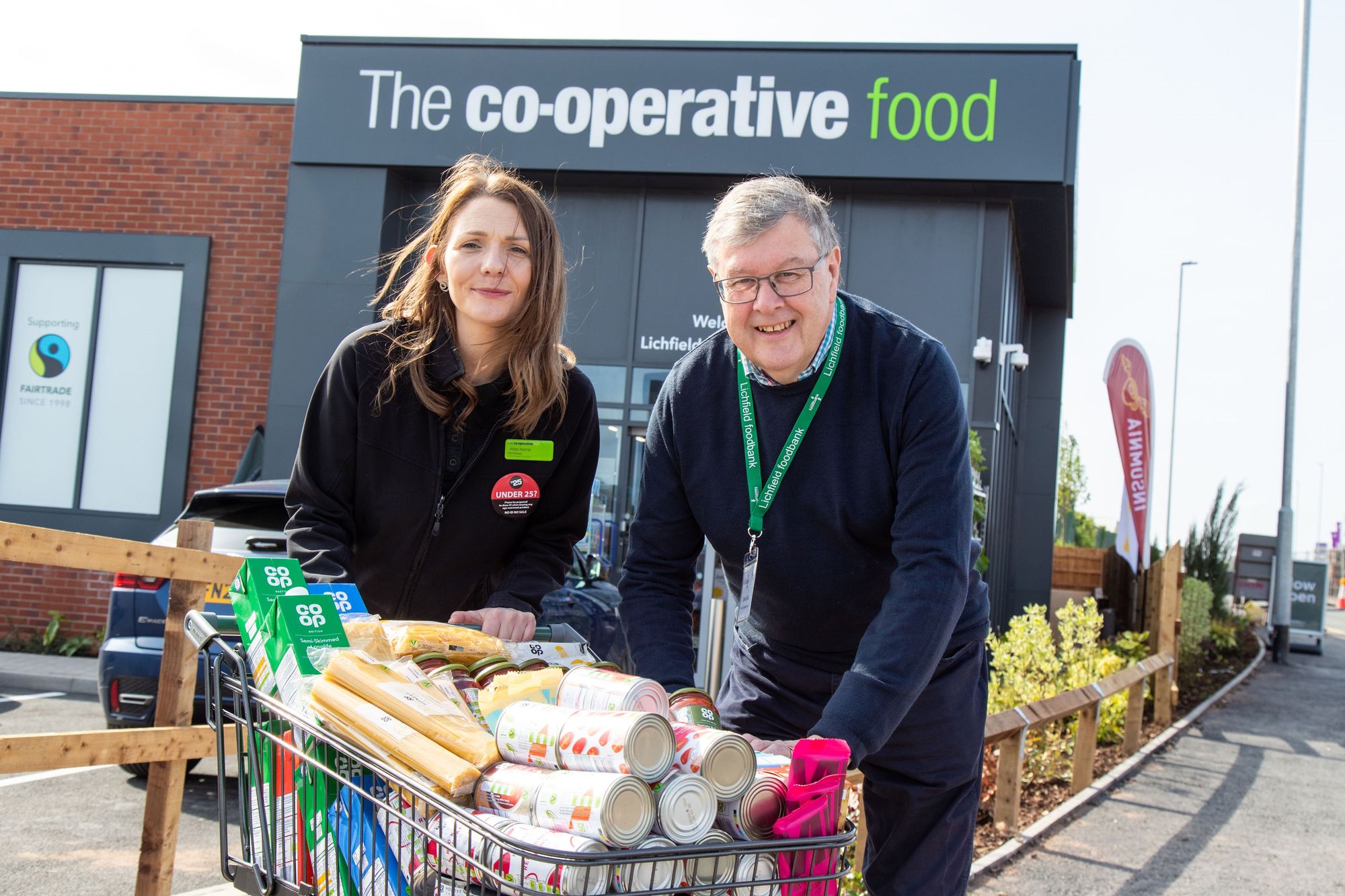 She said the new store team were looking forward to being part of the local community and to welcoming new members and customers as the Birmingham Road development continues to grow in the coming months.
She said: "It's great to have finally opened our doors to the local community in Lichfield and to be part of the new development in Birmingham Road which we look forward to seeing grow in the coming months and welcoming our new neighbours.
"All of us here at the new store are proud to be part of such a great community in Lichfield so we are delighted to be able to support Lichfield Food Bank which is offering a lifeline to vulnerable residents and people struggling in these testing times.
"I'd also like to take this opportunity to thank local residents for their patience as work on the store has progressed. It's been long-awaited, but hopefully everyone will enjoy the store as much as we do."
Sebbie Hall, who opened the new store, is from Lichfield and started a special fundraising campaign during the Covid-19 pandemic to help young people who are isolated because of disadvantage/disability by doing daily acts of kindness for random strangers, so far raising over £44,000.
He was awarded Central England Co-op's inaugural Young Co-operator of the Year award last year as recognition for his charity work.
His most recent campaign has seen him deliver 52 'Sebbie Bears' to a group of 52 children from orphanages in Dnipro, Ukraine who are temporarily being homed in Scotland and have had to leave their teddy bears behind.
His new charity foundation has received support from a host of celebrities and well-known faces such as Ant and Dec, while actor Eddie Marsan is a patron of the charity. More details can be found at www.sebbiehall.com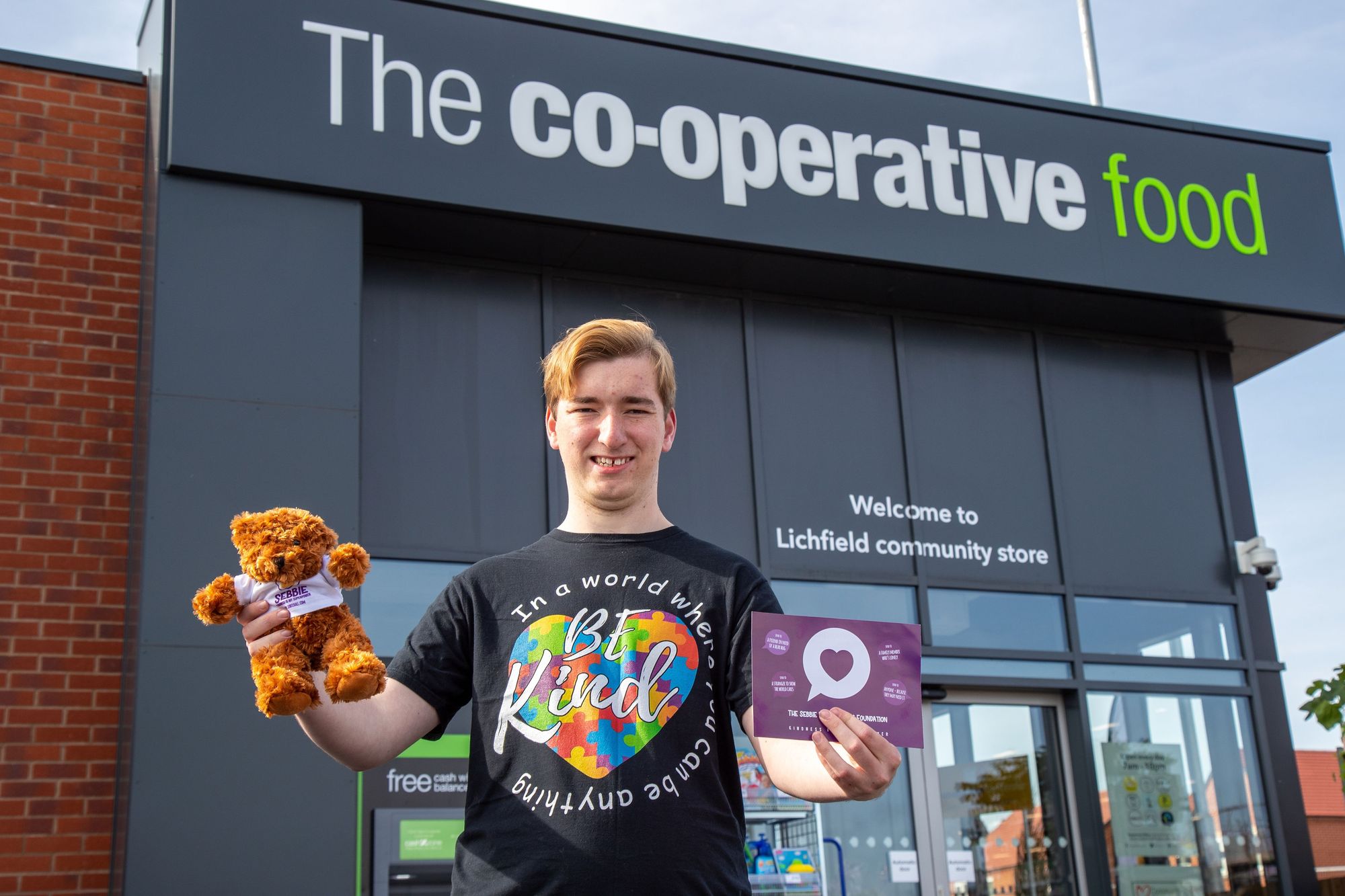 Shoppers visiting the new Fosseway Gate store can sign up to become a Central England Co-op member to receive a range of special offers, join member groups and activities and help support the local community through the Society's Community Dividend Fund.
The store is now open from 7am to 10pm, Monday to Sunday and it offers a wide range of products from everyday necessities to something a little more special, including fresh fruit and vegetables, chilled beers and wines, fresh and frozen product, fresh pastries and bread from the ins-store bakery and Co-op Irresistible and Fairtrade product ranges.
The store also offers Lottery, Paypoint and a free cash machine.