Central England Co-op make it a special 99th birthday for member Edith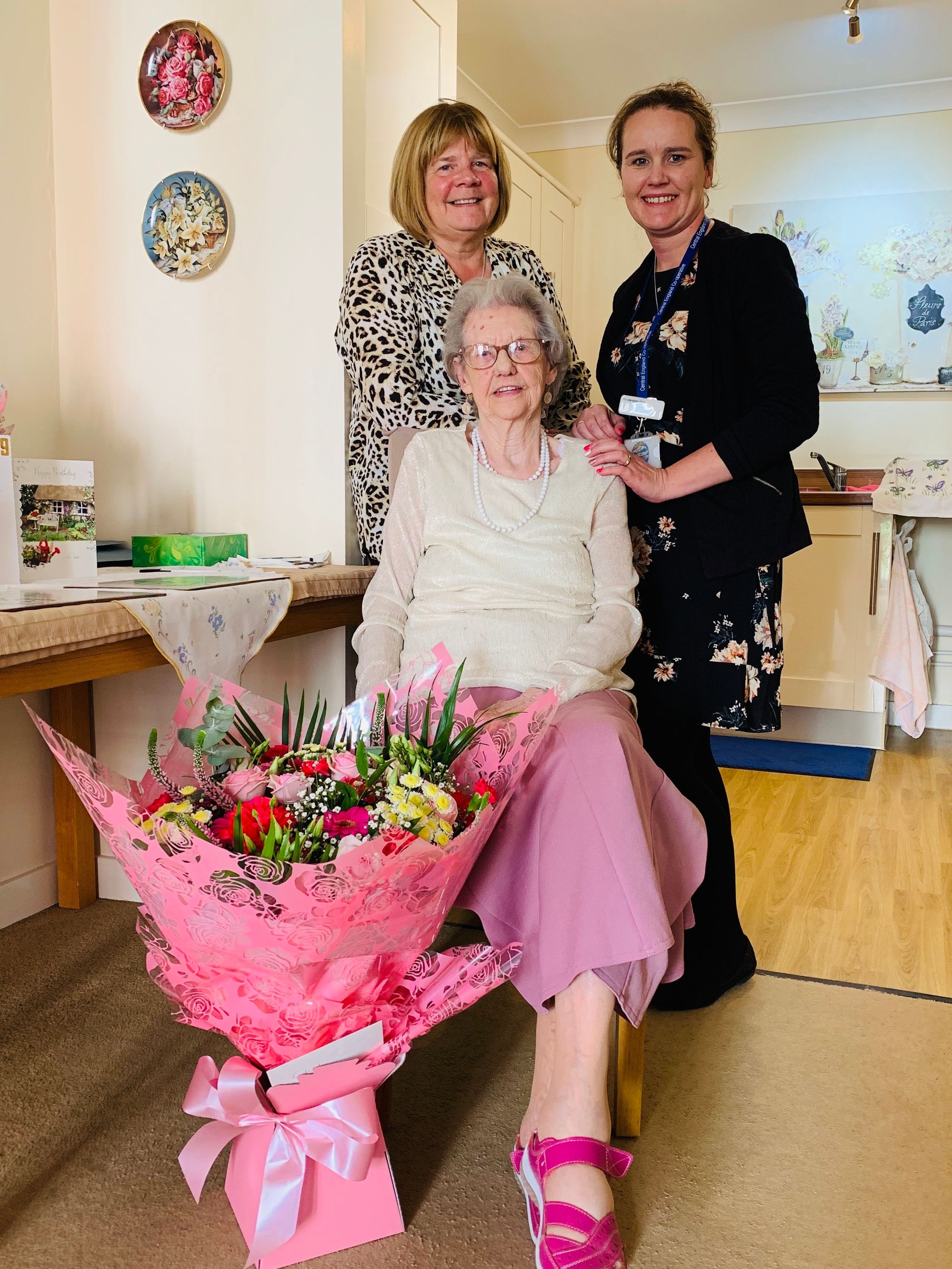 One of our members from Derbyshire was given a special surprise to help her celebrate her 99th birthday this week.
Edith Hatton, who has been a member of Central England Co-operative for an incredible 77 years, attends our Senior Members' Gathering in Derby every year and is eagerly awaiting the next gathering.
On September 11 she turned 99 years young and to thank her for her loyalty and to give her a birthday surprise, she was visited by two colleagues from the team at our Business Support centre in Lichfield, Jody Meakin and Janet Hayes, who presented Edith with a special birthday bouquet and a celebratory cake on behalf of the Northern MCC.
Happy birthday Edith!