Central England Co-op helps fund mindfulness art group in Leicestershire
The group in Enderby is bringing a range of benefits for those taking part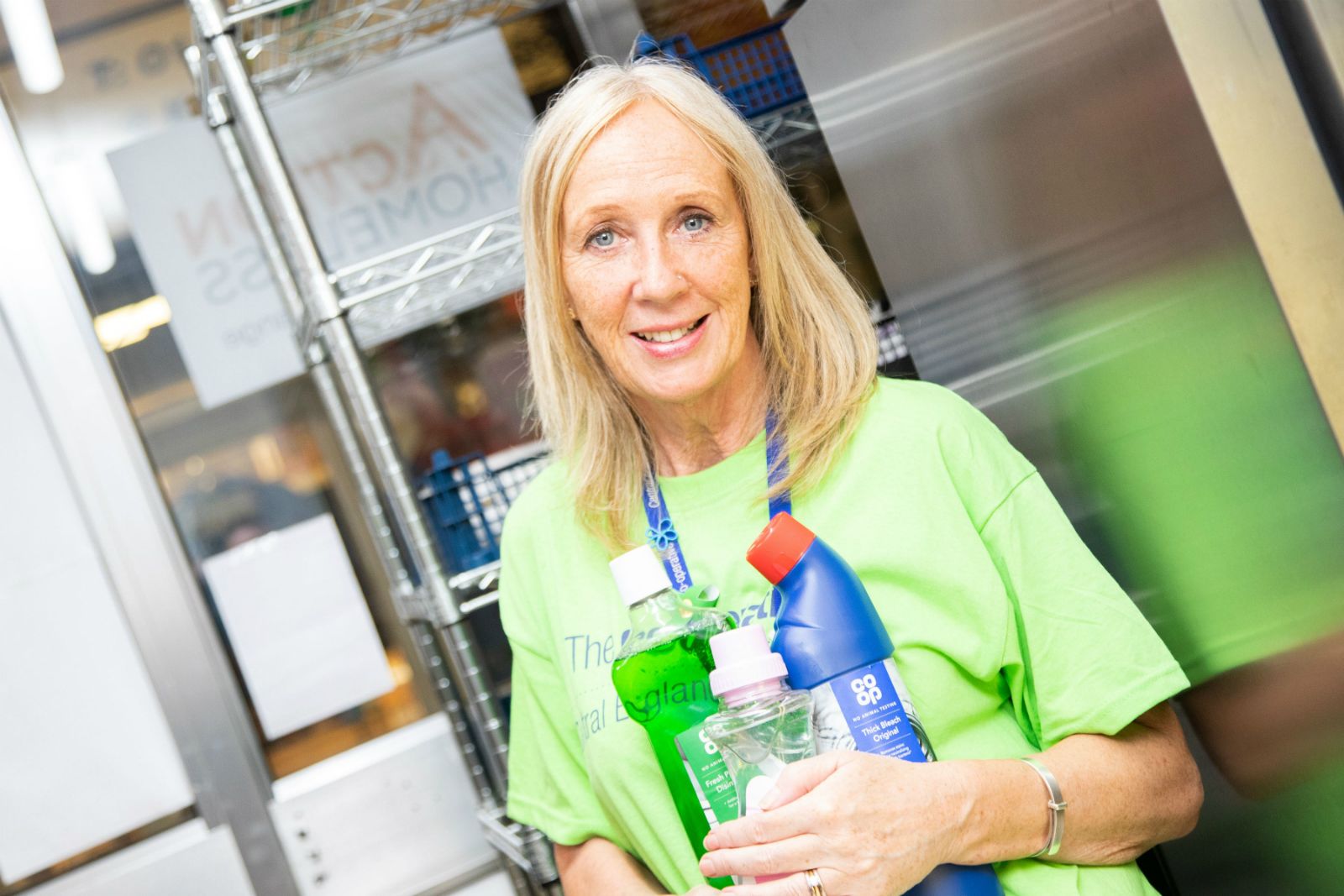 A new group using the power of art to help people experiencing isolation and loneliness is bringing a range of benefits and has been boosted by additional funding from retailer Central England Co-op.
The mindfulness art group was set up initially as a five-week programme at the 'A Place to Grow' community garden in Enderby earlier this year after it was funded by Central England Co-op's Southern Membership and Community Council (MCC).
Such has been its success and the positive impact on those involved, the MCC has agreed to extend the funding.
A Place to Grow is an initiative started by Blaby District Council and Sam Clarke, Health and Arts Development Team Leader at the Council explained more about it and the positive impact creative activities have on those using the service.
She said: "A Place to Grow supports local residents living with long term conditions; they may have recently been bereaved or experiencing isolation and loneliness.
"There are so many benefits to creative activities and the outdoors so joining up the two (with the mindfulness art group) seemed an opportunity not to be missed. Being able to provide somewhere which is a safe and tranquil environment, where there is no pressure allows local residents to feel relaxed and able to enjoy arts activities."
Each week people are introduced to different techniques and materials, and one of the groups' participants Janet was introduced to the group via social prescribing and now attends regularly with her husband.
She said: "We have been attending the last three weeks, we thoroughly love it, my husband has now bought sketch pads that he does at home. We both have long term health conditions, so we have to be careful where we go and what we do.
"Being able to attend somewhere which is outside, safe and allows us to be creative helps our wellbeing and we feel more connected in our local community."
Katie Barradell, Local Area Co-ordinator at Leicestershire County Council, is also a partner on the project.
She said: "My role is very diverse but part of it is about developing groups within local communities which respond to a need within it and therefore it has been fantastic to work in partnership with Blaby District Council and Central England Co-op to establish a mindfulness art group.
"Although the group is small the benefits it has had for the participants has been huge. Among the comments we have received from those taking part is that the group has a 'happy, relaxed atmosphere and I have learnt to appreciate more of what I can do' and that the sessions have made me feel 'happy and relaxed after each session'."
The sessions are led by art tutor Sophie Oakley, who works with the Southern MCC at Central England Co-op leading member art groups in Leicestershire and she talked about what the sessions at A Place to Grow involve.
She said: "We have painted, drawn, coloured and collaged to create our own book of what we experience on the allotment. We look at colours, shapes, textures and patterns.
"Creative activities such as these are great for mental health. Drawing and crafting can ease anxiety and depression. We have the added bonus of being on the allotment as connecting with nature is often prescribed by doctors to help mental health. Activities in groups are also good for social interaction and sharing experiences, which is another benefit."
Karen Bevan, Member and Community Relations Officer at Central England Co-op (pictured), said she has been 'thrilled' to see the positive difference the mindfulness art group has made so far.
She said: "Our members on the Southern MCC are always happy to support local projects that bring real benefits to the mental health and wellbeing of our communities and after hearing about the positive difference the art group has already made to those involved, they were keen to agree additional funding so it can continue its wonderful work."
More details about membership at Central England Co-op and the work of its MCCs can be found at https://membership.centralengland.coop