Central England Co-op helps fund Christmas dinner for homeless people in Norwich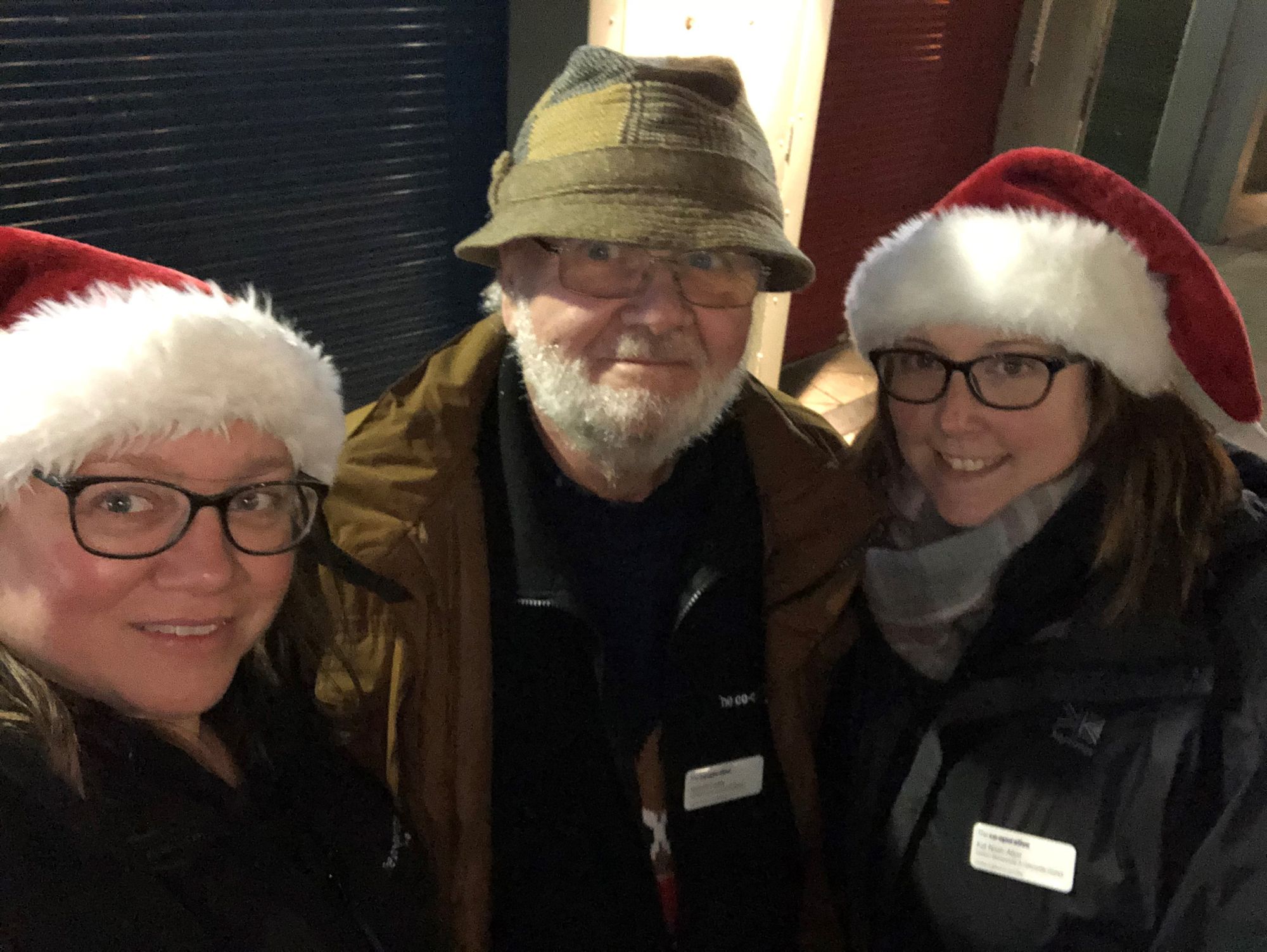 A Norfolk retailer has given a festive boost to a homeless support group in Norwich by donating food for a Christmas dinner held in the city.
Colleagues from Central England Co-op also joined with volunteers from Food and Beverage Business (FABB) to help serve the Christmas dinner at Norwich Market on Thursday night before delivering meals straight to those who remained on the streets.
FABB is a group dedicated to taking hot two course meals, drinks and sandwich bags out to the homeless in Norwich to supplement existing work done by four soup kitchen groups at the Haymarket in the city.
The retailer's Eastern Membership and Community Council (MCC) donated £500 of food which went towards the special Christmas dinner and two other meals over the festive period. The food was provided through its Mulbarton food store in Cuckoofield Lane.
Jenny Hurst, Member and Community Relations Officer for the Eastern Region at Central England Co-op, said: "It is really important to have strong links with our local community and I am proud the Eastern Membership and Community Council were able to support this fantastic cause making a difference to people's lives over the Christmas period.
"I, along with colleagues from the MCC, was delighted to join with the dedicated team at FABB to help serve the dinner and see what fantastic work they do every day to support those people in our society who have been left homeless.
"Hopefully by providing a warm meal, some festive treats and some conversation we helped in a small way to brighten up the day for people having the hardest of times at a particularly difficult time of the year."
Carol McWhinnie, from FABB, said they served 70 hot Christmas meals with all the trimmings to homeless and vulnerable people on Thursday night on the streets of Norwich.
She said: "We've had amazing support, especially from Central England Co-operative who contacted us and offered to fund the whole night. The £500 of vouchers provided has enabled us to put together a meal fit for kings and queens and will also help us with meals on Boxing Day, 2 January and into 2020.
"The people we help will also enjoy selection boxes and a Christmas sock each full of goodies that have been donated by schools, children's groups like cubs, brownies and rangers, as well as from businesses, banks and pubs across Norfolk."
The Eastern Membership and Community Council is made up of Co-op members who are passionate about their community and want to make a difference within it. Each council is given funding and support by the Society to organise activities and events.
People can find out more about the work of the MCC by visiting https://www.members.coop/