Central England Co-op gives support for first ever virtual community games
The Lichfield and Tamworth Community Games has received support from Central England Co-op as it heads online.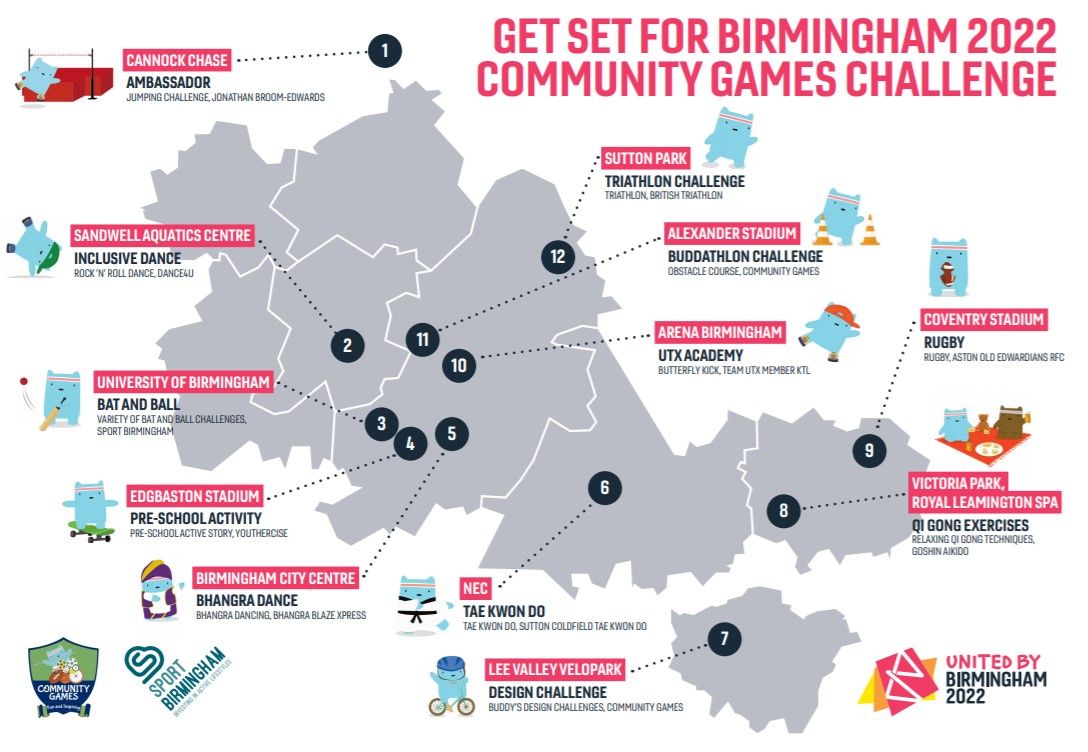 We have continued our backing for the Lichfield and Tamworth Community Games as it moves online for its 2020 event to encourage people to keep active at home.
The Lichfield and Tamworth Community Games have become a fixture of the calendar in recent years taking over Beacon Park and Tamworth Castle Grounds for two days offering children, young people and adults' opportunities to try their hand at a huge variety of sports and activities in one place.
Central England Co-op, with our headquarters in Lichfield and food stores in both Lichfield and Tamworth, has supported the games since its inception and is one of the headline partners for this year's event which due to the Coronavirus pandemic will have a very different feel for 2020.
A suite of online videos and challenges are being made available for participants to take on this weekend (September 12 and 13) either at home, in their garden or a local park, in place of the physical games.
They can also take on challenges linked to venues from the 2022 Commonwealth Games in Birmingham by downloading a special activity map, with certificates available to download as rewards for completing the activities.
James Knight, Membership and Community Relations Officer at Central England Co-op, has produced a video for the event with a challenge all about healthy choices and said he was delighted to offer support again to help ensure the 2020 games went ahead as a virtual event.
He said: "As a co-operative business, our values and principles are at the heart of what we do. The Community Games programme helps to get families and communities more active, encourages volunteering, engages communities, builds local partnerships and improves health, which are all aims shared by Central England Co-operative.
"We have been delighted to support the games since they started in 2018 and through our Western Membership and Community Council have helped to provide funding this year to ensure no one misses out despite the restrictions of the current situation.
"There is a fantastic selection of videos for people to enjoy covering a wide array of sports and activities so hopefully people can discover something new and be inspired to get active, which is especially important during these uncertain times."
Dennis Kennedy, from Inspire Activity which organises the games, said: "I'm thrilled that even at this time we have been able to work with 12 sports clubs from the Lichfield and Tamworth area to provide fun and inspiring videos.
"We will have a mixture of adventure, martial arts, hockey, dance, netball, football, mixed sports and more. Our purpose is to connect local people with local clubs and we hope these fun challenges do inspire new activities and connections.
"The support from Central England Co-operative in helping us to make this happen, especially at this time, is invaluable and we really are extremely pleased to continue our active connection too."
To access the 2020 Lichfield and Tamworth Community Games on Saturday, 12 and Sunday, 13 September visit https://communitygamescic.co.uk/