Central England Co-op Funeralcare team take on 'Walk to Ukraine' to raise vital funds
The team are clocking up the miles in May to raise funds for the DEC appeal to aid humanitarian efforts in Ukraine.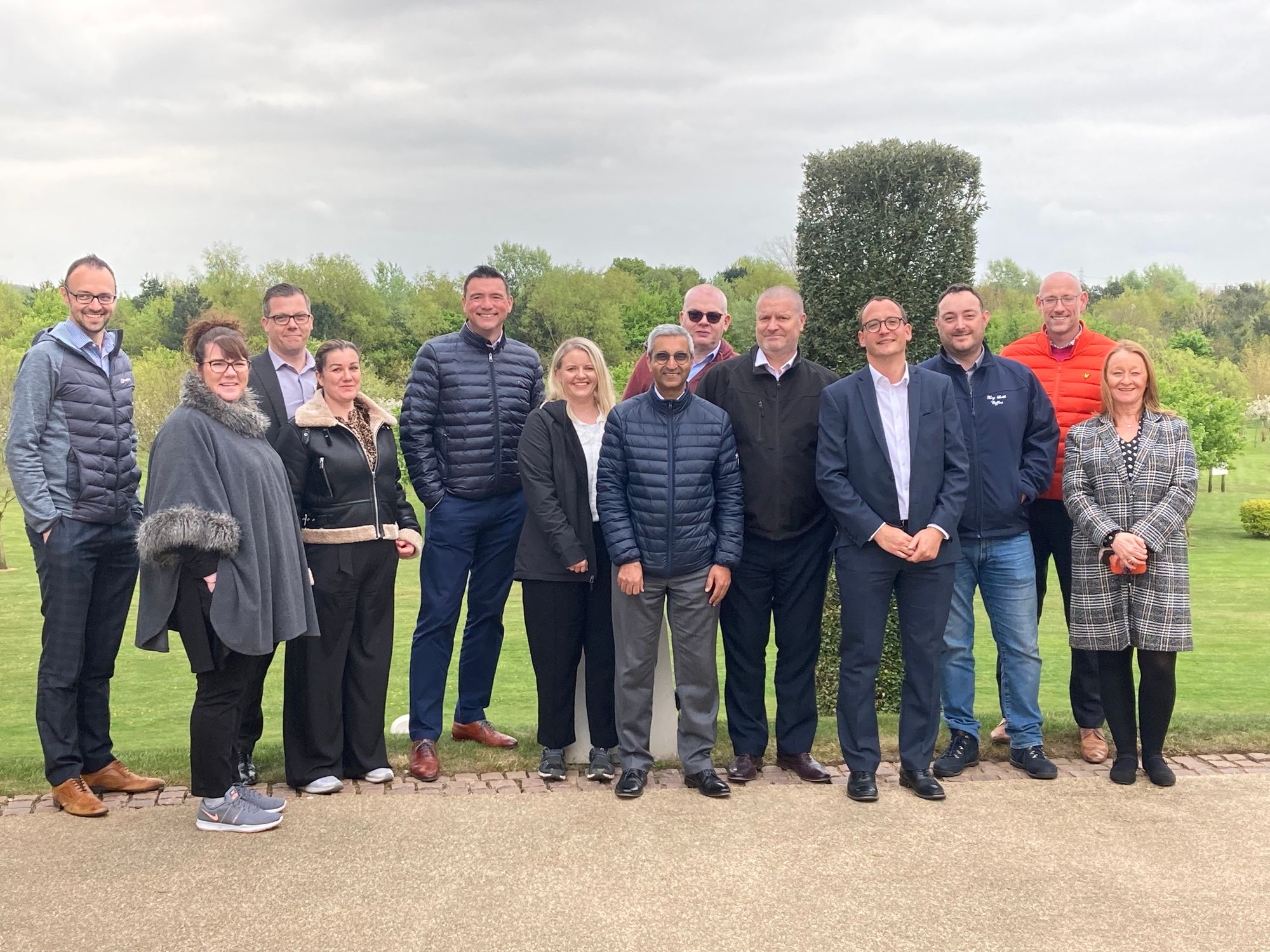 A group of senior leaders from Central England Co-op's Funeralcare team are spending the month of May clocking up the miles as part of a special walking challenge to raise funds for relief efforts in Ukraine.
The team are aiming to collectively walk 1,646 miles during the month, the distance from the Society's Lichfield headquarters to Ukraine, to raise funds for the Disasters Emergency Committee (DEC) Ukraine Humanitarian Appeal.
The challenge has been organised by Jason Tomkins, Operations Lead for Floral and Masonry, and he explained the reasons why he and his colleagues wanted to take it on.
He said: "I wanted to do a team event that would be able to include as many people as possible while doing something that could help support colleagues' health and wellbeing and promote a healthy lifestyle.
"I was also keen to do something that was inclusive for everyone to join in which is why we chose a walking challenge; you don't need to be an Olympic athlete to take part.
"Seeing the impact of the Russian invasion on the people of Ukraine, we wanted to do something as a Funeral team that would make a difference to the people impacted by the conflict.
"We've held walking team meetings, family walks and had some colleagues even start their running journeys on the back of this challenge which has been great to see. It's all helping a fantastic cause while also bringing benefits for the team's health and wellbeing.
"We are hoping to raise £500 through the challenge if we can and I'd like to thank everyone who has supported so far."
Central England Co-op has given its backing to the DEC campaign, signposting colleagues to the appeal and taking donations in its food stores which have so far raised over £20,000, with customers and members still able to donate in store.
To find out more about the challenge and how to donate visit https://www.justgiving.com/fundraising/jason-tomkins3