Central England Co-op colleagues take on marathon cycle ride for second time to raise charity funds
The team will be raising money for Dementia UK.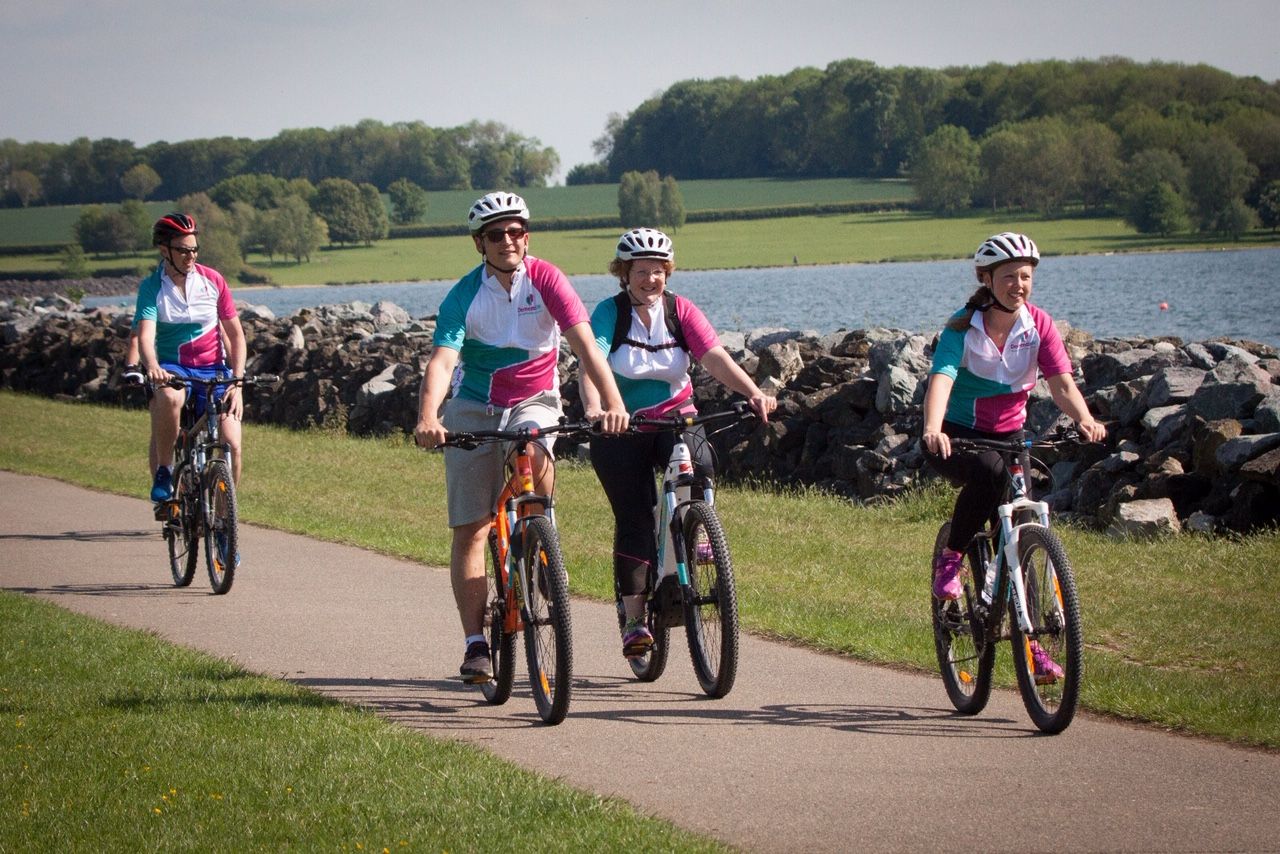 A team of colleagues from Central England Co-op's Funeralcare team will be taking to the saddle this month to cycle over 23 miles around Rutland Water to raise funds for Dementia UK.
The team will be pedalling for the cause on 20 July. It will be made up of Area Manager's Matt George, Dave Lucas and Aiden Phillips, Funeral Services Manager Damian Vaughan, Cemetery and Crematorium Manager Nick Bates, Funeral Logistics Manager Lee Dillow, Compliance Manager James Miller and Hristo Karaivanov, from Terry Smith's Coffin Factory.
It is the second time that a team from Central England Co-op Funeralcare have taken on the challenge for Dementia UK after completing the route in 2019, raising over £1,500 for the good cause, which has been the Society's charity partner since 2017.
Matt George said he and his colleagues were keen to repeat the challenge after not being able to do it last year due to the pandemic.
He said: "Dementia UK is an amazing charity and is something that is close to all our hearts after seeing and experiencing the effects on people personally and professionally.
"In 2019 we were able to raise over £1,500 as a team and we are aiming to repeat this again to maintain our team support for our Society's chosen charity, and with the focus on good mental wellbeing what better to take part in an event that includes both exercise and outdoor activity.
"It was unfortunate that we were unable to repeat the event in 2020 due to the pandemic so it is great to be able to plan something for the team to get together and enjoy but also raise money for such a fantastic cause.
"When we took on the challenge in 2019, it was an amazing team effort and so much fun, so we are looking forward to getting the bikes out again and getting to what is a wonderful location to complete the ride."
Anyone who would like to support their fundraising challenge can do so by visiting their Just Giving page here.
Central England Co-op has been supporting Dementia UK since 2017 and so far, the Society has donated over £1.5 million to the charity. The money has been used to help pay for specialist Admiral Nurses, additional vital training and the on-going staffing of the free Dementia Helpline (0800 888 6678).
For further information on the work Dementia UK do, and for fundraising opportunities, please visit https://www.dementiauk.org/