Celebrating 50 years of membership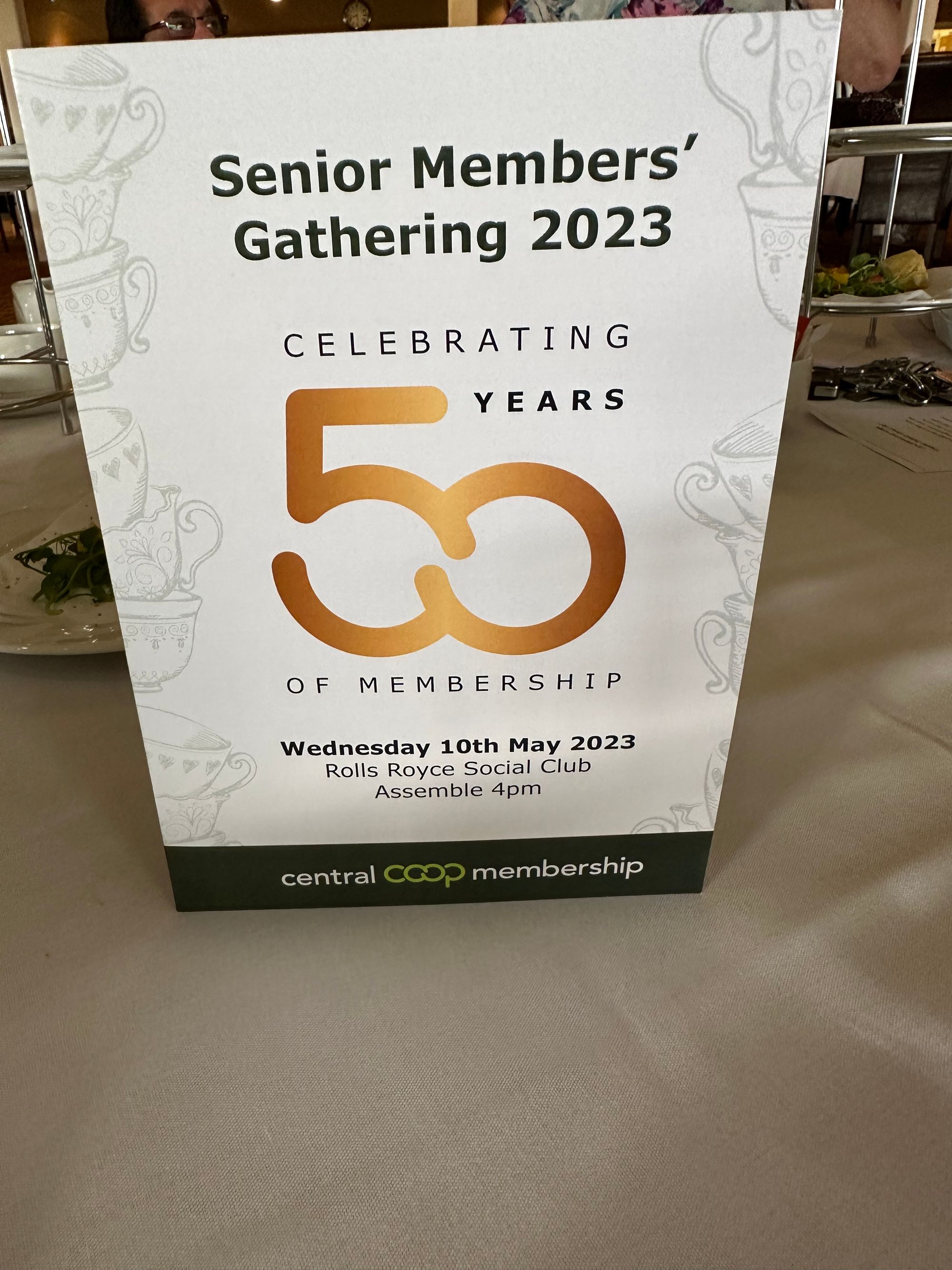 Blog written by Elaine Dean, Director.
On 10th May 100 Co-op members from the Derby area arrived at the Rolls Royce Club for a special and historic event. This is the annual Senior Members' Gathering which rewards those with 50 or more years of membership with a 'sumptuous repast and concert' and is an event unique to Derby.
The event has been traced back to 1912 in its current form - there may have been an earlier version - but the then philanthropic General Manager Mr Emmanuel Merchant JP declared this would be an annual event for members and the 'sumptuous repast and concert' are his very words.
The board of the former Derby Society and its successors have diligently kept this tradition going over 121 years and although the nature of the repast may have changed - it is now a traditional tea with sandwiches, cakes, sausage rolls and chips - it was still a fabulous display of food and very well received. The Deputy Mayor of Derby Councillor Balbir Sandhu attended and the event is now hosted by the Northern Member and Community Council. Board members, executives and representatives of retail and funeral departments attended and played host on the tables.
Afterwards there was entertainment by the popular local group Rocks'n'Frocks and members were soon up dancing to favourites from the 1960s. This is one of the Society's best events of the calendar and may it continue for at least another 121 years !
In January 2024 it will be 100 years since the death of the founder Emmanuel Merchant and Central Co-op will be commemorating this event by renovating his grave in Duffield Cemetery and producing a booklet paying tribute to this wonderful philanthropist.