Burton funeral team invited to plant commemorative trees to mark Queen's Jubilee
Wellings Funeral Team helped plant the Queen's Jubilee Avenue in Shobnall Playing Fields.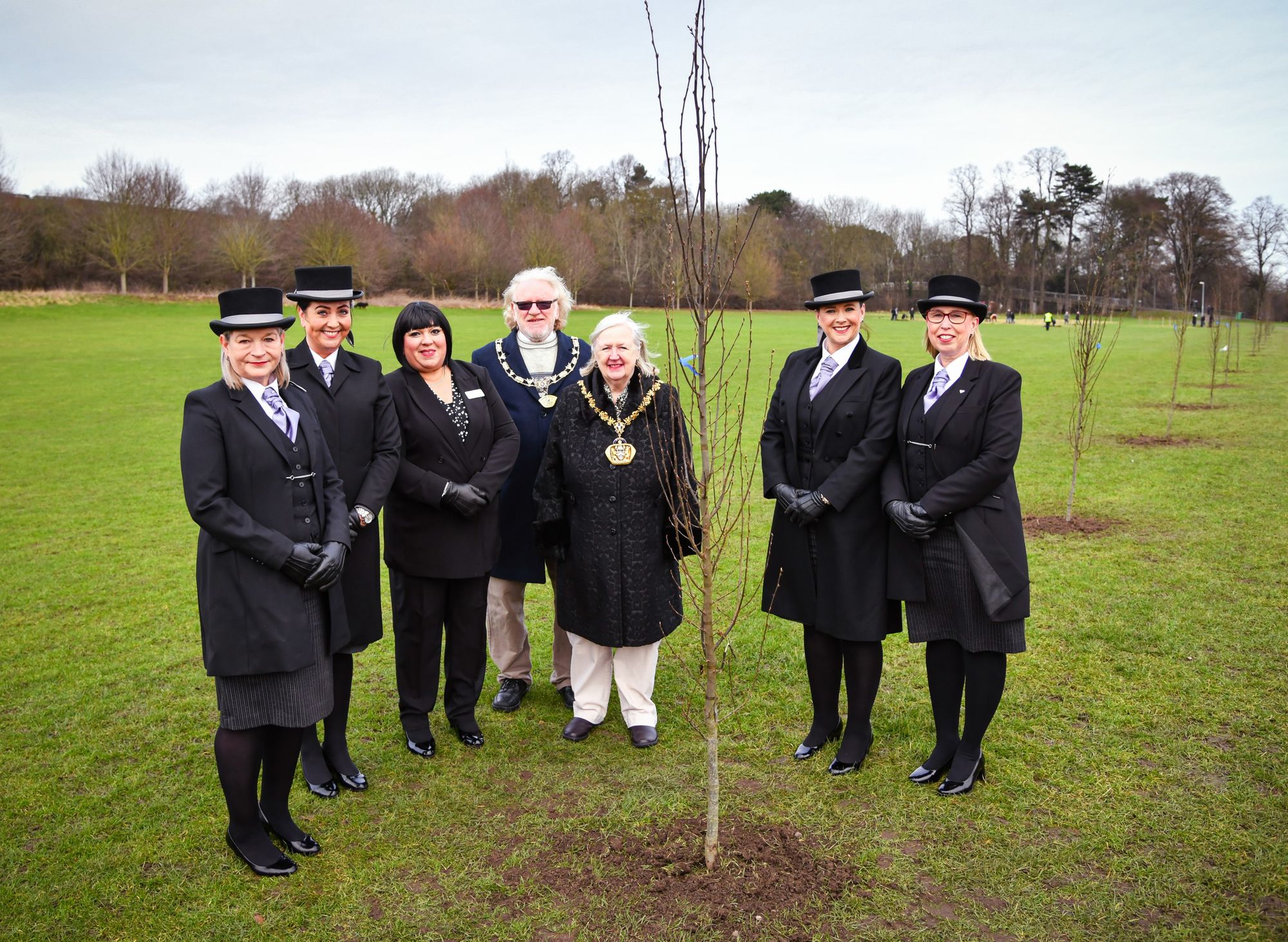 Our Wellings Funeral Team in Burton joined the local council and other volunteers to plant a special avenue of trees in the town to mark the Queen's Platinum Jubilee.
The Queen's Jubilee Avenue of 20 Hornbeam trees has been planted at Shobnall Playing Fields and among the volunteers who joined the Wellings team at the event was East Staffordshire Mayor Councillor Patricia Ackroyd.
In spring, following the planting, wildflowers will be sown along the avenue of trees to create a beautiful floral display which will also attract bees and other pollinating insects.
Fiona Thompson, Senior Funeral Director at Wellings Funeral Home, part of Central England Co-op Funeralcare, said the team were excited to be part of the event and are looking forward to taking part in more community activity around the jubilee.
She said: "We were delighted to be asked to be involved in this special project, helping to commemorate the Queen's Jubilee and make a small contribution to improving the environment in the town which we are so proud to be a part of.
"We are always looking for ways in which we can get actively involved in the local community and we have lots of ideas for more events and projects during this special year which we will be looking to organise to further mark the Queen's extraordinary commitment to our country."
This planting operation is one of many taking place across the borough at a large number of East Staffordshire Borough Council open spaces this winter. A number of volunteers have come forward to support the Horticultural team who are aiming to plant over 2,000 trees this winter to support the council's policy on Climate Change and Carbon Footprint reduction.
Councillor Patricia Ackroyd, Mayor of East Staffordshire, said: "This is a wonderful way for us to commemorate the Queen's Jubilee and play another small part in helping to improve our environment."
Volunteers interested in joining future planting projects can apply by visiting www.eaststaffsbc.gov.uk/open-spaces/volunteer