Birmingham Co-operatives present 'Left Feet Forward' Exhibition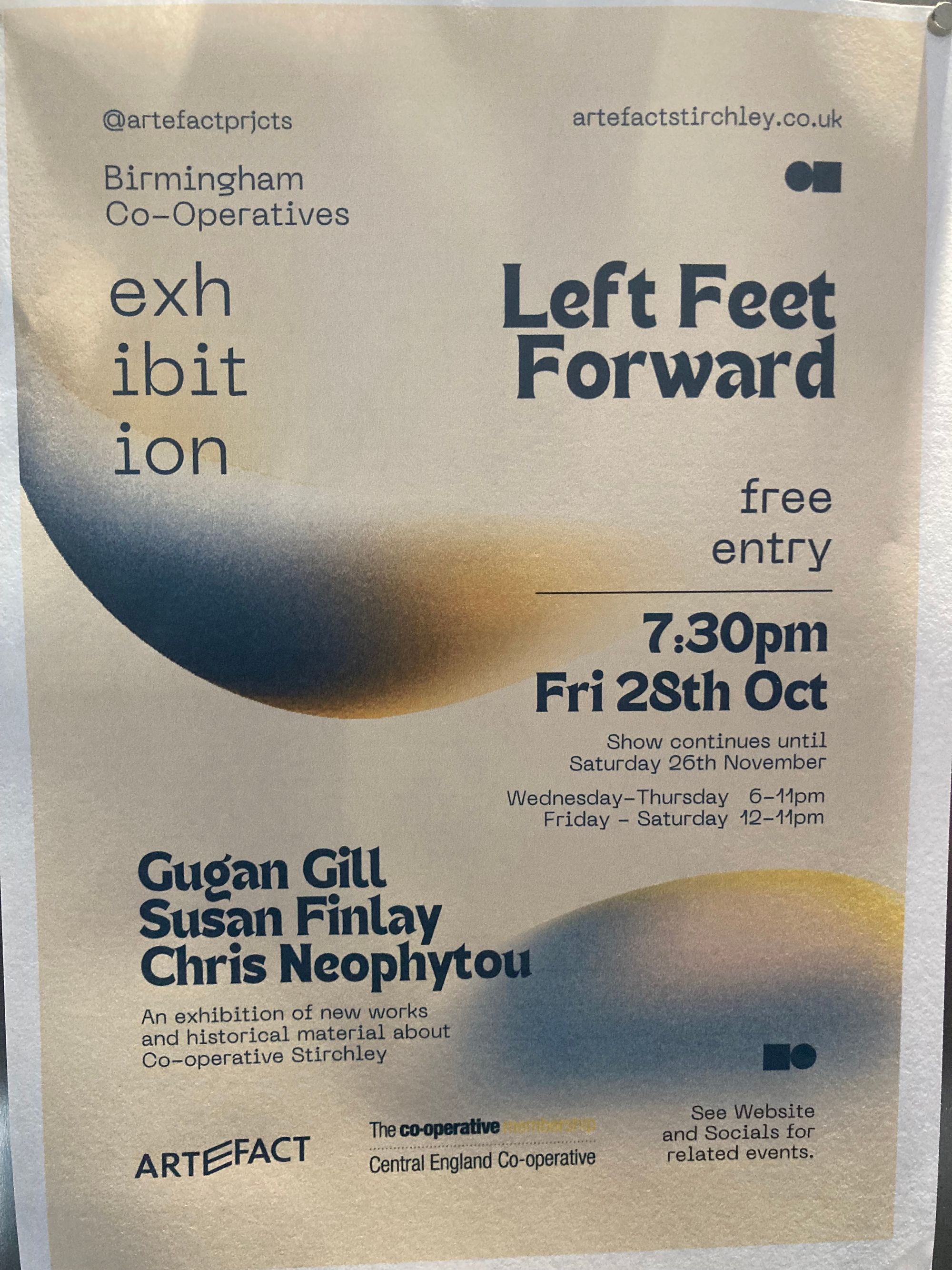 On 28 October "Left Feet Forward; Birmingham Co-operative Art Exhibition launches at Artefact.
The Exhibition celebrates both the history of the Co-operative movement and examines the current Co-op scene in Birmingham. Artefact is a workers Coop art gallery and performance space in Stirchley, a vibrant area of South Birmingham
The opening night will have exciting commissions being unveiled. These include a film and a photography exhibition about current coops that talks to members of new and longstanding coops.
There will also be a play called the "Special General Meeting," which will be performed by members of Coops.
If that wasn't enough. The Coop History group will have an exhibit of examples of Coop stories from the past.
Commissioned artist Gugan Gill said about her art," The making of the film allowed me to delve into oral histories of the area and meeting so many wonderful people along the way. I feel as if I have been given an opportunity to really journey through the past and presence of Stirchley."
Left Feet Forward runs from October the 28th until November the 26th. Details of other events going on as part of the exhibition will be released in the near future.