A better understanding of Tackling County Lines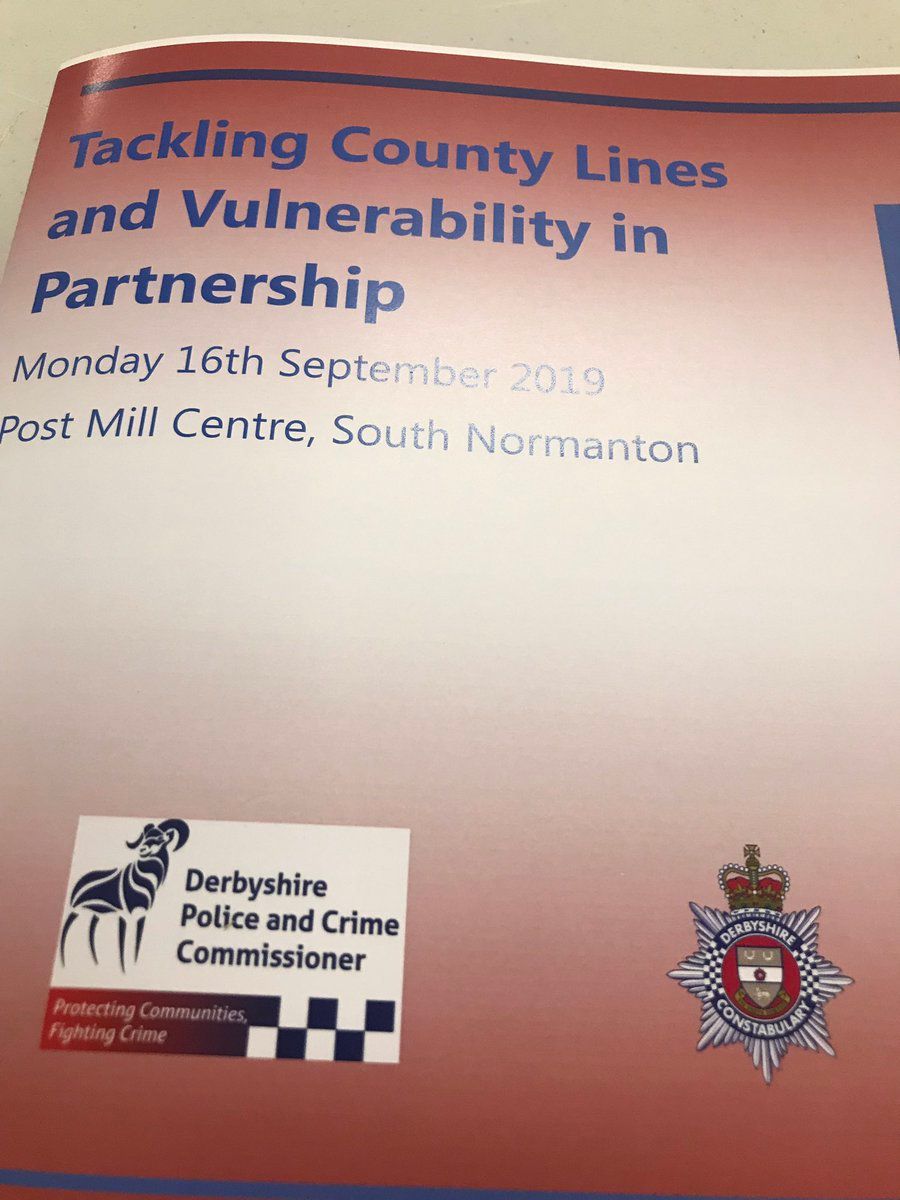 Member & Community Relations Officer Tanya Noon attended the Tackling County Lines and Vulnerability in Partnership Conference held at Post Mill Centre, South Normanton.
Speakers included: Hardyal Dhindsa, Police and Crime Commissioner; Peter Goodman, Derbyshire Chief Constable, The Rt Revd Libby Lane, Detective Inspector Stuart Liddell, Detective Inspector Emma Nealon, Profession Simon Harding, Any Oliver Deputy Head at Holte School, Birmingham and Iryna Poma, Policy & Research Manager, The Children's Society.
The event was very informative and gave me a greater understanding of what County Lines means.  The exploitation of the most vulnerable people in our society for criminal profit and how victims are trapped into such activity of selling drugs and who become involved in 'cuckooing' which involves exploiting vulnerable adults and children to courier drugs and money giving offenders bases to work from.  
We received interesting reports from Professor Simon Harding on his findings and how children in particular are engaged in youth violence, gangs, knives and many other crimes.  His research included interviewing young people on moped crime which is raising and acid crime.  Iryna Pona from the Children's Society gave a report on young runaways and missing children and adults and how safeguarding of children was paramount to them.
Arnold Yousef, St. Giles Trust, gave a brilliant talk about his personal experience as being a former prisoner and involved in criminal crime.  How he had turned his life around and that the Trust helps others who are trapped in this crime to make positive change.  His case studies on this complex and cutting issues were very disturbing and how all partners at the conference needed to work together to ensure that young people could be protected.
From a retail point of view issues relating to theft and serious crimes to colleagues in stores was also connected and how we can play our part in noticing differences in people who access our stores and how educating children from a very young age was a priority and that the true stories of these crimes and how children are used to benefit others.