2020... What a Year!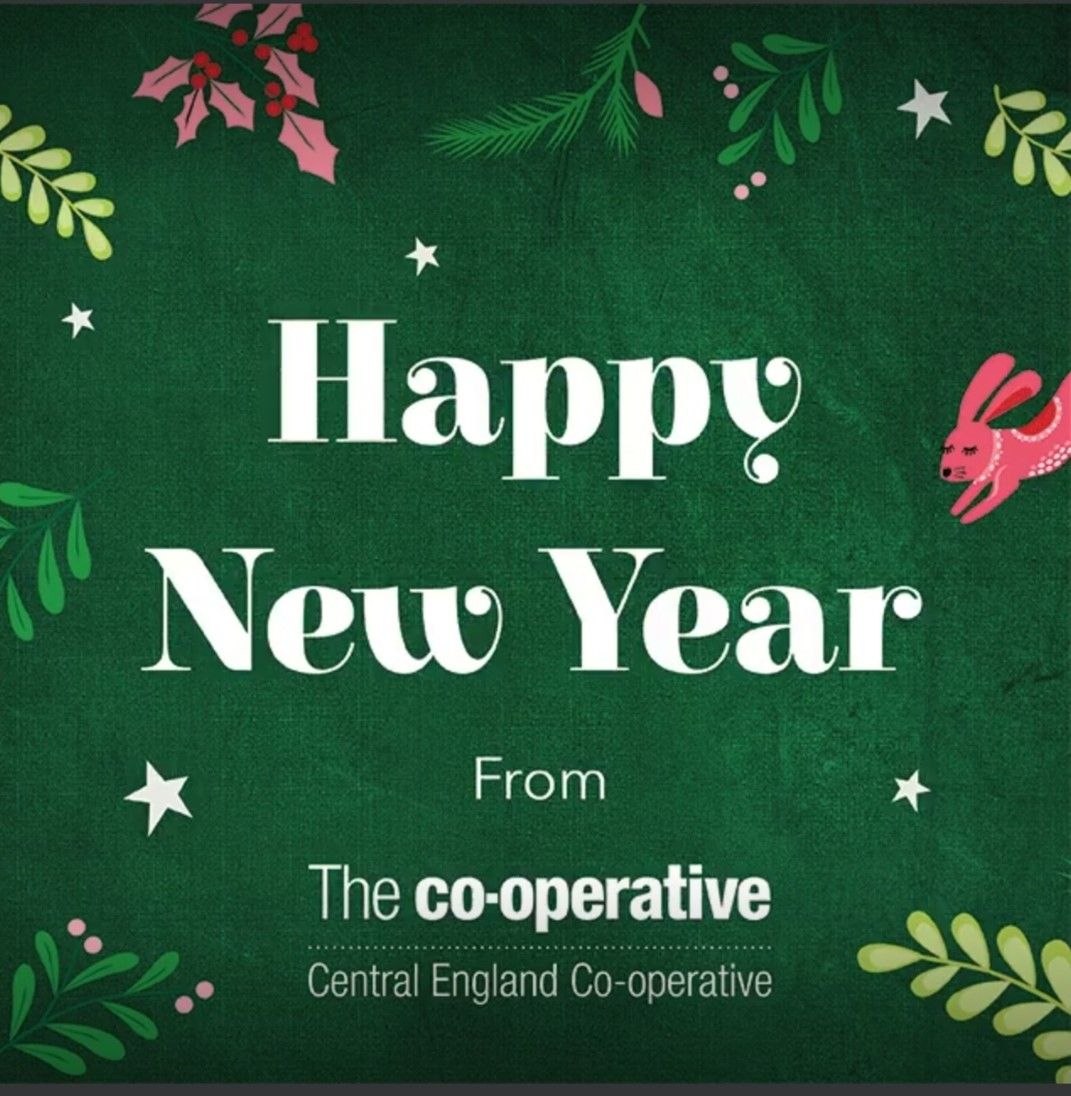 As we have entered 2021 the Western Membership and Community Council(MCC) wanted to look back and reflect on some highlights of 2020, and how through a global pandemic we were still able to help support our members in our community.
As we entered 2020 the Western MCC had lots of plans and events to engage our members and communities of the West Midlands. We held our annual planning meeting where events and activities were suggested on how we could further support our current members and communities as well as engaging with new, deprived and diverse communities where we trade.
January... started with some brilliant activity. We teamed up with the Triathlon Trust in Handsworth Birmingham to deliver a healthy holiday camp for young people in the community. The camp ran for 4 days and all the healthy food was donated by the MCC. During the event myself along with MCC member Maureen delivered a Healthy Choices Workshop and Healthy Shopping Challenge to the young people taking part. The Triathlon Trust delivered education and sporting activities over the four days. Later in the month I attended Windcliffe Primary in Birmingham and delivered Healthy Choices Workshops to the Year 5 classes.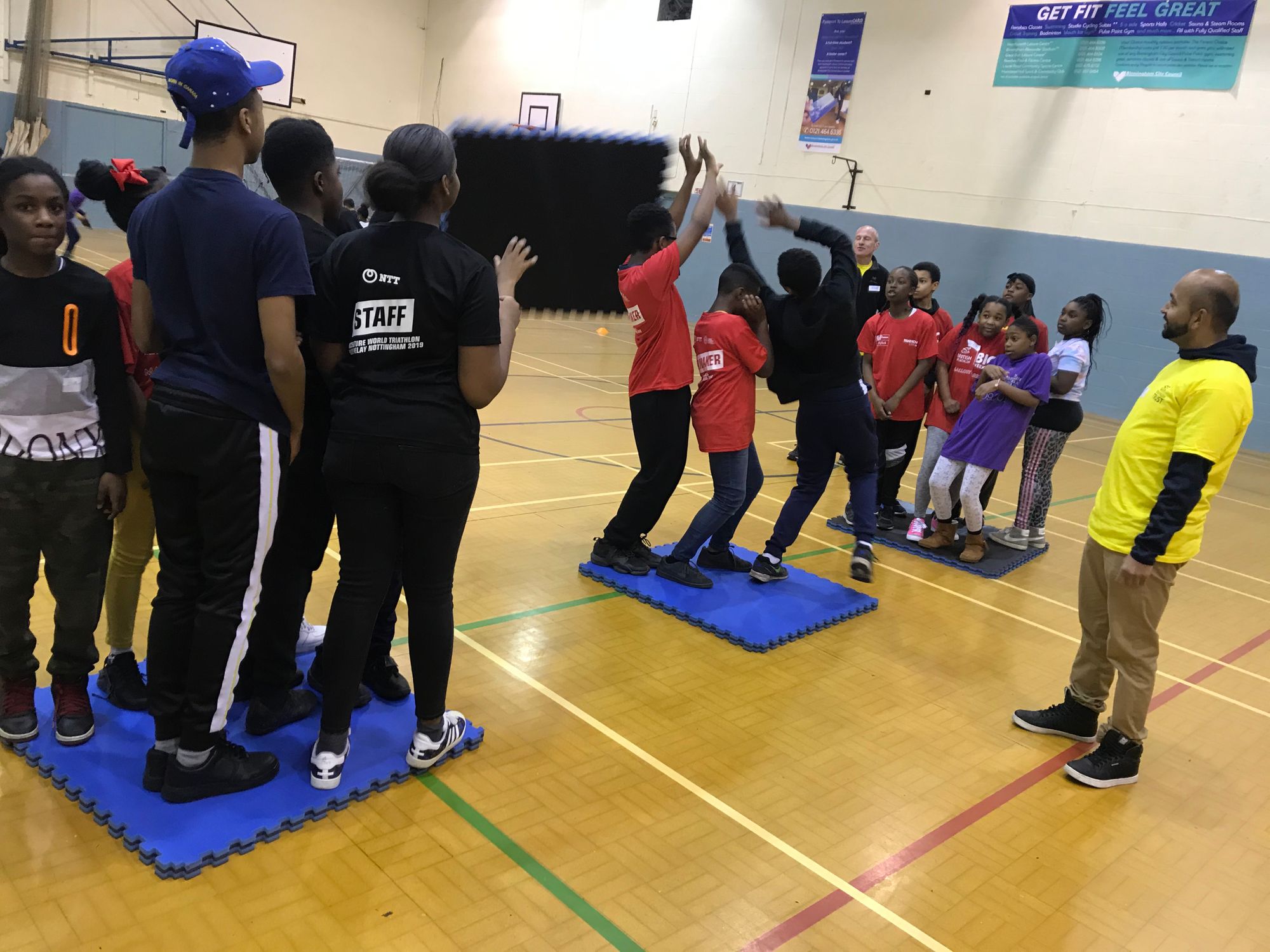 February... Always a busy time for the Western MCC as this is where Fairtrade Fortnight starts. we have lots of activity during the fortnight celebrating all things fairtrade and this year was no exception. we held many assemblies, class lessons and in-store visits to help educate our young people in the importance of Fairtrade. I attended an event held by the East Staffs Fairtrade Group, where donated fruit trees had been donated and would be planted to commemorate the fortnight.  Our annual multi region Fairtrade Tea-Dance took place at Burton Town hall with over 100 members attending from Birmingham, Derby and Leicester. The event showcases one of the many member groups we have. during this month we held a pop-up bike donation point in our Erdington store with Cath from the Bike Project, members of the public could donate a bike they no longer use, the bikes are then refurbished and donated to many refugees who have no other forms of transport.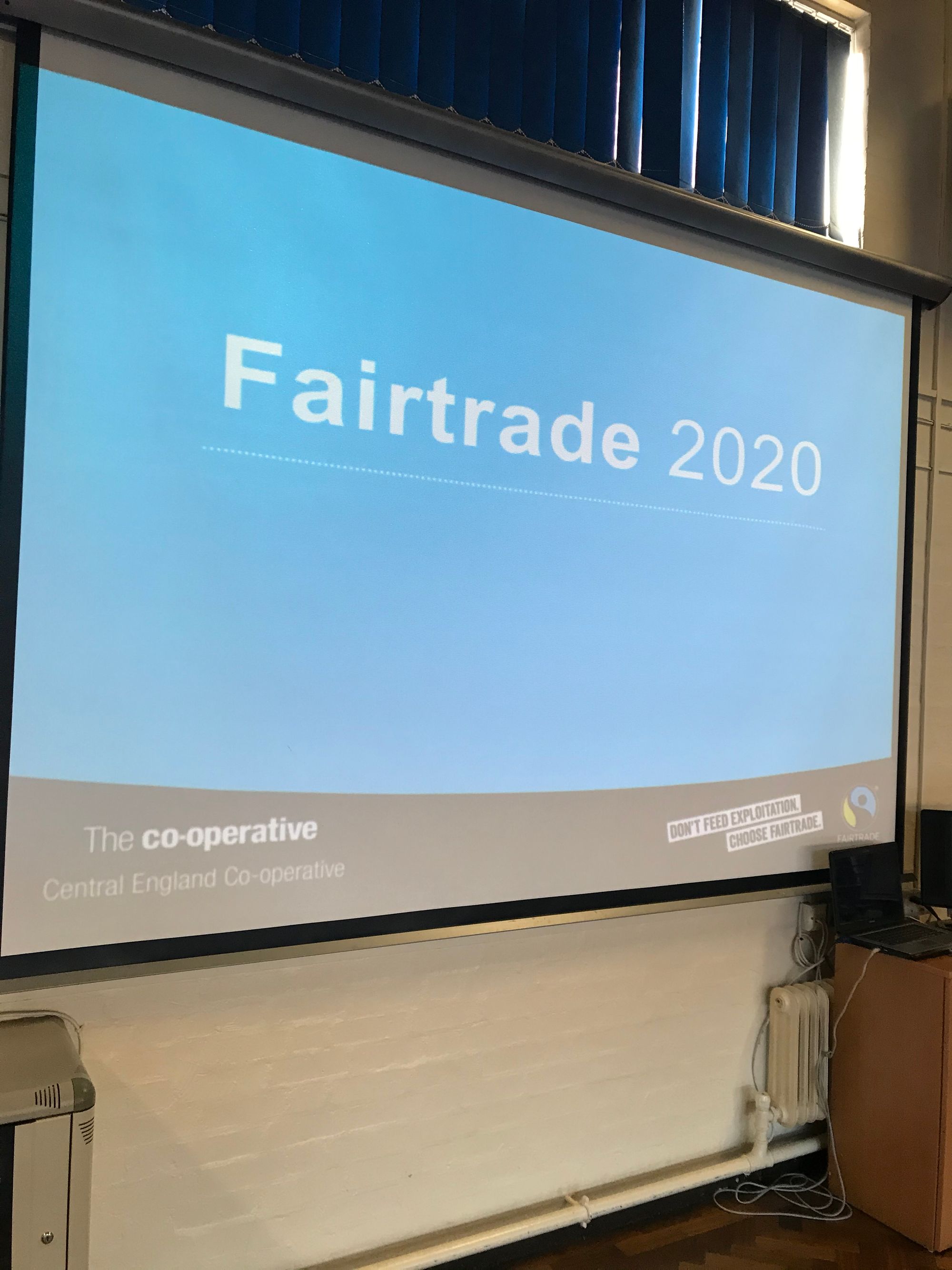 March... A month that will go down in the UK history books for generations. The month started well, we were aware of Covid-19, but certainly not prepared for how it would affect the rest of our year! We started the month with more Fairtrade activity including our first Fairtrade intergenerational event bringing together local school children and residents from a nearby residential home to our Great Barr rooms. The children danced with the care home residents and there were Fairtrade cakes and refreshments on offer for everyone. The MCC donated Fairtrade footballs to a local grassroots football club Diamond Academy. Many of the Western MCC took part in a Fairtrade quiz hosted by The Warehouse Cafe in Birmingham which was the final event for a busy Fairtrade Fortnight. As we all know March ended with the country on lockdown...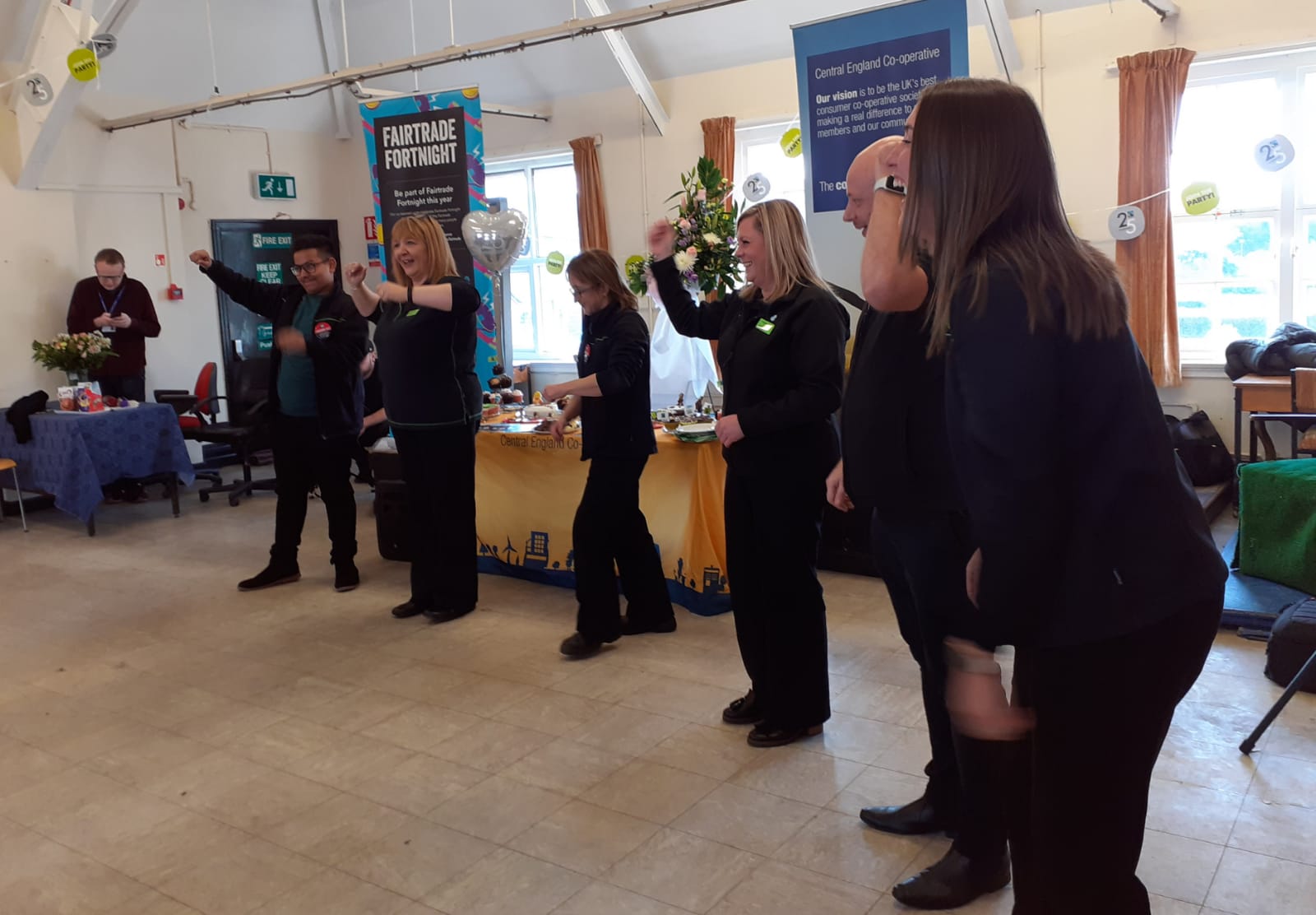 April... Well where to start with April. It became apparent very quickly that this global pandemic was going to have a huge affect on not just our lives, but the work that the Western MCC do within the community. We quickly decided that all of our planned activity would need to be temporarily suspended to safeguard our vulnerable members who take part in the events we do. As a short measure myself and my fellow MCROs went back into store to help support our frontline colleagues who were serving our communities. During the first few weeks of the pandemic we realised that as a community Co-operative Society, we needed to help support those members who were shielding and could not get out for food. we first teamed up with Lichfield District Council and with their support they identified members of the community who needed support. we contacted the member, got in touch and they placed an order from a set of lines that we knew we had stock of and then we arranged through the council to get those items delivered to them. during April we had three local hubs in Lichfield, Stafford and Burton. A huge thank you to all the colleagues throughout the business that helped support this project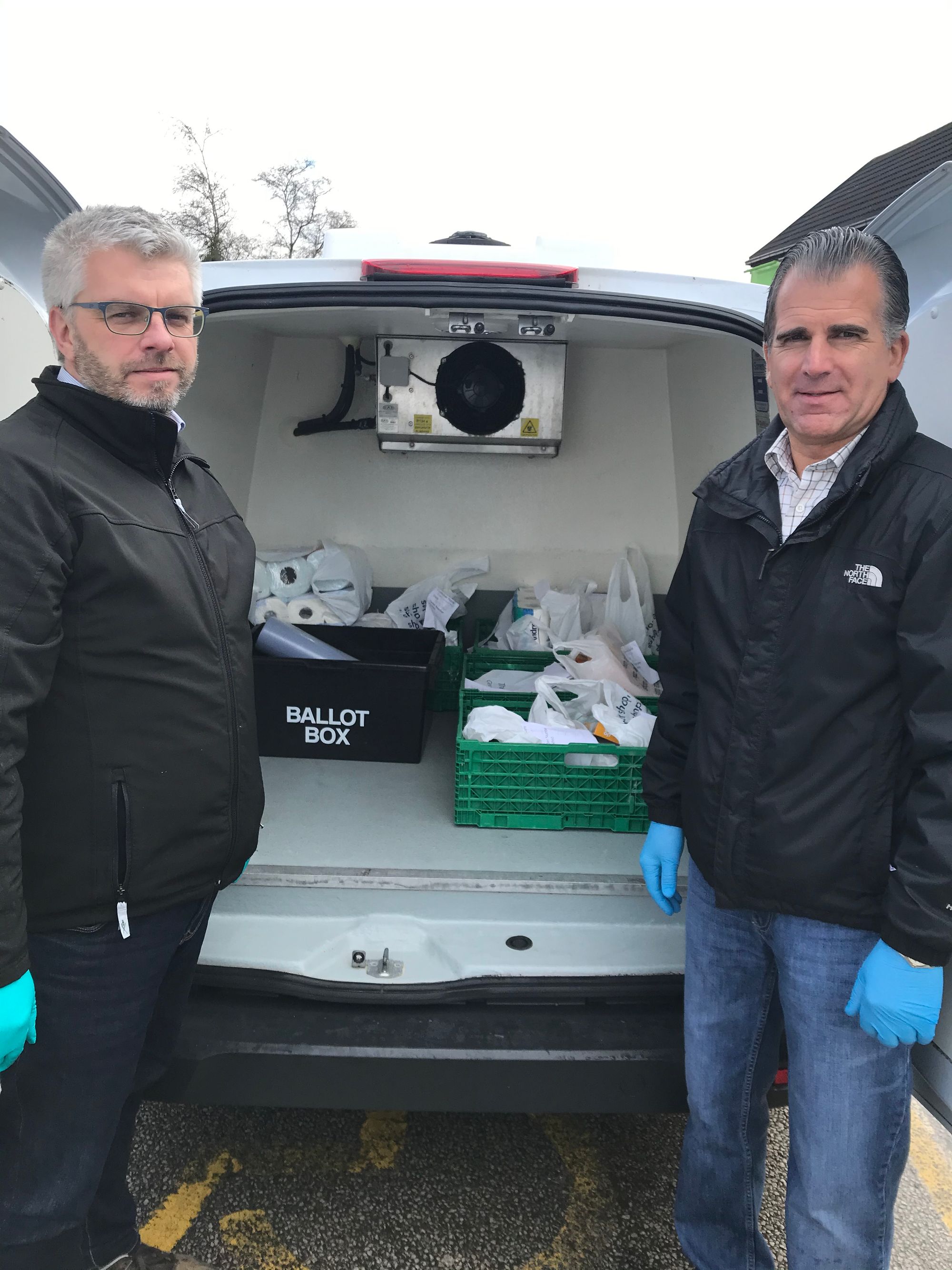 May... In may we were well into serving our customer via the food hubs in Burton, Lichfield and Stafford. During May the MCC decided that because it was likely that we would be unable to deliver some or most of the events we decided to redistribute those funds to help support local Covid-19 support groups in our communities with food that was needed for local vulnerable people. We delivered food and other much needed items to foodbanks, baby banks, local Covid-19 support groups and schools. The MCC supported world mental health day in Lichfield and made time for a cuppa with colleagues. we also donated workbooks to Veritas Primary School in Stafford to help support their Key Worker children with their own dedicated workbook.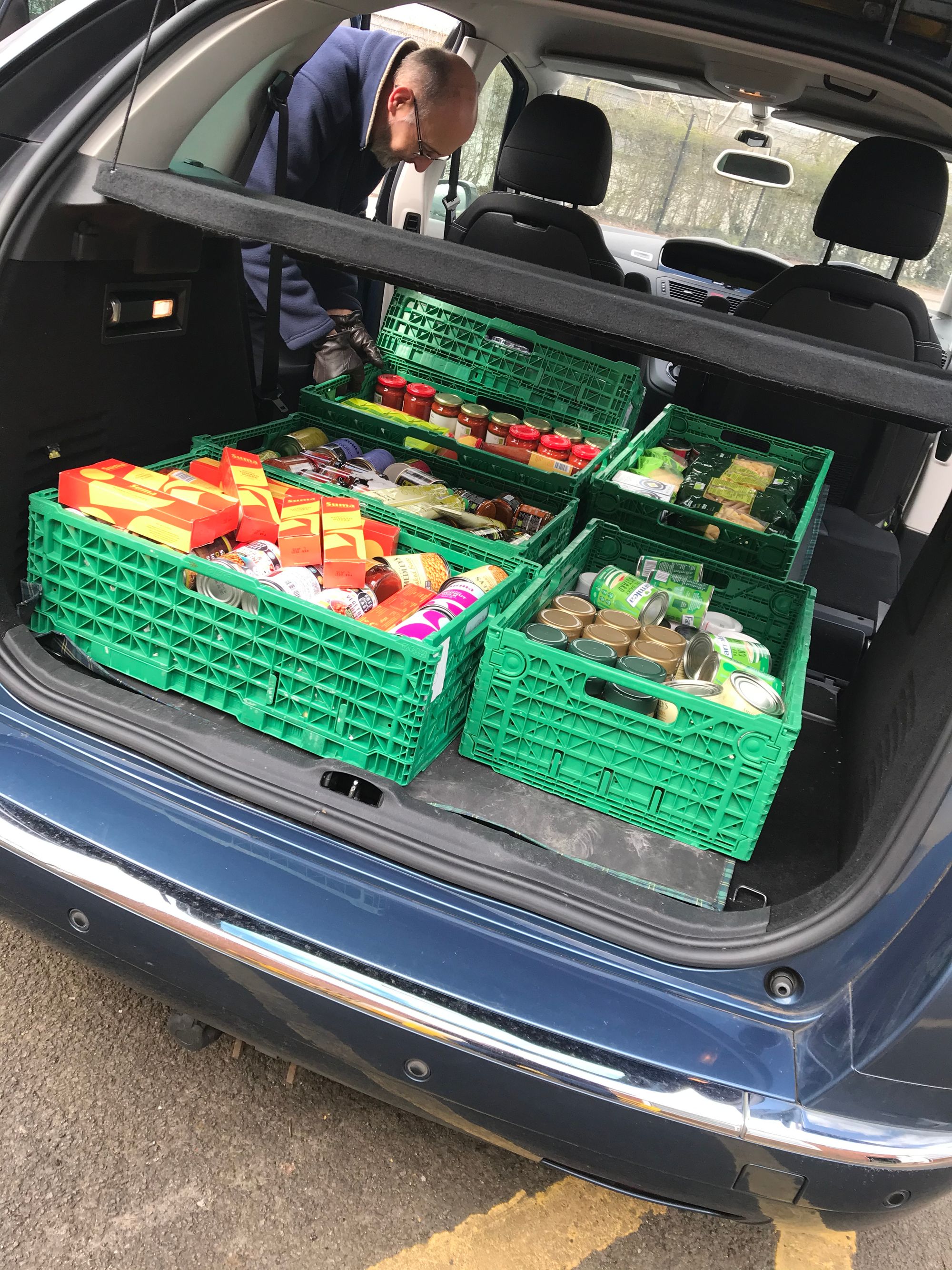 The Summer. June/July/August... The summer would usually be filled with outdoor events and activity promoting the Co-operative message and supporting our members and communities. The summer of 2020 was a very different one. we held Zoom meetings and events, online line dancing, socially distanced meetings in the park. But what was ever present was our commitment to our members, we produced a newsletter that was sent to members, a little way of keeping in touch. we made phone calls to our members and tutors and we planned for activity starting later in the year as the trend was looking like this would happen. we continued to support local Covid-19 support groups. in August our Community Food Hubs closed as the shielding measures came to and end and those members using the service were transferred to our call and collect service that was introduced to help many more members get access to their food. When the community food hubs closed they had organised over 1,800 shopping deliveries, a tremendous effort by all involved.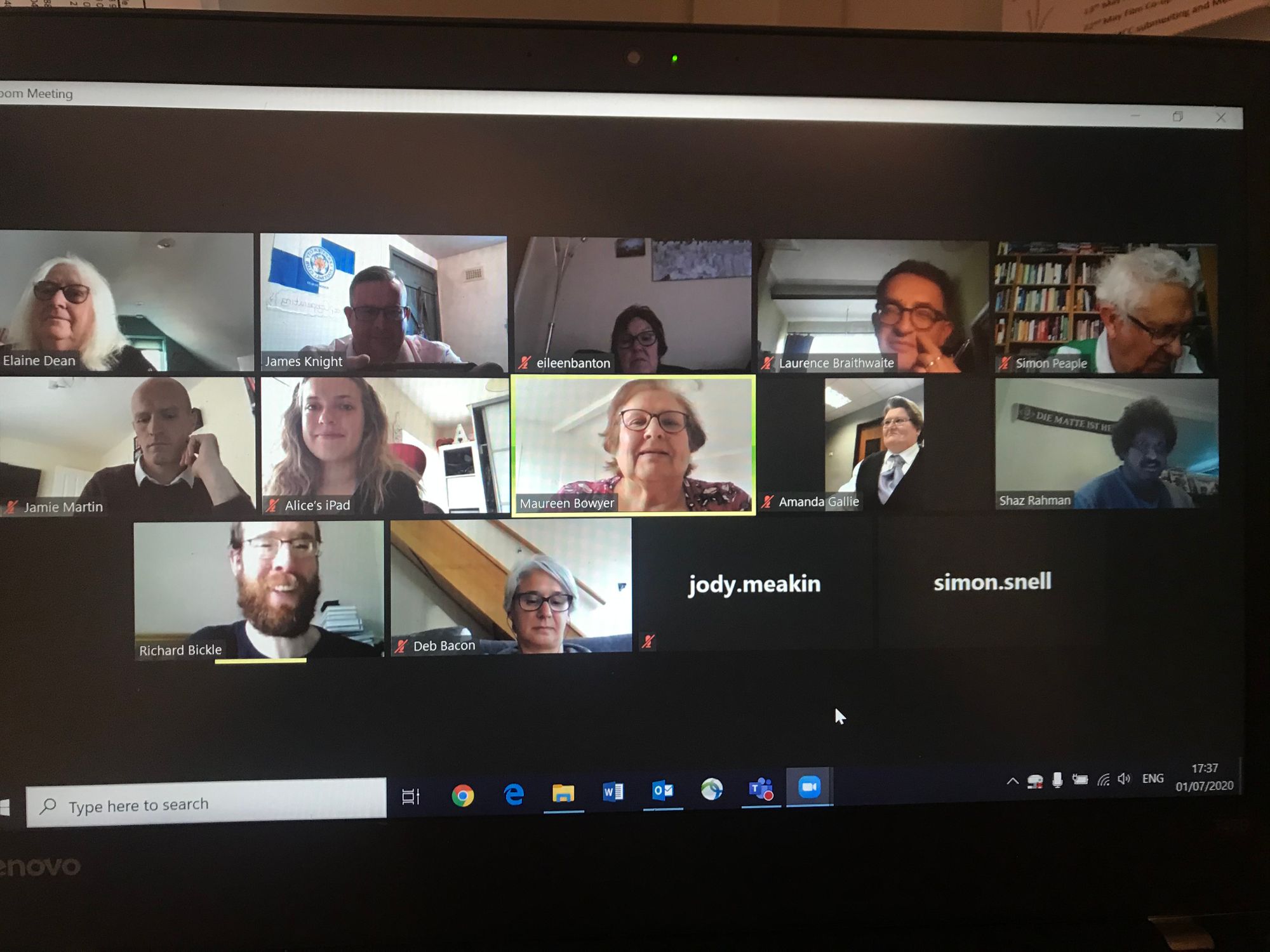 September...  In september there was hope that the amount of Covid infections was coming down and that with social distancing measures in place some activity could return on a limited basis. Normally we would be holding, in cooperation with Inspire Activity our Lichfield Community Games. The games attract over 5,000 people t Beacon Park in Lichfield where the community get to try out different sporting activity, this year we supported Inspire Activity with an Online Games. We started planning for some small test events for October and beyond during the month in the hope that these were allowed to go ahead.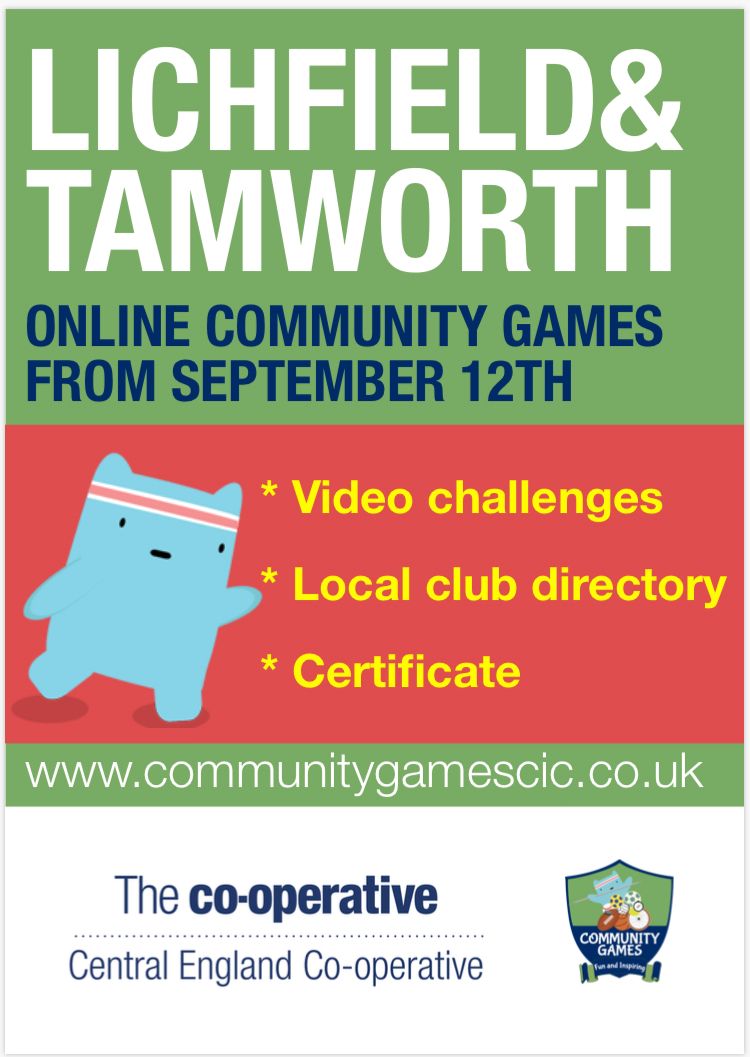 October... October was still looking bright with planned activity in the diary. the month started with a celebration event (Socially Distanced) at our Dyas Road store that was 10 years old. We attended the Retail led event with our colleagues from Funeral and Floral to promote Membership and Community, Floral and Funeral information. In the week leading up to halloween we held a Pumpkin carving event for primary age children during half term at our Long Street store in Atherstone. The event allowed young children to carve their own pumpkin and take home to celebrate halloween.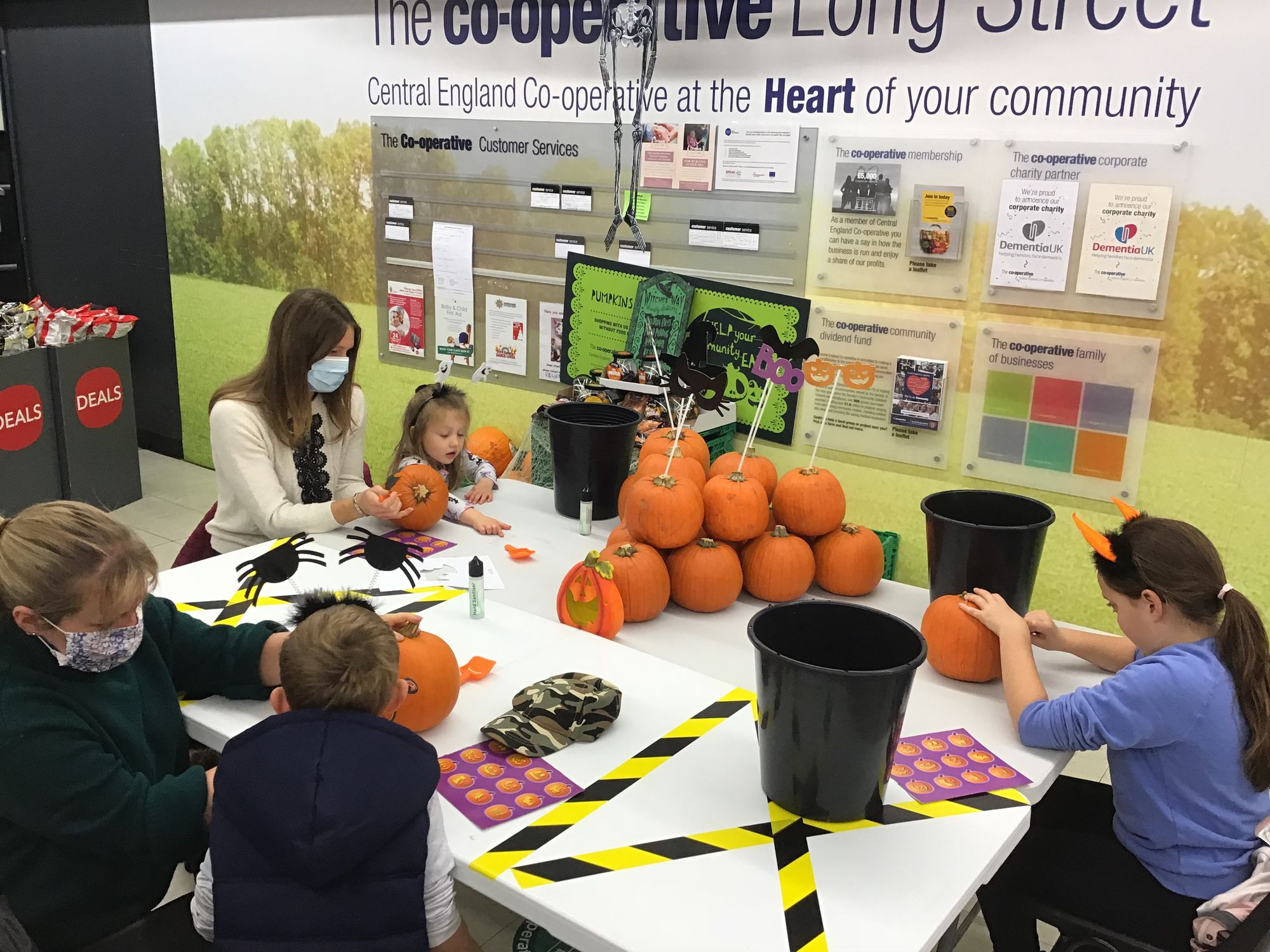 November... When November came it started to be apparent that Covid cases were rising and new measures came in that would put a hold on any planned activity. As we did earlier in the year, we deployed our funds to help community projects in need. we supported the Northfield Community with a donation to their local food bank. Our Gardening group held an online meeting where Great Barr Florist sue made a video about how to make a Christmas Wreath.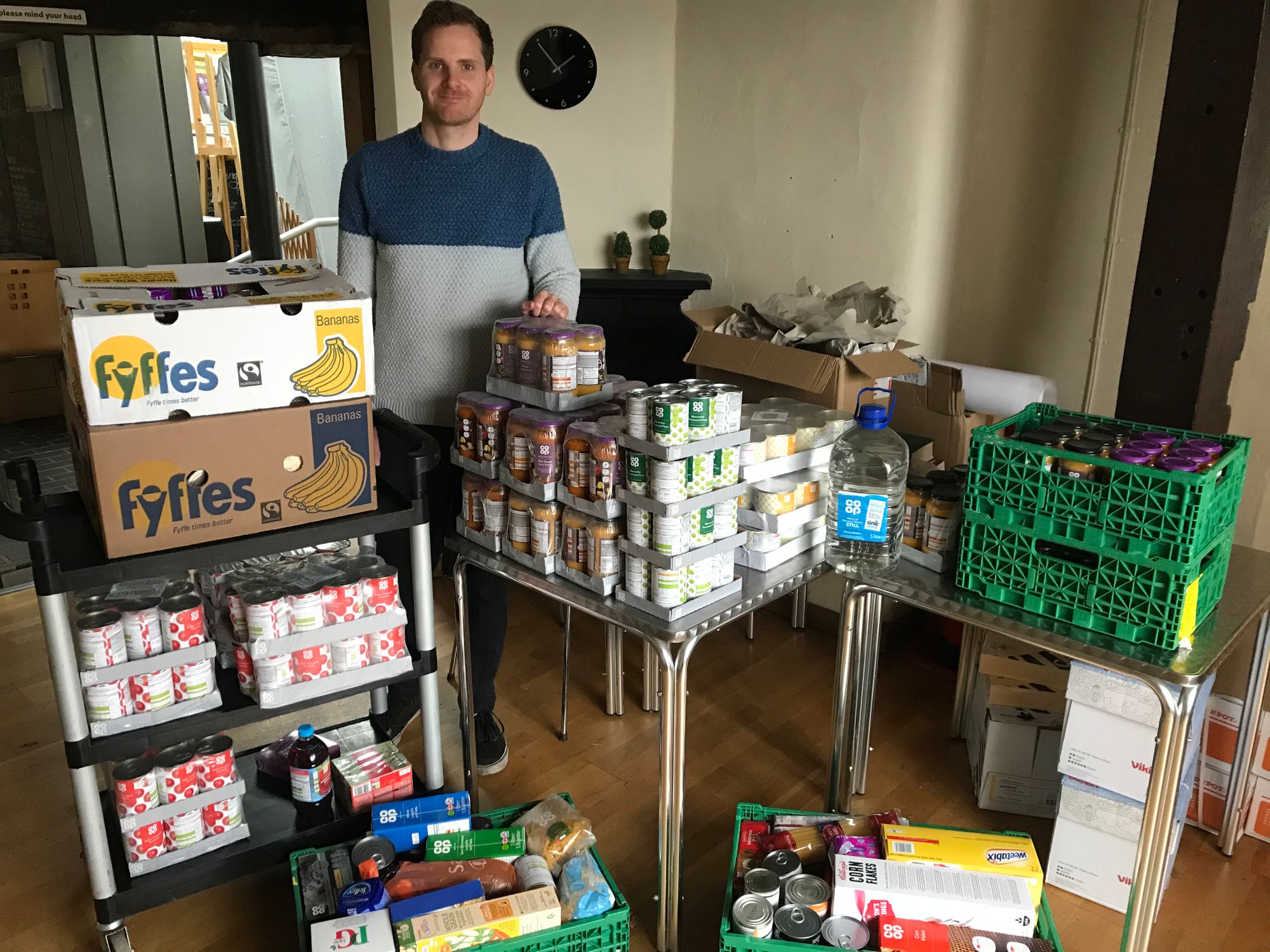 December... As we entered what should be one of the most joyful times of the year, most of the country was in a high tier and Covid transmissions were on the rise. the Western MCC tried to spread some Christmas Cheer with Donations to our Society led Toy Box Appeal, Donation to over 60 families via Black Country Women's Refuge, Donation of Fairtrade goodies to Whittington Fairtrade group for the Socially Distanced village Christmas market, a donation of goodies for young male care leavers in stafford and supporting Bethany Foodbank with a donation so 50 families could have a Christmas dinner with our Frozen Meal Deal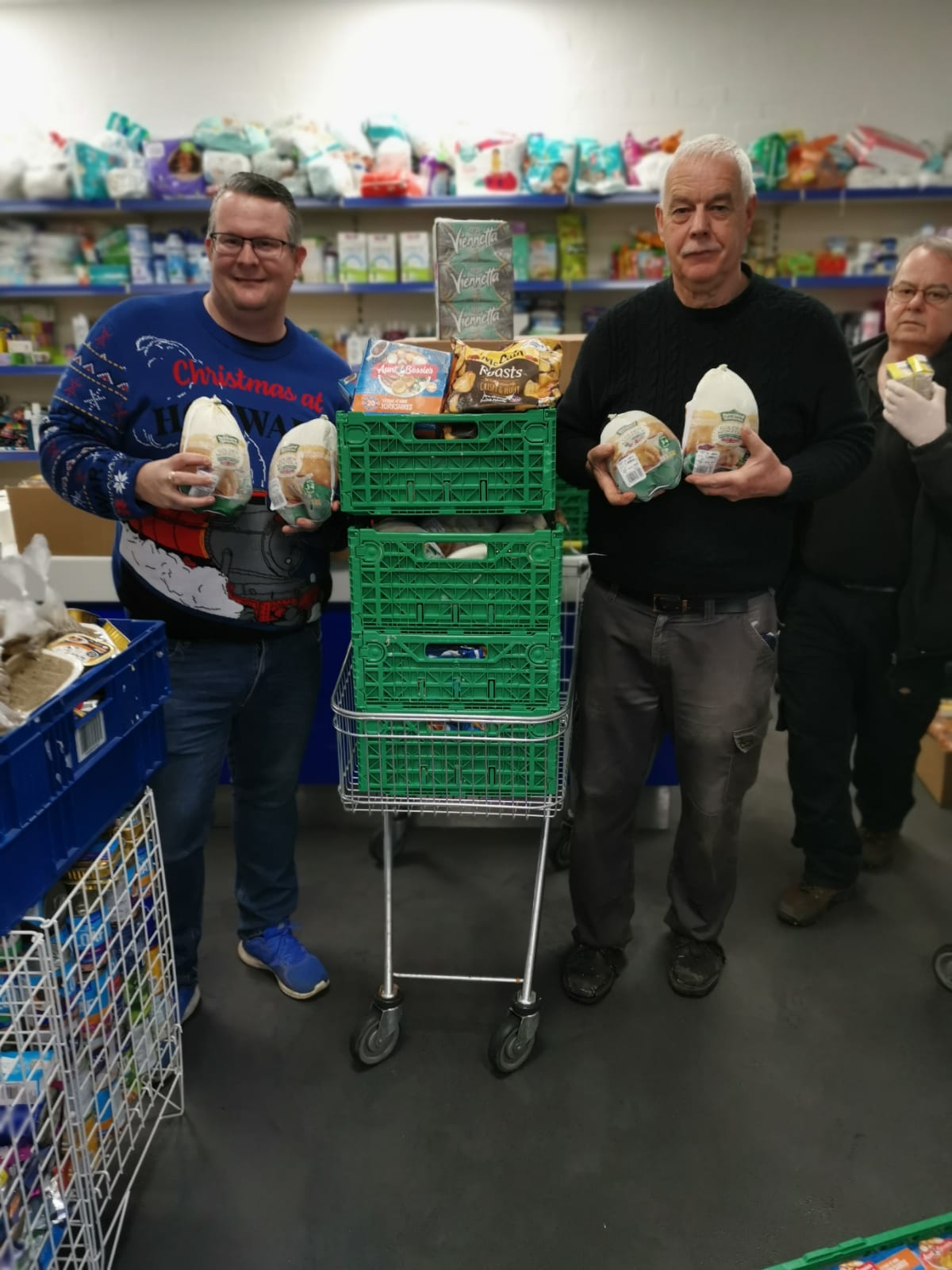 The Western MCC hope that everyone has a wonderful 2021!