April 12, 2021
150 years of Co-operation in Halesowen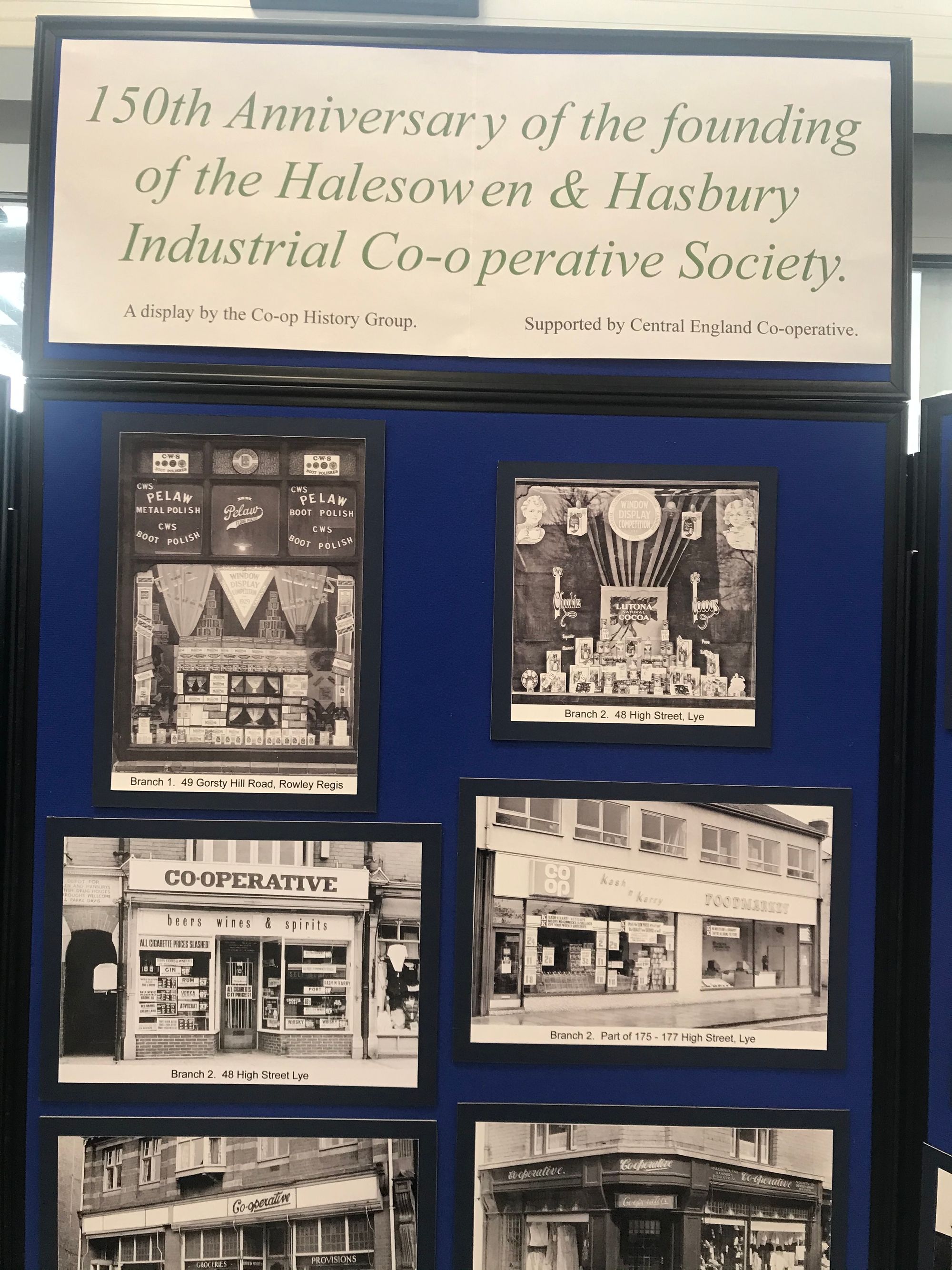 2021 marks the 150th anniversary of the Halesowen and Hasbury Industrial Co-operative Society. to mark this occasion a special commemorative display by the Birmingham Co-operative History Group has gone on display at our Spies Lane Community Store in Halesowen (1 Spies Lane, Halesowen, Birmingham B62 9SS). Below is information relating to Halesowen and Hasbury Society by founding members of the History Group, Linda and Tony Chew.
The Halesowen and Hasbury Industrial Co-operative Society was established in 1871. It signed a lease on its first shop at 8 & 10 Peckingham Street, Halesowen on Lady Day, 25th March 1871 which then opened for business on 15th April. The original Halesowen Co-op building still exists and currently houses Tang Herbal Care amongst several other businesses. Up to the 1950s, the society grew and prospered.  A large bakery and dairy operation was established and branch shops with their distinctive steeply pitched gable ends were opened all over the district.
The Hawne Branch on Stourbridge Road was a pioneer of self-service, becoming the Halesowen area's first proper supermarket.  It is exciting that this building is being recreated at the Black Country Living Museum as part of their new 1940s/50s street. Faced with growing competition from major supermarkets and a lack of capital for investment, Halesowen Co-op merged with Birmingham Co-operative Society on 7th April 1968.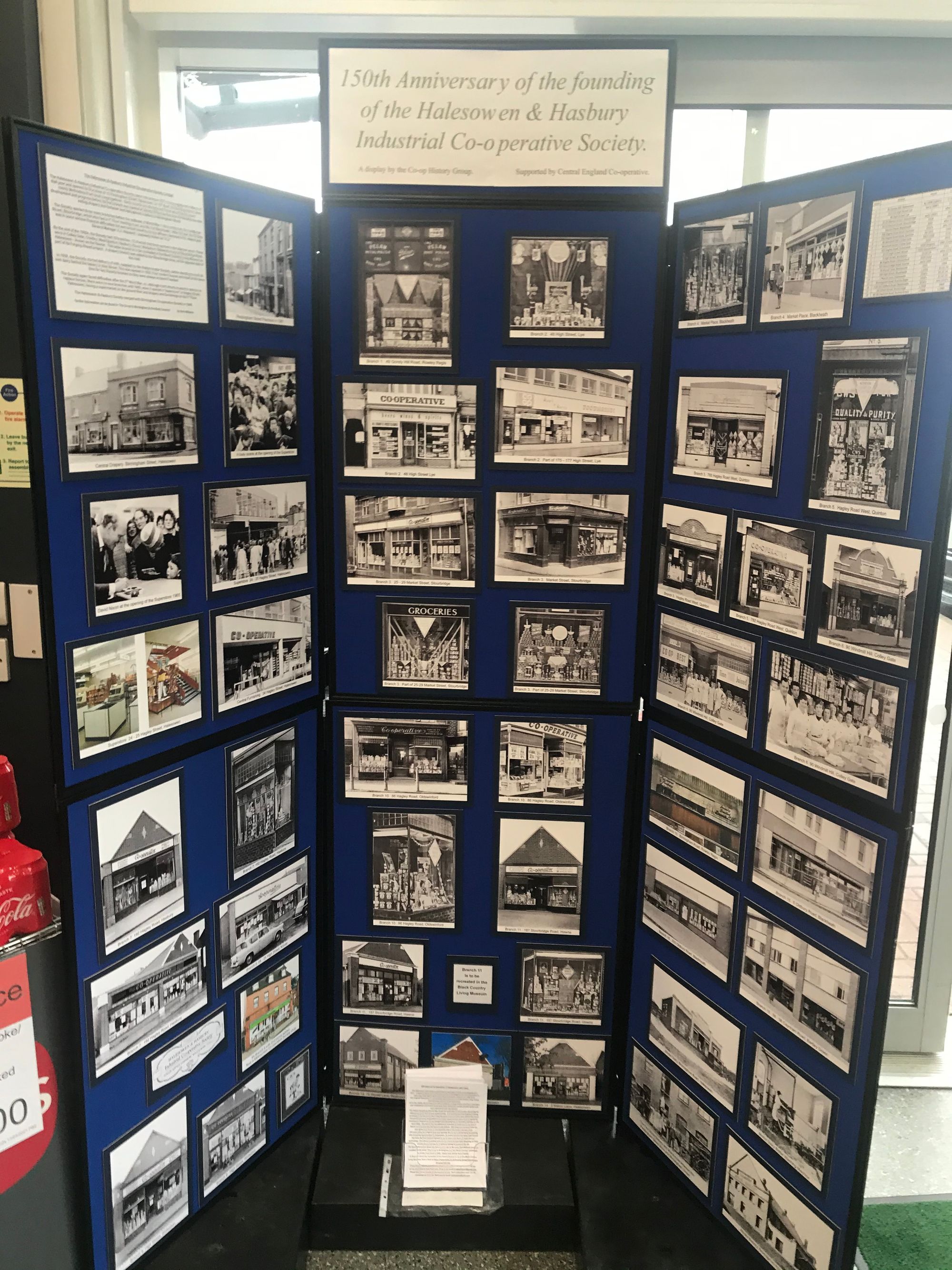 The last of the old Halesowen branches to trade as a Co-op was at Manor Lane (where the old fascia is still visible). This shop was replaced with the new Spies Lane store on the opposite side of the road in January 2014. 150 years after the original shop was opened, the Co-op is still bringing pioneering new shopping opportunities to Halesowen. In recent months the Spies Lane branch has been the first Central England Co-op to trial a new form of "scan and go" technology. This allows members who are in a hurry to scan their shopping on their mobile phone and pay for it without having to queue at the till.
For more information about the history of Co-ops in the area, Ned Williams wrote an excellent book called "The Co-op in Birmingham and the Black Country", published by Uralia Press back in 1993. Copies may still be found locally.
To find out about the recreation of the Hawne Branch Co-op at the Black Country Living Museum, have a look at:https://www.bclm.co.uk/forging-ahead/stourbridge-rd-coop/300.htm If you have artefacts or memories about working for or being a member of the Co-op, we'd love to hear from you. Drop us an email:coophistory@gmail.com Please also let our friends at the museum know.  Their collections team can be contacted on 0121 557 9643 and by email:collections@bclm.com