Whetstone Drama Group Keep Members Entertained during Lockdown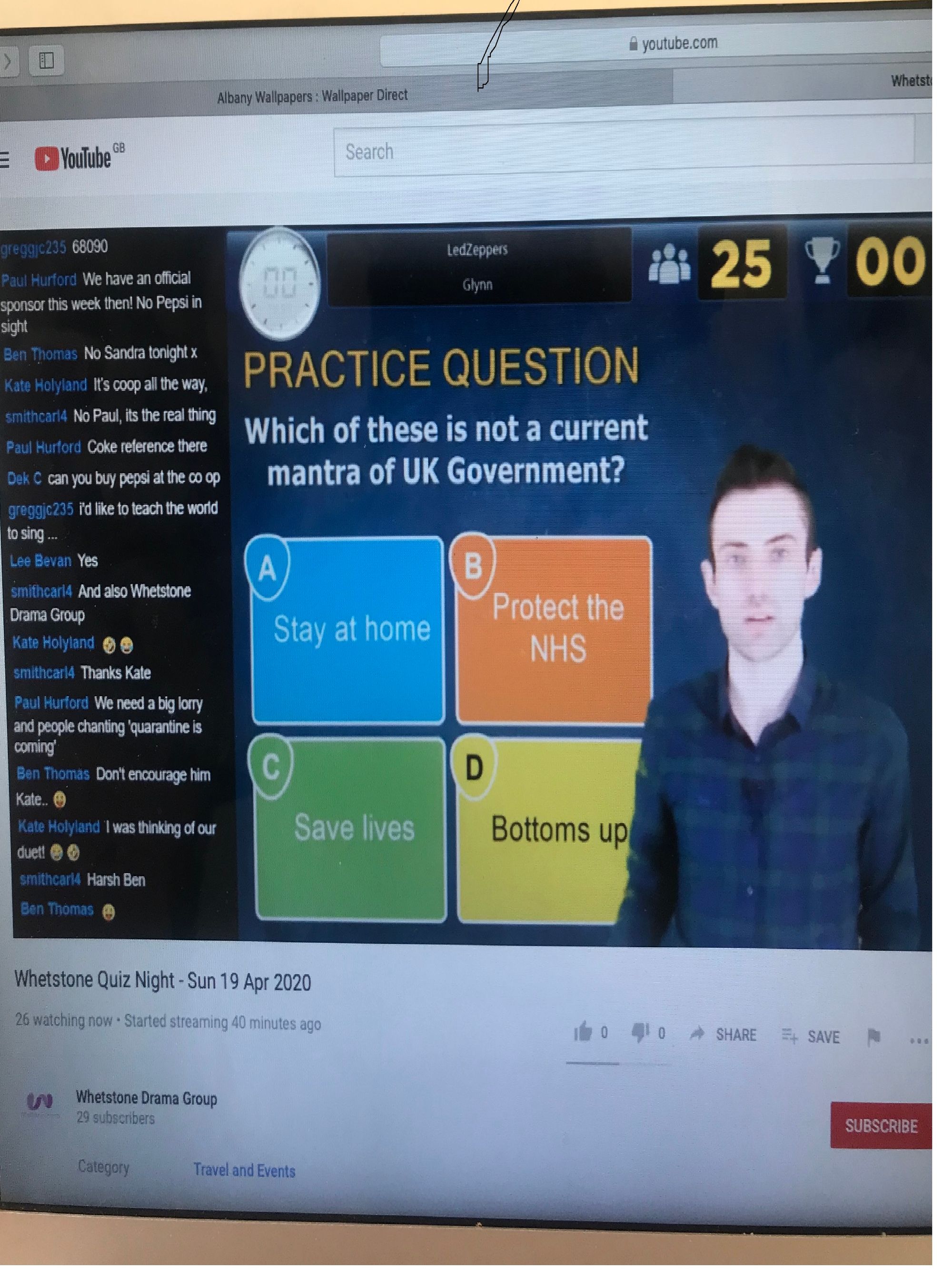 The Whetstone Drama Group (who receive a grant from the Southern Membership & Community Council) have been keeping members entertained with a weekly quiz, which is organised and run by Steve Cutler and Ben Thomas.  
Yesterday evening I was invited to join them and really enjoyed taking part.  Steve and Ben put so much time and effort into the different rounds which covered general knowledge, music, and even a horse race!  
Just under 30 households took part and it is a great way for members to keep in touch whilst having some fun.  I plan on taking part again next week where I hope I will improve my score!  Thank you again to the wonderful Whetstone Drama Group for continuing to entertain us!