Volunteers help provide hundreds of meals to help fight Easter holiday hunger in Leicester
Central England Co-op volunteers from across its food stores, funeral teams and Southern Membership and Community Council (MCC) helped out.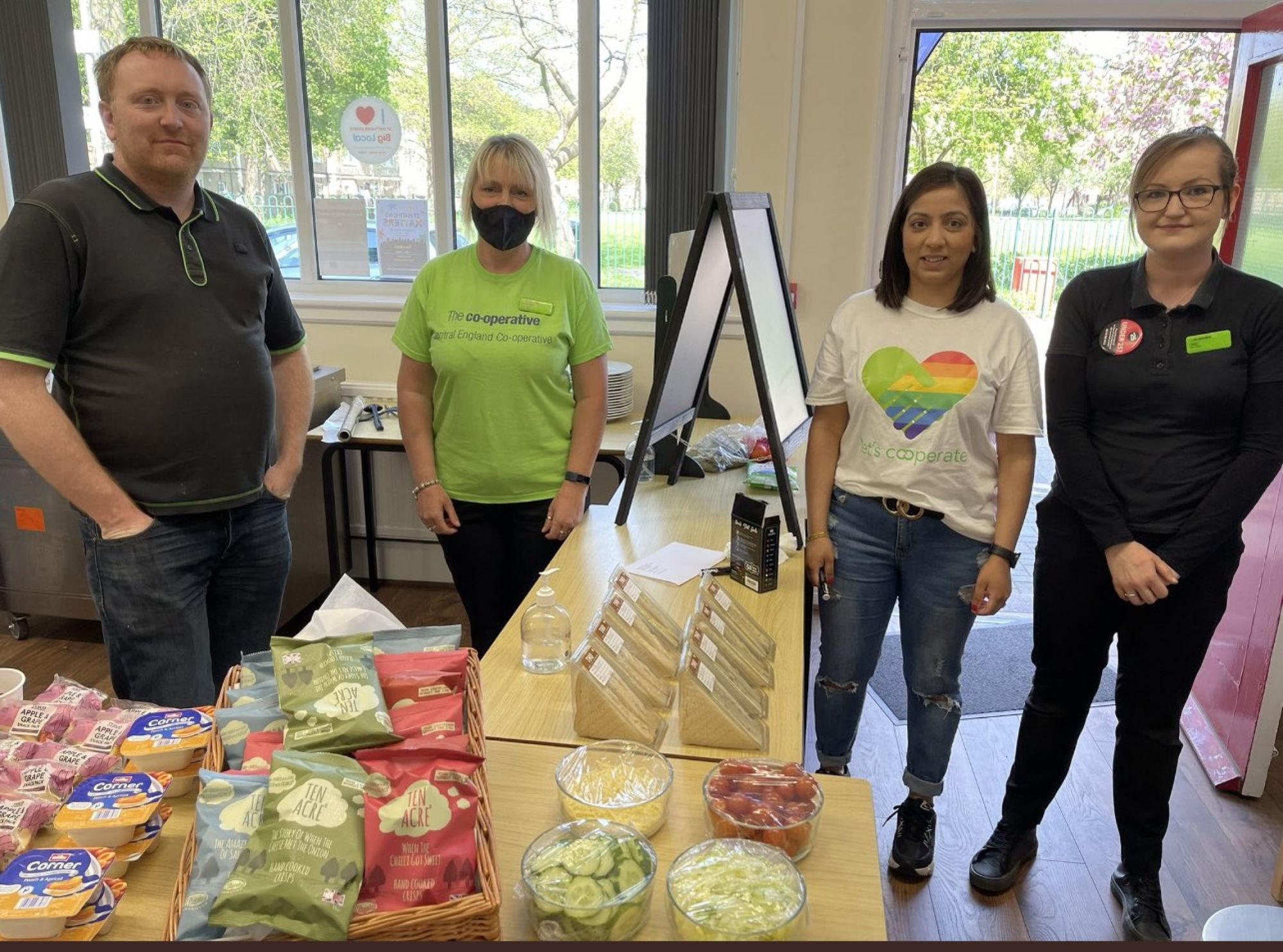 Central England Co-op has finished a fortnight of support for a vital project in Leicester ensuring at risk youngsters were fed and able to keep active during the Easter school holidays.
St Matthews Big Local is a local charity based in the heart of the community and for the past four years has been providing hot meals to local children in the school holidays as part of the Department for Educations Holiday Activities and Food Programme.
Central England Co-op colleagues regularly donate their time to help prepare and serve nutritious hot meals during the programmes and this Easter was no exception.
In total 18 colleagues from its food stores, funeral homes and its Southern Membership and Community Council volunteered to cover eight shifts over the school Easter holidays, preparing, serving and clearing away after 800 meals.
Simon Johnson, Charity Manager at St Matthews Big Local, explained why the support from the Central England Co-op volunteers was so appreciated.
He said: "We have a small team at the charity and without the support of volunteers we simple could not provide the level of service we do. Most of the children we provide meals for would have benefited from free school meals. We aim to fill that gap whilst the schools are closed.
"Our team always like working with the staff from Central England Co-op as they always arrive passionate about helping and have a positive can-do attitude with a smile on their faces.
"The volunteers always work hard, and we are very grateful for they support. We look forward to working with the volunteers at other events we are holding later in the year."
Karen Bevan, Member and Community Relations Officer at Central England Co-op, organised the Society's support and said all the colleagues who volunteered found it to be a really 'rewarding' experience.
She said: "Our colleagues across Leicester are always keen to give their time to support this vital programme run by St Matthews Big Local. They're always made to feel really welcome by the team and find it a hugely rewarding experience to see first-hand what a difference it's making to the young people accessing the programme.
"We have a great relationship with Simon and the team and are looking forward to continuing our support this summer."
To become a member of Central England Co-op, visit https://membership.centralengland.coop/