Virtual workshop to help educate children about making healthy choices
Popular healthy choices workshops offered by Central England Co-op to be piloted online.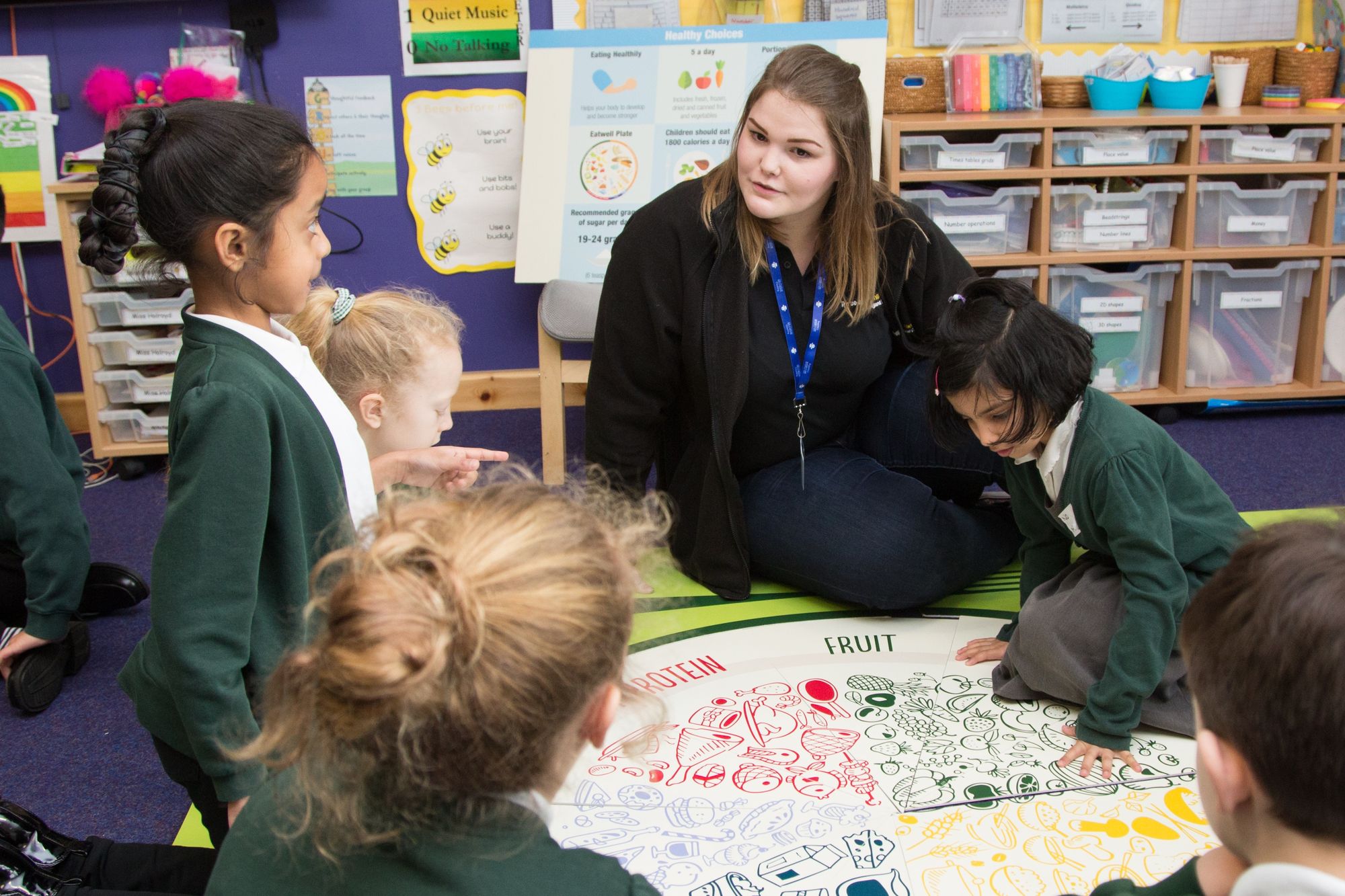 Youngsters are set to receive a free online workshop giving them tips on making healthy choices thanks to Central England Co-op.
In normal circumstances our membership and community team offer free workshops in schools and community groups across the country, providing interactive sessions covering such subjects as Fairtrade and healthy choices.
The healthy choices workshops offer the chance for children to get hands-on with a range of activities, including how to make fun fruit kebabs, gain an understanding of food labelling, as well being taught about the importance of getting meal portion sizes right so that no food goes to waste.
Since the onset of the pandemic, the Society's Member and Community Relations Officers (MCROs) who deliver the sessions have not been able to visit schools and other settings to deliver the workshops in person so have looked to create a virtual alternative to help get the important messages out to children.
The virtual healthy choices workshop will be piloted in partnership with the charity Woodcraft Folk using video conferencing site Zoom on Tuesday, 3 November and it is open to young members of the charity aged between six and 12 years old.
Kym Cooper, MCRO for the eastern region at Central England Co-op, will be leading the workshop.
She said: "We have really missed going into schools and community groups and delivering the healthy choices workshops to children. They are always fun, interactive sessions which the children get a lot out of and the feedback has always been great.
"While it is not currently possible to deliver the workshops in person we wanted to find a way to support schools and groups with these important sessions to ensure the messages around making healthy choices are still getting through.
"We are delighted to work with Woodcraft Folk on this session which will help young people to navigate the complicated world of nutrition. It will provide easy to remember tips and advice to enable our younger generation to make informed choices for healthy living.
"Hopefully, if this session works well we may be able to roll out the online workshops to more groups and organisations in the coming weeks."
The topics the session will cover include your 5-a-day explained, how to eat healthily, food labelling made clear, what's a good portion size? and understanding food groups.
Woodcraft Folk members can join the event at https://dreambigathome.uk/live/