Central England Co-op President and Vice-President 2022 Announcement
Jane Avery has been elected as President for a third, consecutive year with Tanya Noon becoming Vice-President.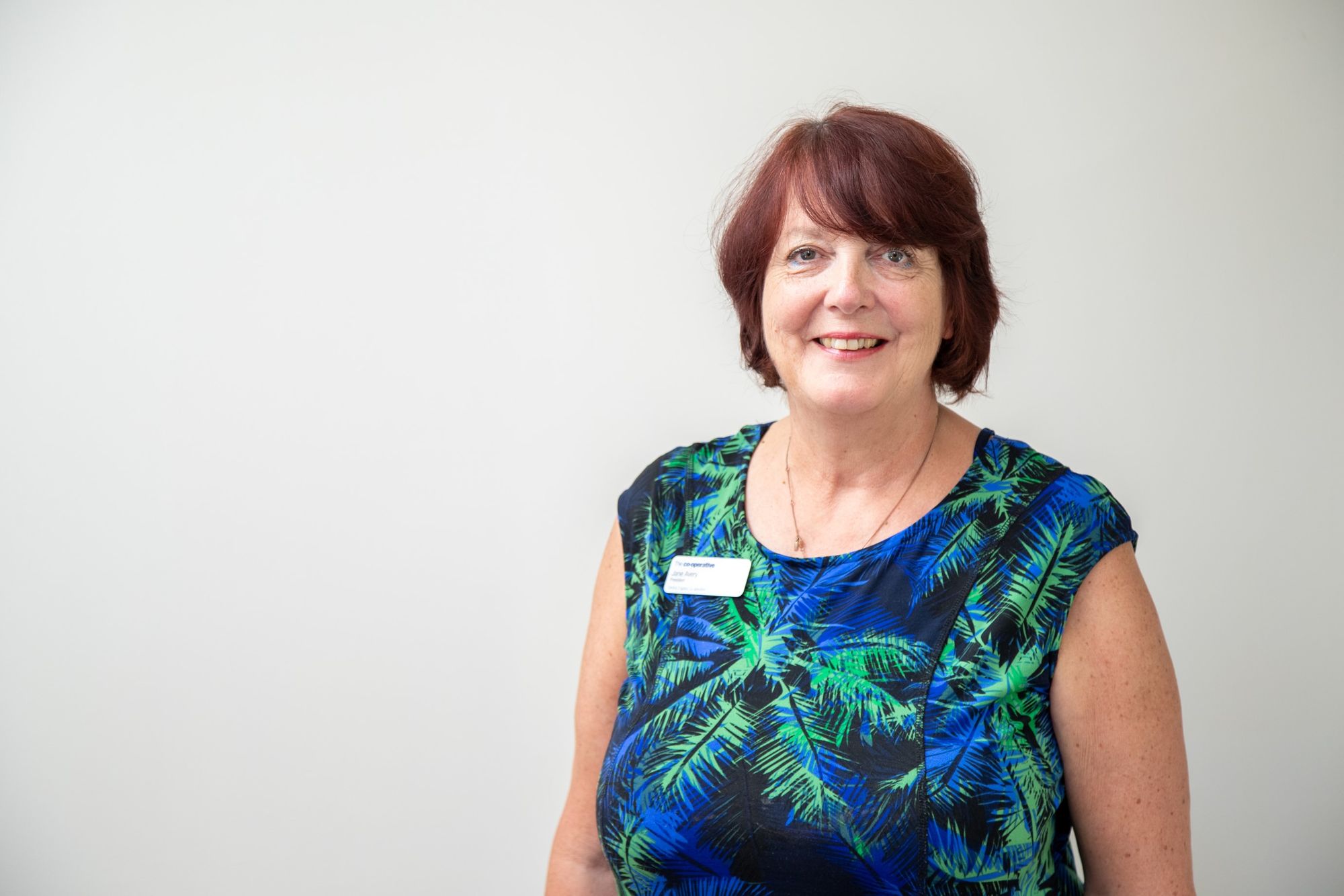 Central England Co-op has revealed the results of recent elections held to determine who will be taking on the roles of President and Vice-President of the Society over the next 12 months.
Jane Avery (pictured above), an experienced co-operator, who has dedicated her life to supporting vital good causes, has been elected as President of Central England Co-op for the third, consecutive year.
Jane, from Markfield, in Leicester, was unanimously elected as Society President last week and will continue to chair the Board of Directors.
Alongside her current role as a Board Member and President, Jane has devoted much of her professional life to supporting people looking to set up worker co-ops and social enterprise businesses and is Chair of Leicester Rape Crisis.
Jane maintains responsibility for the leadership of the Board to ensure the Society carries out its commitment to be a successful co-operative business and to serve the best interests of the Members in line with its long-term strategy.
Jane said: "It fills me with immense pride to have been elected as Central England Co-op President for a third year and I look forward to working closely with my fellow Board Directors during the next twelve months to support our ongoing efforts to continue to grow our strong, independent, and successful Society.
"On behalf of the Board, I would also like to thank Tanya Noon for stepping up to the role of Vice President and for the amazing job she has done representing Central England Co-operative and the co-operative movement across the UK."
Tanya (pictured below) will support Jane, after being elected to the role of Society Vice-President.
Andrew Seddon, Society Secretary, said: "Jane and Tanya both have a long and close association with the Society spanning many years and are well known throughout Central England Co-operative and across the wider
co-operative movement as champions of co-operation and passionate advocates of co-operative values and principles.
"Jane and Tanya will continue to work closely with our Chief Executive, Debbie Robinson, and her executive team in developing the Society's strategy and fulfilling our Purpose by creating a sustainable Society for all."