Time to Talk - Thursday 2nd February 2023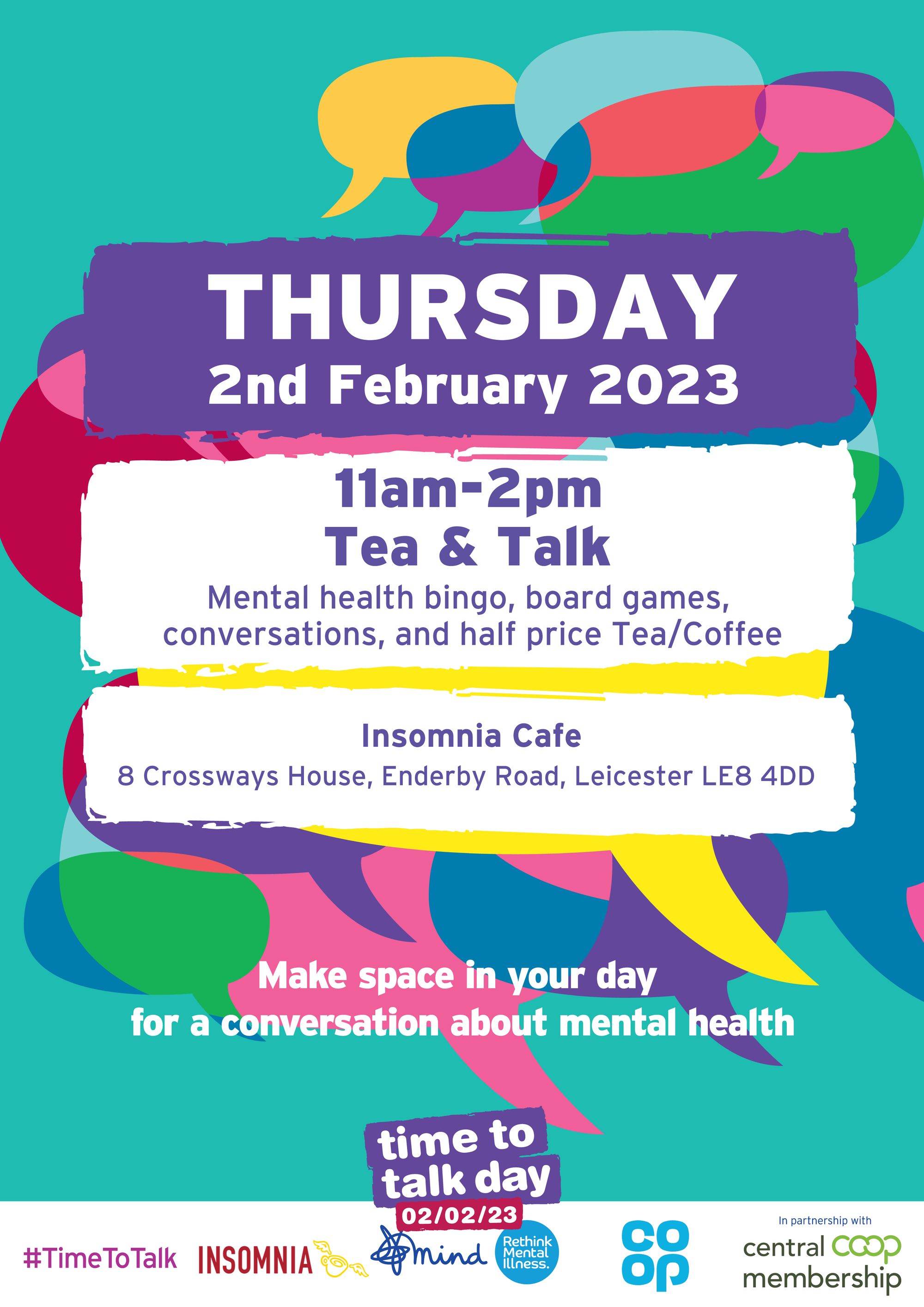 Next Thursday we are partnering with Co-op Group at a Time to Talk event at our new Insomnia Café in Blaby in Leicestershire.
We have lots of resources to help everyone get talking, including some fun and interactive games.  We are also offering half price tea and coffee for all attendees.
So why not come along and start a great conversation and help to make a better day for someone?  Our Funeral colleagues will also be on hand to support anyone who is grieving or needs advice and support.
Save the date and we look forward to seeing you.