A safe space for adults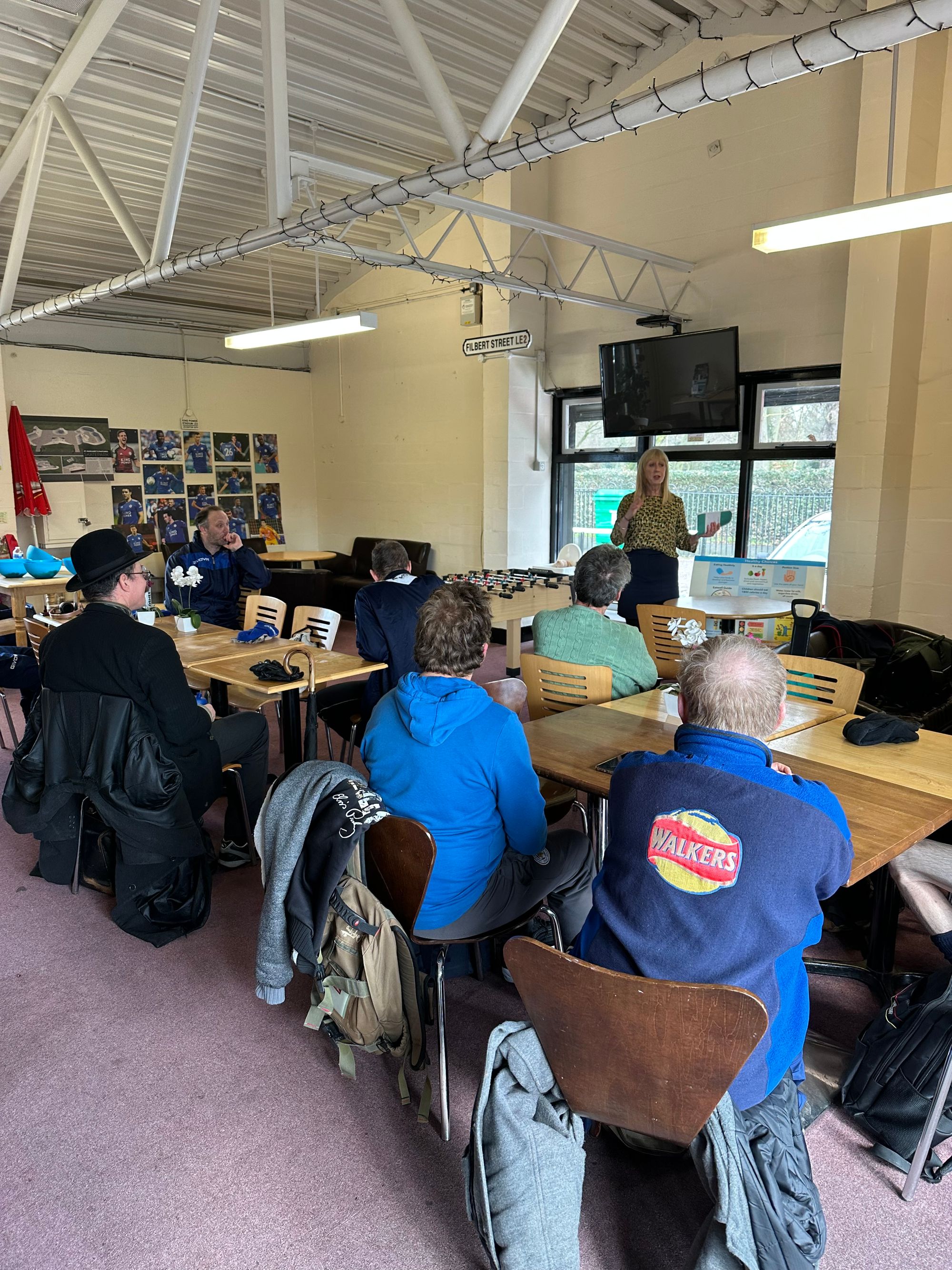 Thanks to our amazing partnership with Leicester City in the Community, I had the absolute pleasure of meeting a group from the Sound Cafe in Leicester who meet every Tuesday for a game of a football and a bite to eat together.  Sound Cafe in Leicester provides safe creatives spaces for adults who are homeless, have experienced homelessness, at risk of becoming homeless, living in vulnerable housing, or who are vulnerable or isolated.
I was, again delighted to be invited by Luke at Leicester City in the Community to support one of his sessions by delivering our healthy choices workshop after their football match.  They group shared with me how much they had enjoyed the session and the knowledge they had gained around health and wellbeing and eating healthily.  They asked some excellent questions around how they can get access to fresh fruit and vegetables when they are financially challenged and it was a great to have discussions around how we can be more savvy with our shopping.