Supporting the Chernobyl Children Lifeline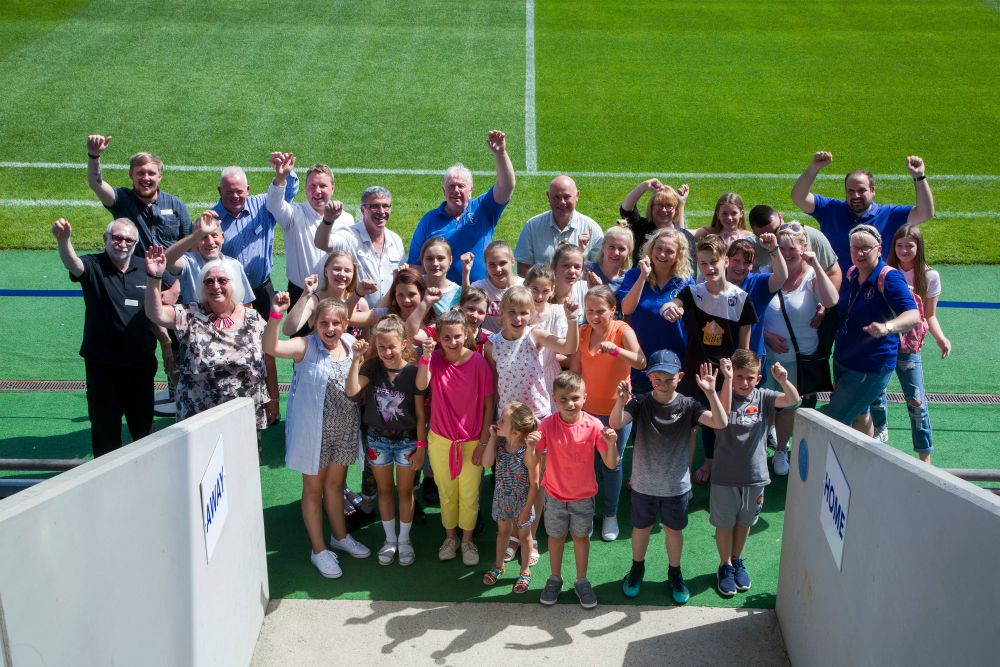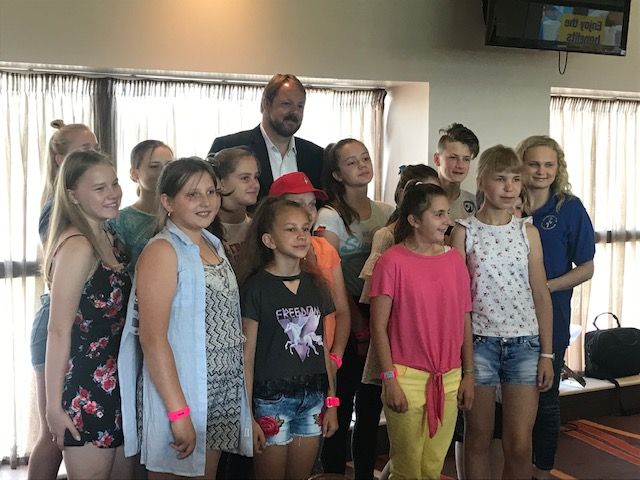 Children from Belarus, a country which continues to deal with the legacy of the Chernobyl nuclear disaster, visited Chesterfield Football Club thanks to the Northern Member & Community Council.
The 10th annual event forms part of a month long stay organised by the Chernobyl Children Life Line Pinxton and East Derbyshire charity, where the children stay with a host family in Chesterfield, receive medical care and take part in a range of fun activities and events.
The visit to the UK is life changing for the youngsters. It is estimated that a month staying with a family in the UK, eating nourishing food and breathing clean fresh air will boost their immune system for up to two years.
Central England Co-operative organises and funds the event through its Northern Member and Community Council (MCC) and among those on hand to welcome the children was Central England Co-operative President Elaine Dean.
Elaine said: "This is the 10th year we have now supported Chernobyl Children Life Line and it is always my absolute pleasure to welcome the children and their host families to this fantastic event celebrating co-operation."
As part of their visit to Chesterfield Football Club, the youngsters were handed a goodie bag and had a tour of the ground, before Central England Co-operative Florists arranged a special activity for the children where they could make floral bouquets for their host families.
Tanya Noon, Member and Community Relations Officer at Central England Co-op, who organises the event and has helped build the Society's strong ties with the charity, said: "We have supported the charity for many years and they do such a fantastic job. I am glad we can continue to support the children of Belarus.
"I'd like to thank Chesterfield Football Club for their continued support for the event as the children loved every minute."
Toby Perkins, MP for Chesterfield, showed his backing for the event and for co-operatives by helping to open the proceedings.
He said: "At a time when there is understandable concerns about some corporate practices there has never been a greater need for ethical businesses in the co-operative tradition."
Richard Street, Chairman of Chernobyl Children Life Line Pinxton and East Derbyshire Link, which has now supported over 500 children since its foundation, added: "We are forever indebted to all the people and volunteer families who give their time, help and support in giving such memorable and life changing opportunities to help these children."
The Chernobyl Children Life Line charity was formed to help the children of Belarus, which was the country hardest hit by the Chernobyl disaster, with 75% of the fallout landing on its territory affecting around 90% of its area.
There are many links throughout the UK who raise funds to bring groups of children to the UK for respite care. The Pinxton and East Derbyshire Link was formed in 1996, successfully hosting its first group of children that summer and children from Belarus have been visiting the area each summer ever since.
To find out more about the charity visit www.ccll.org.uk/pinxton/