July 21, 2020
Southern MCC welcomes new member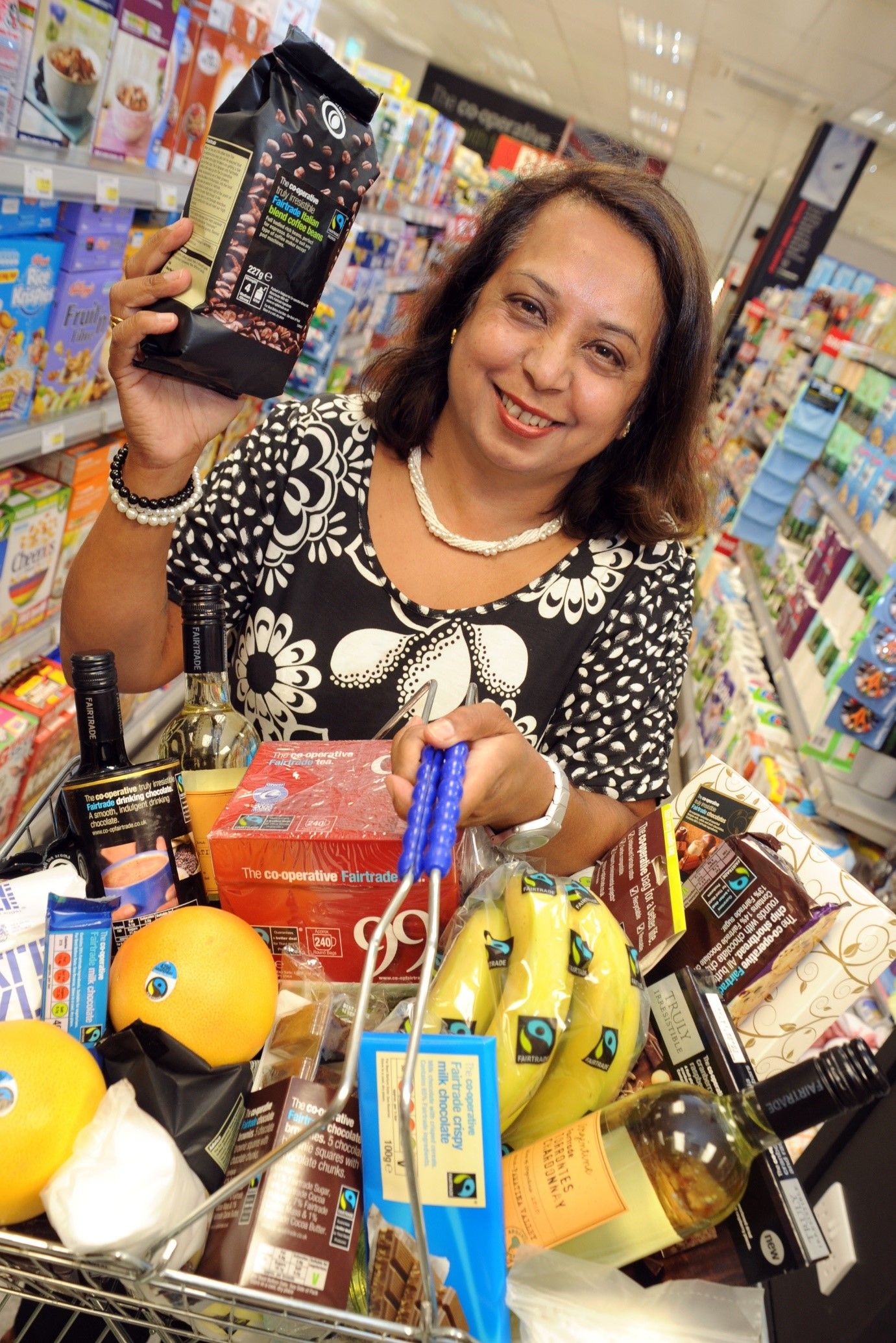 The Southern MCC are really pleased to welcome our latest new member, Nutan Modi. Nutan lives in Leicester and we asked her why she wanted to get involved and here is what she had to say:-
"I remember as a teenager, attending commerce lessons at school and a very fine teacher presenting Co-operatives as a business model to us. I could relate to what he was saying because my mum and her friends used to shop at the local Co-operative Store and receiving dividend tickets that they could exchange for an item of homeware when they had collected enough and being very pleased with the quality of the cookware!
"Later on in life, having become a teacher of business subjects, there was always a module on Co-operatives to be taught. Fortunately at the time, I was a branch member of the Local Cooperative Party and that is how I became involved in Central England Co-operative and met Karen Bevan and her team who brought the subject live for my students. We visited New Lanark and the children learned about Robert Owen and his pioneering work for his employees and their families. I also had the opportunity to teach about Fairtrade by simulating real situations with my students and Karen came and presented her Masterclass at the school and my wonderful pupils thoroughly enjoyed working with her.
"A little while ago, I was on the management committee of the East West Community Centre, a registered Charity in Leicester. The Centre was awarded a Community Dividend from the Co-op to help improve its allotment and make it more accessible for members who were older and disabled. This provided an opportunity to be outdoors and learn new skills and enjoy the company of others. Some of the exotic herbs and vegetables that they grew were used in their canteen at lunch times and this was a healthy eating choice.
"The Centre also has an Asian Women's Group and Tanya Noon had run a healthy eating workshop and we are hoping that there will be more opportunities to develop the relationship with the group, who are rich in personal histories and experiences.
"Co-operation starts at home. It has transferable skills and values that you can practice in all aspects of your life and it is about care and consideration of other people so that all can become stronger by supporting each other and sharing. That is why I really enjoy being a member of the Southern Membership and Community Council as I see the people working the Co-operative values and principles. They are a group rich and diverse in skills and experience that I can really learn from whilst being able to contribute from some of my learning. I enjoy meeting different groups and finding out what we can do to help them.
"This is an exciting opportunity and it will help me to grow with others."
Nutan Modi