Shop floor job swap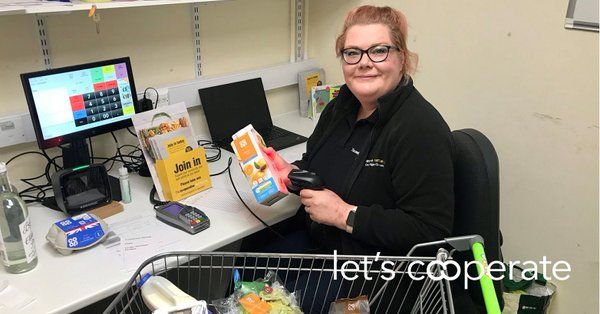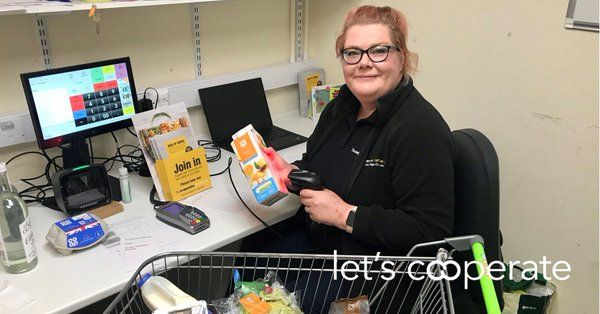 Membership & Community Council member, Joanna West, sharing her story of working in store and her time supporting the Community Hub in Littleover, in conjunction with the Derby City Council and Derby Country Community Trust.
-0-0-
A councillor has swapped stacking food onto shelves at one of our stores, to using it to create vital care packages for vulnerable people in the local community.
Joanna West, who is part of the Society's Membership and Community Council and represents Osmaston and Sinfin on Derby City Council, had been lending a hand in the retailer's Heatherton Village store.
However, she has now moved from ensuring customers and members have access to food and vital essentials to being part of a pioneering project that has seen another of our stores in Littleover, turned into a community hub to help those in need.
The scheme sees Derby City Council identify vulnerable community members, gather orders and pass them onto the store.
Our colleagues and volunteers like Joanna then create a package and take payment from the customer over the phone before the local authority delivers the goods.
Joanna said: "As an ambassador on Central England Co-operative's Membership and Community Council I always enjoy promoting the co-operative difference, whether that is supporting our groups, engaging with the community at events or doing challenges with pupils in school or in store.
"When the pandemic initially hit I was asked to support colleagues in store. I happily went along to Heatherton Village store and worked alongside colleagues for three weeks doing a variety of jobs.
"Last week I was asked to support the newly set up community hub and I have been based here for a week now. This community hub has been set up in conjunction with Derby City Council and provides a shopping service to those vulnerable, isolated people who aren't able to shop for themselves or who haven't got friends and family nearby who can help. It bridges that important gap for people who would shop if they could but who can't leave their house at this time."
Joanna added that they had around 80 items that customers could choose from, and payments could be taken over the phone, which also gives customers a chance to have a chat too.
The rollout of the project with Derby City Council is part of a plan to create similar projects based out of our community hub stores across the 16 counties we trade in and even farther afield on a national scale.
Other community hubs are also in place in Lichfield, Stafford and Burton.