Shocking scale of food waste to be brought to life at Central England Co-op store in Lichfield
Three giant installations of the UK's most wasted food items will be able to view at the Boley Park store from Monday, 7 March.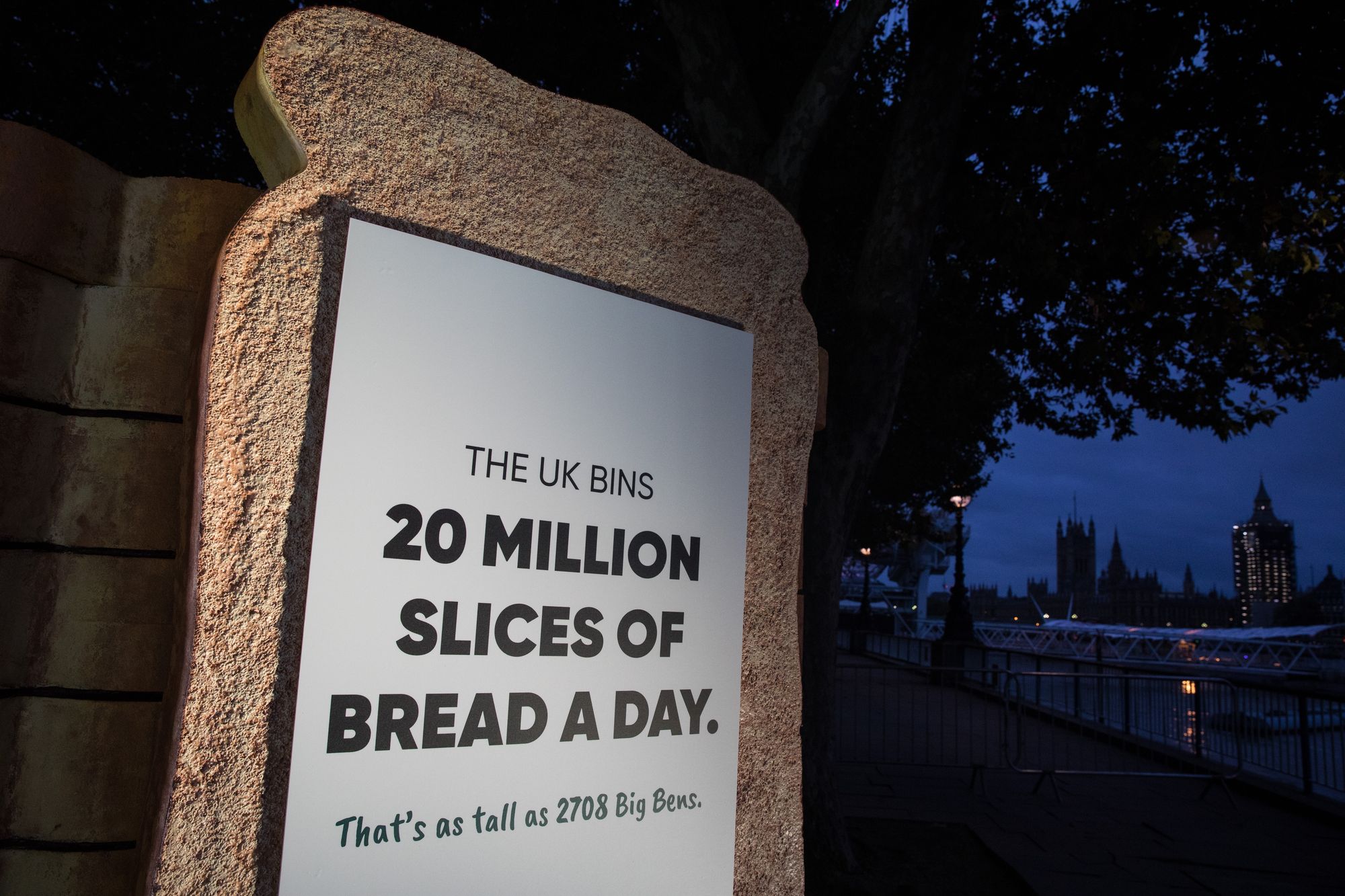 Shoppers visiting Central England Co-op's flagship food store in Lichfield next week will be met by three giant sculptures of the UK's most wasted food items to highlight the scale of the issue.
The retailer is joining with surplus food app and social impact company, Too Good To Go, to erect the dramatic installations of a giant bag of potatoes, carton of milk and loaf of bread at the Boley Park store to mark Food Waste Action Week 2022 (7-13 March).
Food Waste Action Week is organised by the Waste and Resources Action Programme (WRAP), whose Love Food Hate Waste campaign Central England Co-op has supported since 2008 and aims to create lasting change that helps to deliver the UN Sustainable Development Goal of halving global food waste by 2030.
Demonstrating the scale of our food waste problem, the installation at Boley Park will highlight the fact that 40% of all food is wasted globally, and that this food waste is responsible for 10% of all greenhouse gas emissions.
It will also include some more locally significant stats around food waste to try and bring the issue to life for shoppers, particularly important as over half of food wasted is actually household food waste. The installation is set to be in place from Monday until the end of the month.
Hannah Gallimore, Social Change Manager at Central England Co-op, said: "We're delighted to be working with our partners at Too Good to Go on this exciting project which we hope will really bring the issue of household food waste to life and kickstart conversations about how we can all do our bit to tackle the issue and help create a sustainable Society for all.
"It's great to be doing this during WRAP's Food Waste Action Week, as we're keen supporters of their Love Food Hate Waste Campaign and have cut our store-based food waste by 40% in the last two years.
"This has been both through our work with FareShare Midlands redistributing 'best before' products that have reached the end of their shelf life but can still be utilised by the projects FareShare supports, as well as our partnership with Too Good to Go on 'use by' products which has produced such positive results and received great feedback from our customers and members."
Jamie Crummie, Too Good To Go co-founder, said: "We're delighted to be working with Central England Co-op on this fantastic new project. Our hope is that this installation will inspire some great conversations about the issue of food waste for our planet and how we can all do our bit to help address it, for Food Waste Action Week and beyond."
Central England Co-op has been working with Too Good To Go since last year at all of its over 260 food stores giving people the chance to buy surplus food and drink at a knockdown price to stop it from going to waste.
Customers and members with the Too Good To Go mobile app, which lists nearby businesses with unsold food, can find their local Central England Co-op store on the app and purchase a 'Magic Bag' priced at £4 which will contain at least £12 worth of food.