School Children 'Buzzing' about Bees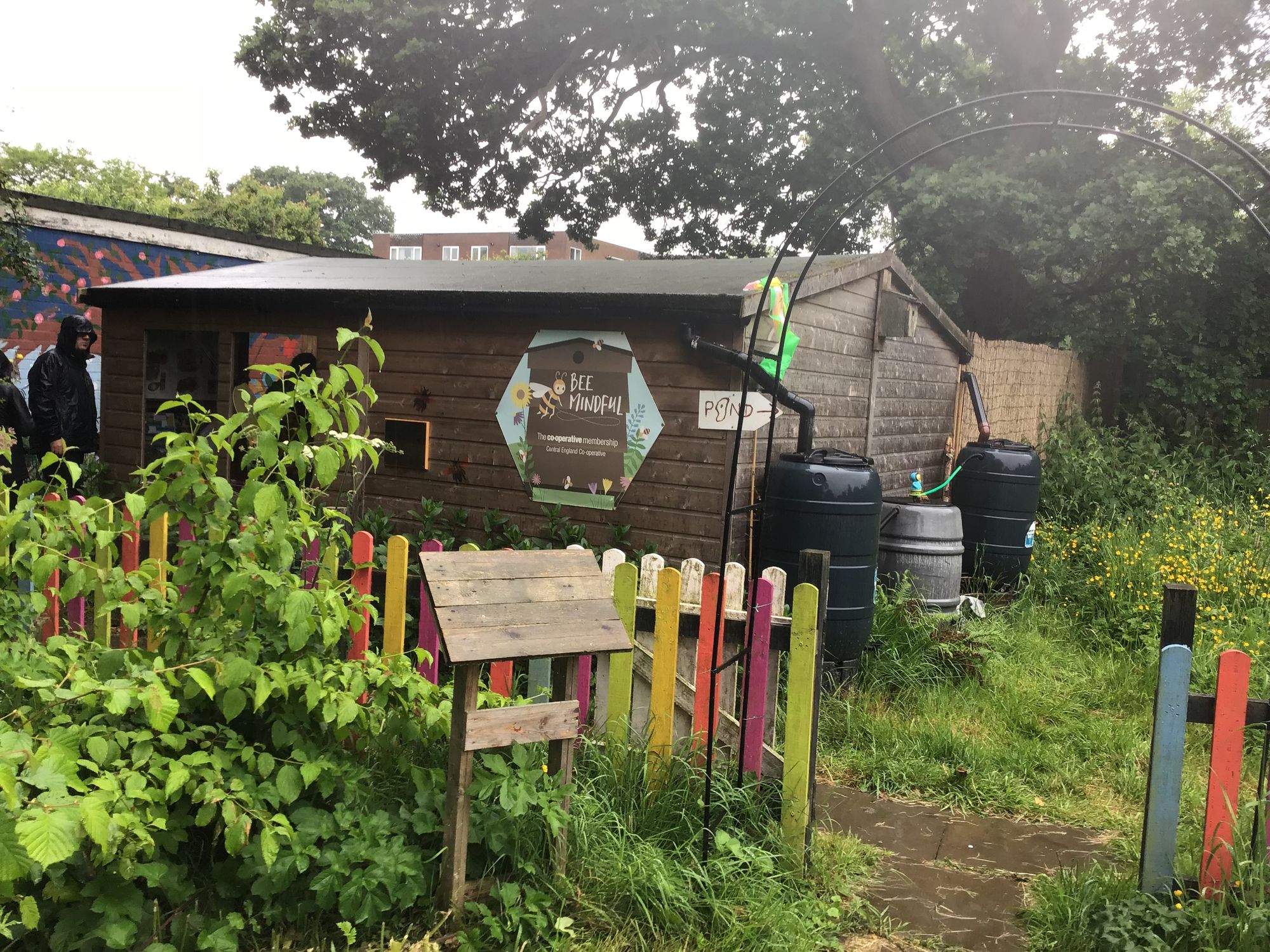 Today 30 year six pupils from a local Primary School in Kingstanding, Birmingham came to visit the Central England Co-operative Bee Education program in Northfield.
The Bee Education program is delivered by Jackie and her team from EcoBirmingham.  The beehives are located at Allens Cross Community Garden the the heart of Northfield.  The garden is a local charity inititaive to support local people in volunteering and learning new skills. just over three years ago the garden was an unused patch of land, now the space is vibrant with different gardening initiatives.
The session starts with the children colouring in their very own bee.  Then the group is split into two with one group visiting the hives and the other learning about how bees find their pollen and nectar within the garden.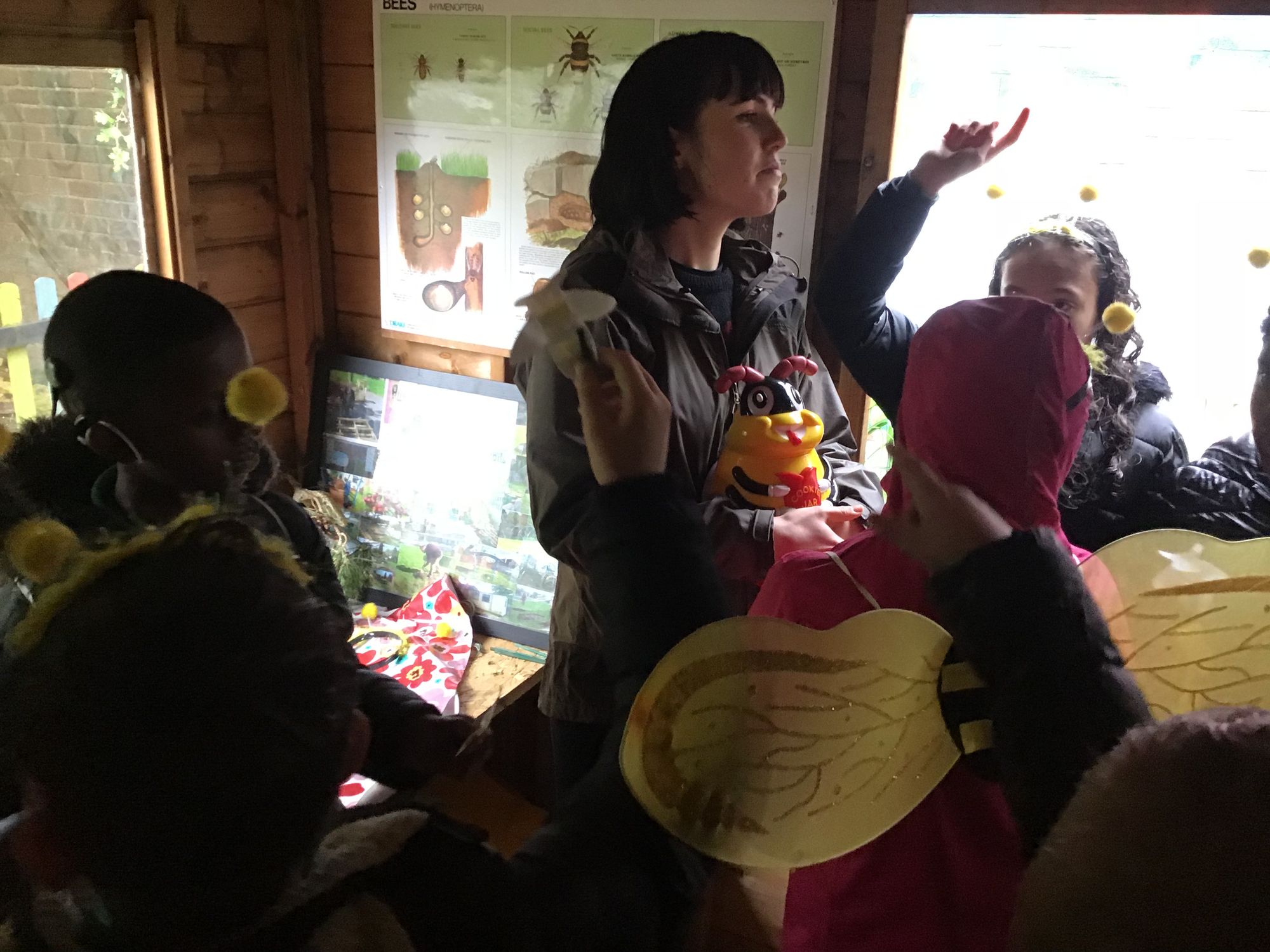 Our newest MCC Ambassador Chloe attended and supported the event and said 'I really enjoyed supporting the Bee Mindful education session this morning with Jackie and her team. It was great to see all the children been fully engaged with all the activities and participate. It was great to see how Central England Co-operative support the community gardens and the great work they do. I believe whatever Jackie doesn't know about bees isn't worth knowing – she was fab'
For more information on this and other work we complete with school and community organisations, please email member.community@centralengland.coop