Refugees and asylum seekers in Birmingham given a bike boost thanks to Co-op charity link-up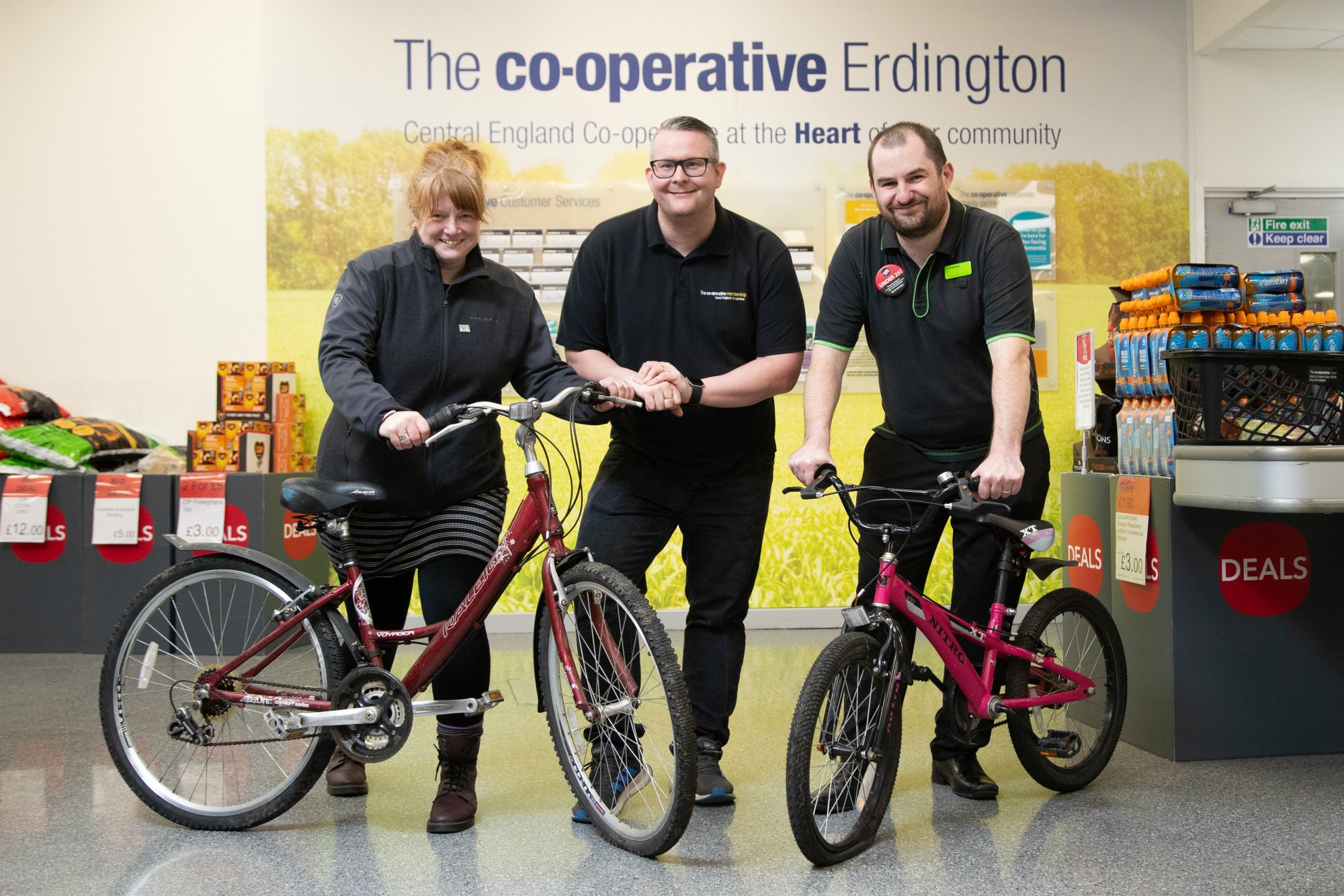 An Erdington supermarket has joined forces with a charity which fixes up second-hand bikes and donates them to refugees and asylum seekers to provide a vital mode of transport they otherwise could not afford.
The Central England Co-op Supermarket in High Street hosted a drop off point for the Bike Project on Saturday and the unwanted bikes will now be refurbished and donated to people across Birmingham.
The Bike Project is a national charity set up to support refugees and asylum seekers who having fled persecution and atrocity in their country of origin, often arrive in the UK with absolutely nothing.
A bike helps them access food banks, legal advice, healthcare, education and much more, while if they are lucky enough to receive official refugee status, a bike can help them find employment.
Since 2013, they have given away over 5,000 bikes to refugees from dozens of countries including Syria, Eritrea and Albania. The charity also runs an initiative called Bike Buddies, a cycling befriending project, as well as Pedal Power, teaching refugee women to cycle – sometimes for the first time in their life.
Central England Co-op's involvement with the project took place through its Western Membership and Community Council (MCC) with members on hand to help take donations in Erdington on Saturday.
James Knight, Member and Community Relations Officer at Central England Co-op, said: "We were delighted to link-up with the Bike Project and support their hugely worthwhile work which provides an absolute lifeline for refugees and asylum seekers across Birmingham.
"As a co-operative retailer we are always keen to support good causes and projects which bring real, tangible benefits to those who need a helping hand and the Bike Project is an excellent example of that.
"It was a pleasure to join the event on Saturday and donate a bicycle myself and I would like to thank all those Erdington residents who came along and generously donated to the project themselves."
Sarah Goss, West Midlands Operations Manager at the Bike Project, said: "The Bike Project were so pleased to team up with Central England Co-op for the donation of bikes on Saturday in their Erdington store.
"Thanks so much to everyone who came along for helping us spread the word about the project and for helping us get more refugees cycling. If you think you'd be interested in collecting bikes, please get in touch via info@thebikeproject.co.uk"
The Western Membership and Community Council is made up of Central England Co-op members who are passionate about their community and want to make a difference within it. Each council is given funding and support by the Society to organise activities and events.
People can find out more about the work of the MCC by visiting https://www.members.coop/
You can find out more about the Bike Project at www.thebikeproject.co.uk