Reflections on Malawi: Q&A
Former Central Co-op Society President, Jane Avery reflects on her recent visit to Malawi in April 2023 with a brief overview and Q&A.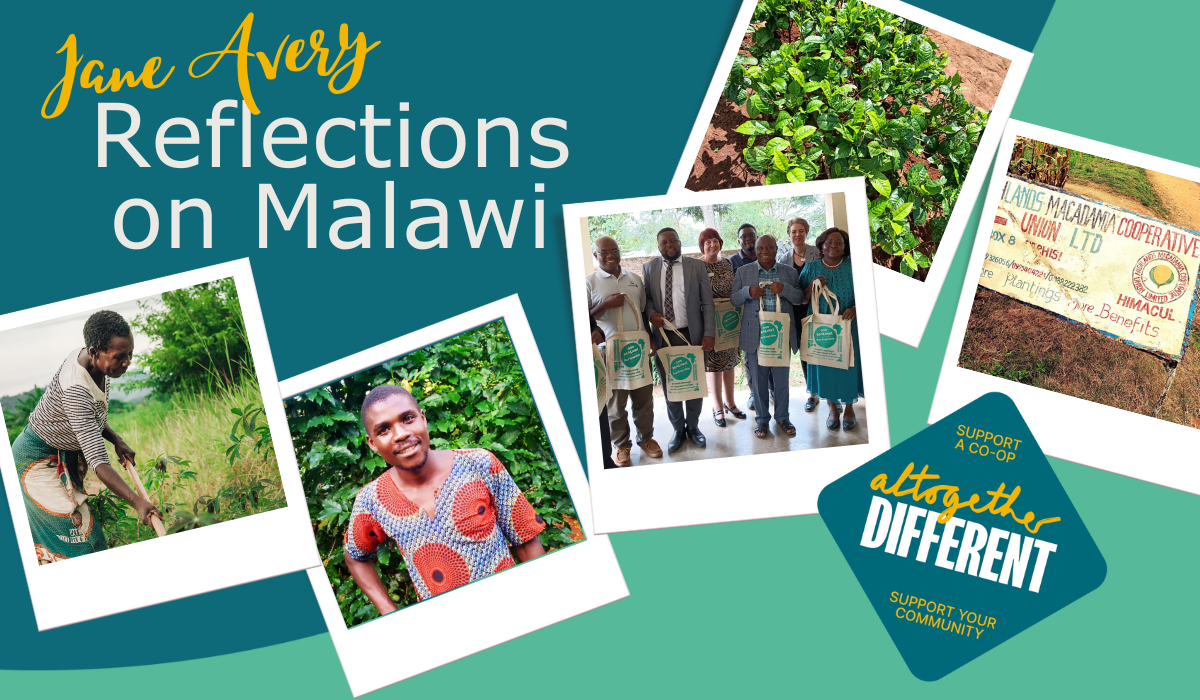 As part of this year's Co-op Fortnight, we're telling inspirational stories and sharing updates on how we are making a positive difference through co-operation.
This year in particular, you'll see stories from the Our Malawi Partnership initiative, which was launched last July, on the 100th International Day of Co-operatives, and is rooted in Co-op Principle 6 – co-operation among Co-operatives.
Former Central Co-op Society President, Jane Avery reflects on her recent visit to Malawi in April 2023.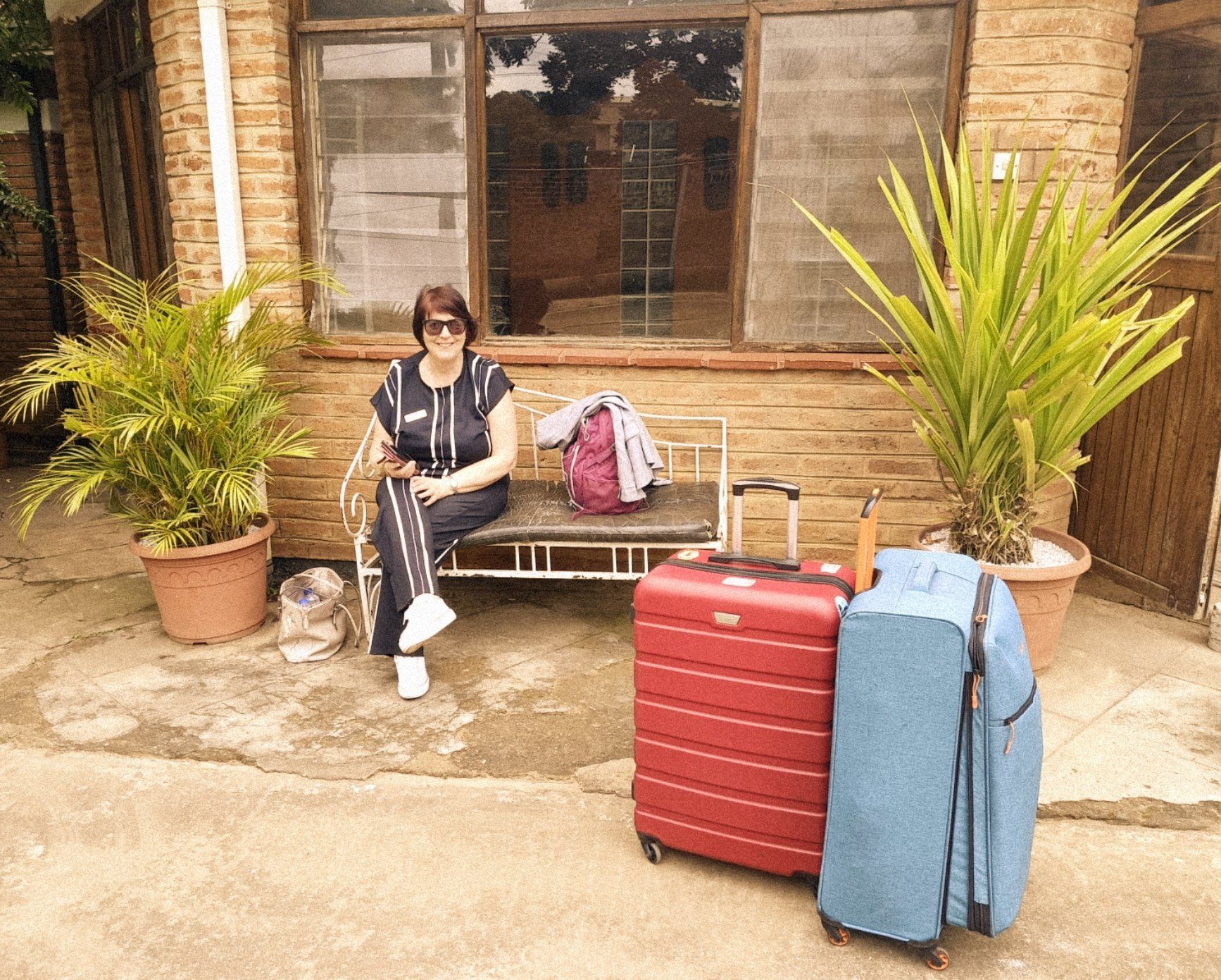 The opportunity to travel to Malawi was one that I will be forever grateful for.  It increased my understanding of supply chain issues, the developing world and the role we can play through trade and co-operation.  The Malawi Government has a vision that by 2063 Malawi will be a country of An inclusively Wealthy and self-reliant Nation.  If that doesn't chime with Co-operative Values, then I don't know what would.
The purpose of my visit: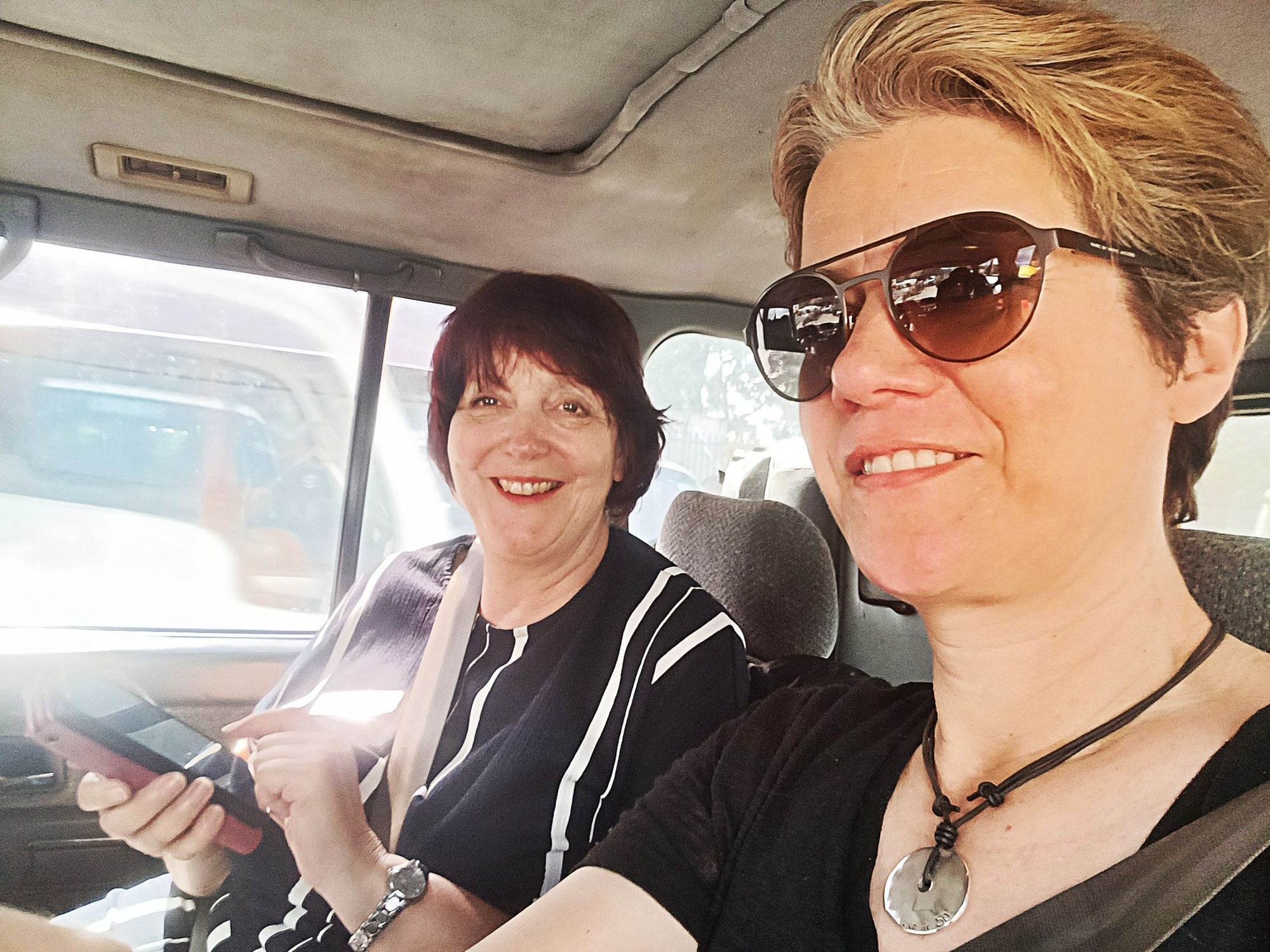 ● To travel with Sarah Alldred from the Co-operative College to visit the key co-operative unions across Tea, Coffee, Rice and Macadamia which the Our Malawi Partnership is supporting.
● To meet with the Malawian Government (Ministry of Trade).
● To meet with the Malawian National Planning Commission.
● To work with the MAFECO Team to develop deliverables for our second year.
● To develop annual reporting templates with our Malawi Project Manager
● To talk with MAFECO about Climate Action Co-op.
A few observations I wanted to share with you.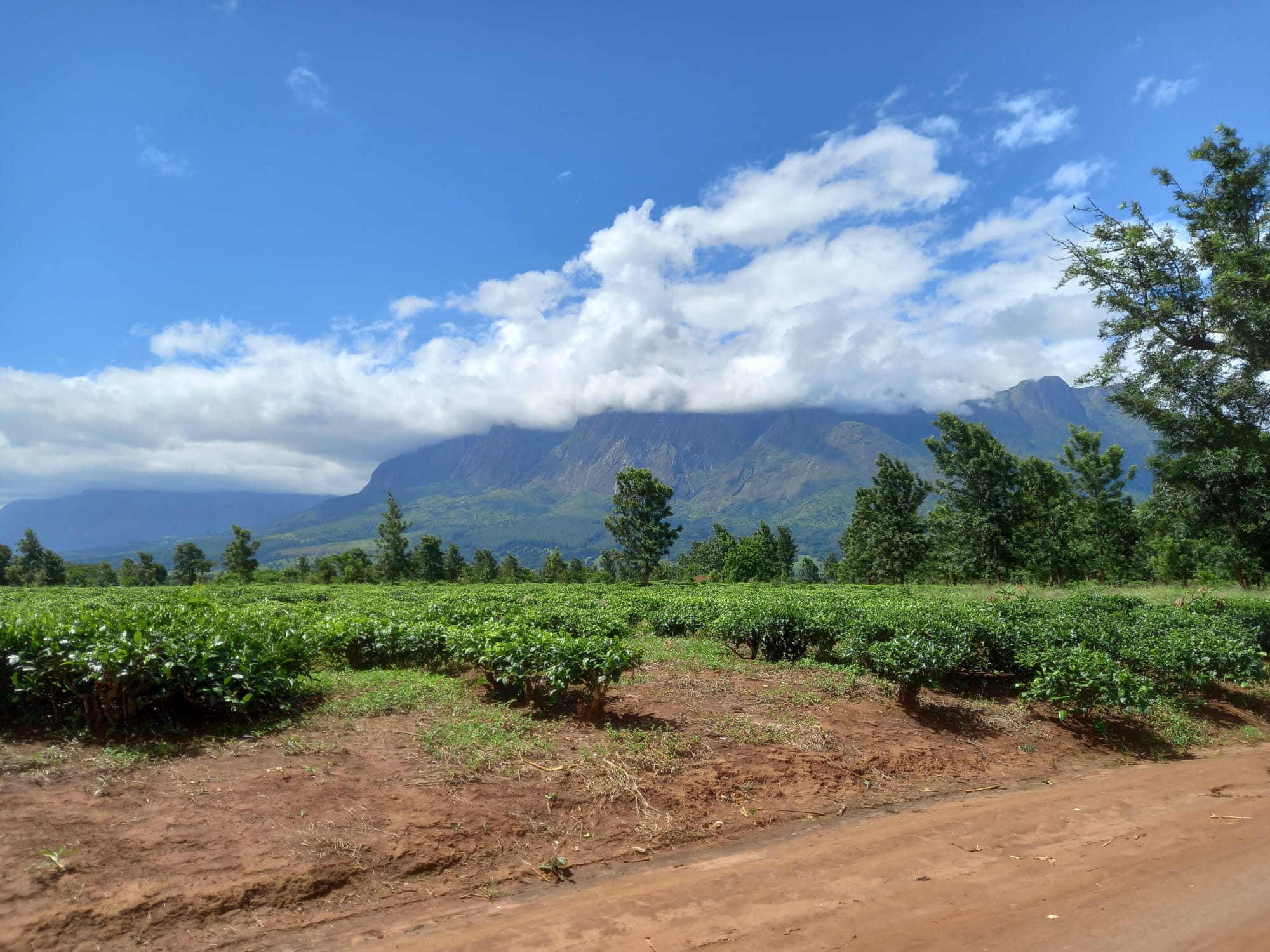 The vision for Malawi to be an inclusively wealthy nation, and self-reliant. Seems to me to be a blueprint for a co-operative nation.
• Co-ops are recognised and trusted by the Malawian Government to deliver and turbo-charge change for farmers in Malawi.

• Different Government departments do not necessarily talk to each other – meeting the Malawian High Commission after the visit was useful in that change could be encouraged to develop a coherent strategy (and properly funded).

• Climate change is having an impact on farmers and the people of Malawi.

• The produce is of top quality and all organic - not because of a trend, but because organic fertiliser is cheaper and available locally.

• Barriers to development include a lack of capital to finance large scale replanting of tea bushes.  

• Malawi Federation of Co-operatives plays a vital role in developing Co-ops, but, as in this country those that will benefit most from the development of Co-ops, cannot afford to pay for the support especially as the Co-ops get started.  Therefore, financial support for MAFECO is imperative to support the growth of the Co-operative sector.

• The exporting of produce from Malawi is not something I am familiar with, but there seems to be an opportunity to improve the process.  Organic honey, for example, could command a premium in the UK and hugely benefit the Coffee Co-op.  But volumes, packaging, labelling and transport etc. are all specialist areas that would need to be explored.
Q&A with Jane Avery.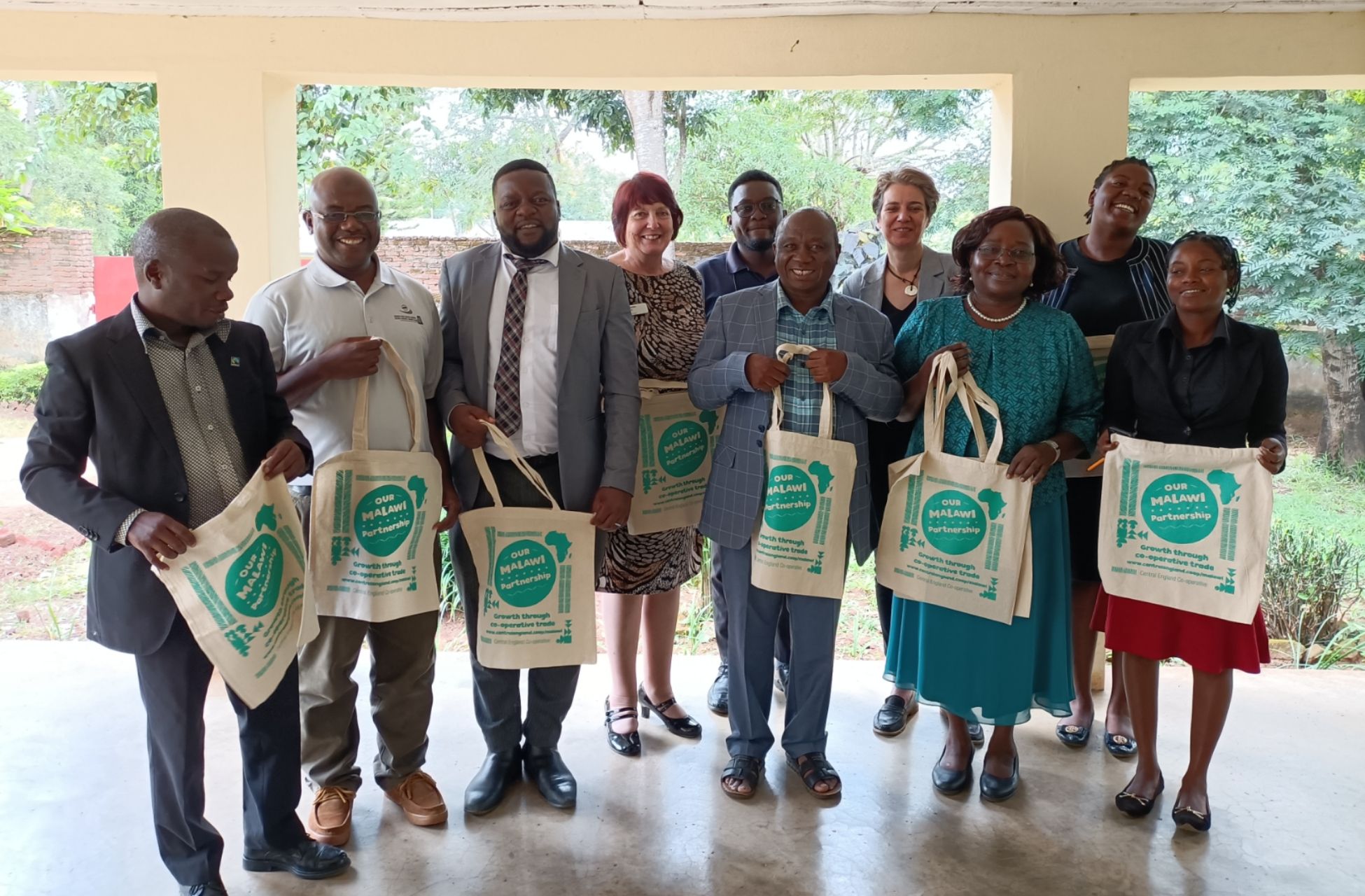 We asked Jane a few quick-fire questions to capture more of her experience of Malawi.
How has the visit made you feel about Our Malawi Partnership?
Positive.  This is Co-operation in action and change is visible and quantifiable.
What would you like to say to Central Co-op Members and customers?
The benefits of the partnership are reciprocal.  By getting quality products into our stores, we are giving our Members and customers choice, and by telling the stories of the farmers we are making that choice about quality, price AND ethical values.
How will choosing Our Malawi Partnership products make a difference long-term?
With investment, the price of goods from Malawi can become more competitive as their yields or production methods become more efficient.  The usual price for cheap food is usually paid by the farmer or worker, but if a co-operative solution can be found to the exporting (i.e. the middleman is a co-operative middleman) then profits can be shared.
What would you like to say to the smallholder farmers and producers in Malawi?
We have a lot to learn from you!  Avoid the mistakes of industrialisation with its over-reliance on plastic. Co-operatives will look after you as members, so stay loyal to your co-operative.
Your shopping choices make a difference - buying products from the Our Malawi Partnership range, available in all Central Co-op stores, supports farmers' futures.