Pride in Derbyshire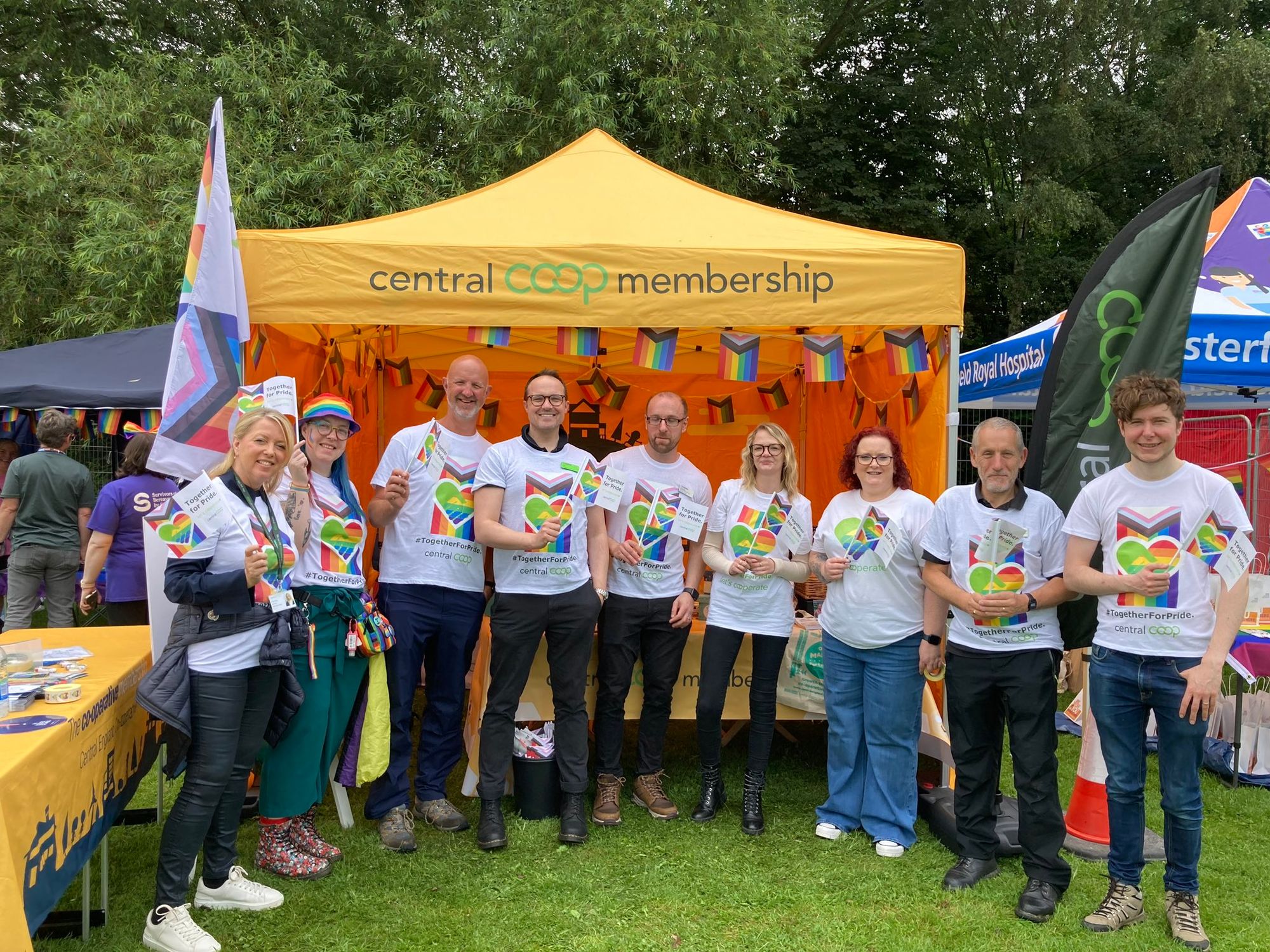 Along with colleagues from retail and funeral, as well as the Northern Membership & Community Council members, we attended the recently held Chesterfield and Belper Pride Festivals.
Chesterfield being very successful with more than 5,000 attending.  As well as stall holders, there was a new Kidz Zone with arts and crafts and story telling. Chesterfield has become one of the country's favourite LGBTQ Pride events. The entertainment and live music are just brilliant and everyone enjoys taking part.  
Belper, despite the weather, which was very heavy at times, we managed to set up inside the Belper Co-op Store and offer tastings and give people a dry place to go.  We joined the March which was a great show of solidarity and support .  
The aim of the events is to be inclusive, diverse, sustainable and accessible.  It was great to be part of these inclusive events celebrating the rich and wonderful diversity of everyone whatever their sexuality or gender identity.  It was also great to see that BSL signing which was a major part of the day.
The events are always full of colour and smiles and we saw a number of people who came over to talk about Central Co-op and write about their positive quotes to share with others.  Co-operatives have their shared values of being equal and equitable and it was a pleasure to attend both the the Chesterfield and Pride events.   Thanks to everyone who helped on the day as without the support these events would not be possible.  by Tanya Noon.