Twinkle-toed members dance the afternoon away to celebrate Fairtrade Fortnight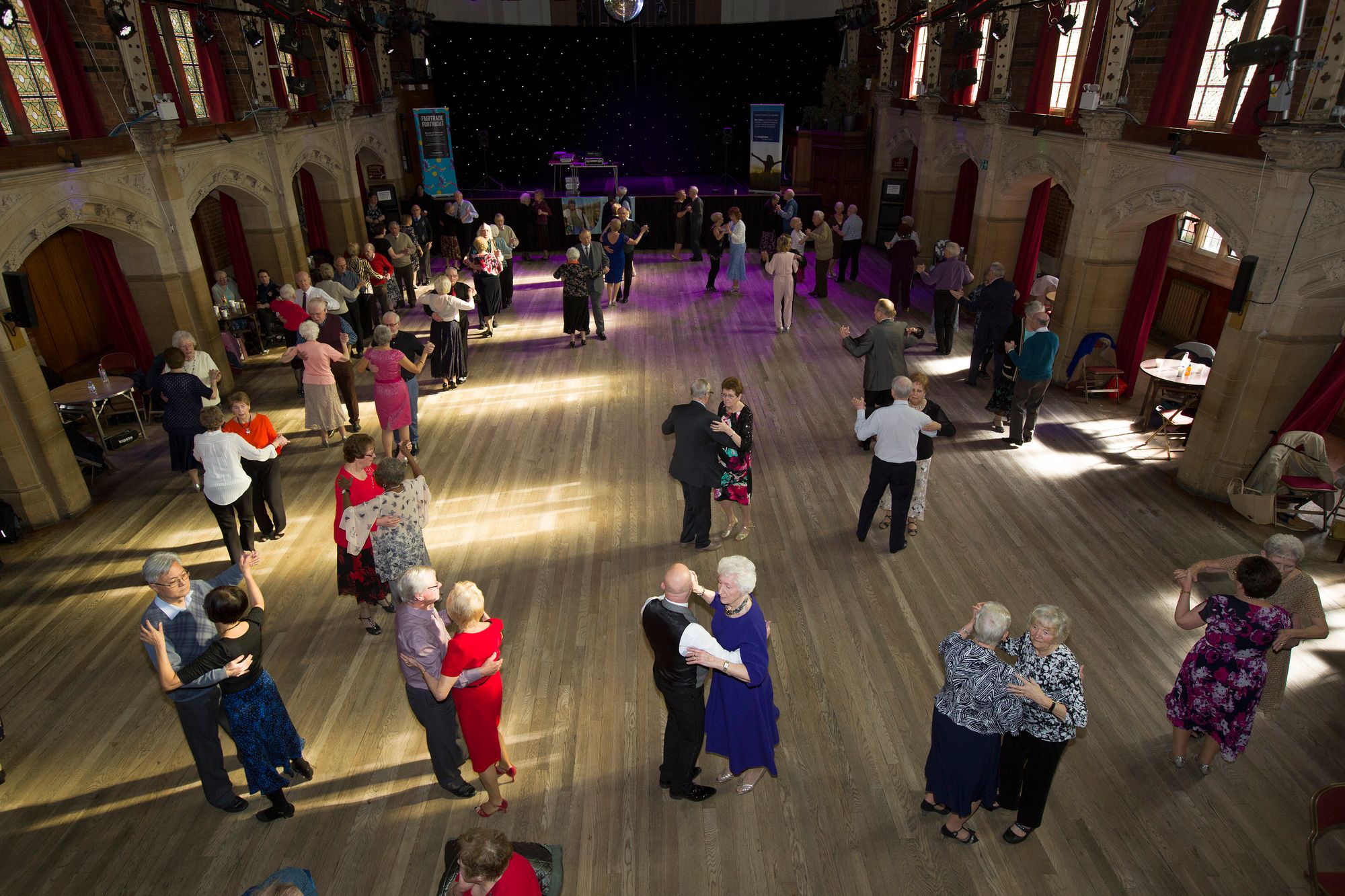 Central England Co-op members put their dancing shoes on to take part in a special event to help mark Fairtrade Fortnight at Burton Town Hall.
Over 100 people attended the Fairtrade Tea Dance on Wednesday (February 26) and were treated to a fun-packed afternoon of dancing, as well as enjoying the opportunity to sample some delicious Fairtrade products.
The event was held to celebrate the annual campaign aimed at raising awareness of ethical trading practices and was jointly organised by the Southern, Northern and Western Membership and Community Councils (MCCs) at the Society.
James Knight, Member and Community Relations Officer at Central England Co-op, said: "As a co-operative retailer we are deeply passionate about ethical trading and our communities so being able to host a Fairtrade Tea Dance during Fairtrade Fortnight is a great opportunity to raise awareness of this vital campaign while also providing our valued Members with a really enjoyable time.
"The Fairtrade products showcased at the event proved very popular with our members and highlighted the great range and quality of ethically sourced food and drink available in our food stores. It was also great to hold a raffle of Fairtrade products to raise funds for our corporate charity partner Dementia UK."
Fairtrade Fortnight takes place until 8 March and is seeing thousands of individuals, companies and groups across the UK come together to celebrate the people who grow our food, people who live in some of the poorest countries in the world and who are often exploited and badly paid.
More details about Fairtrade Fortnight can be found by visiting www.centralengland.coop/fairtrade
The Southern, Northern and Western Membership and Community Councils are made up of Co-op Members who are passionate about their community and want to make a difference within it. Each council is given funding and support by the Society to organise activities and events.
People can find out more about the work of the MCC by visiting https://www.members.coop/