Members enjoyed their Heritage Day in Ludlow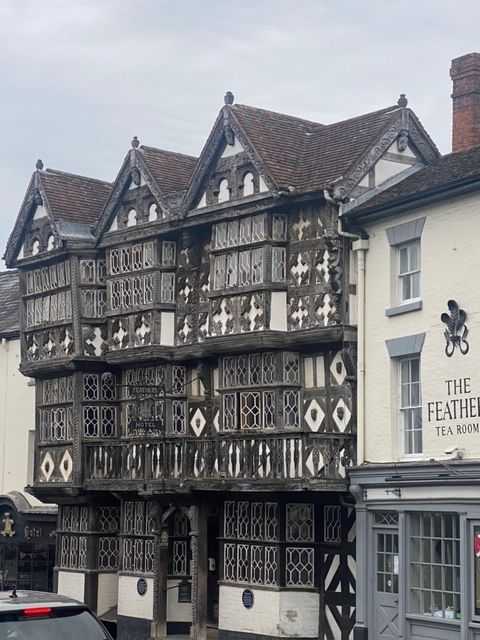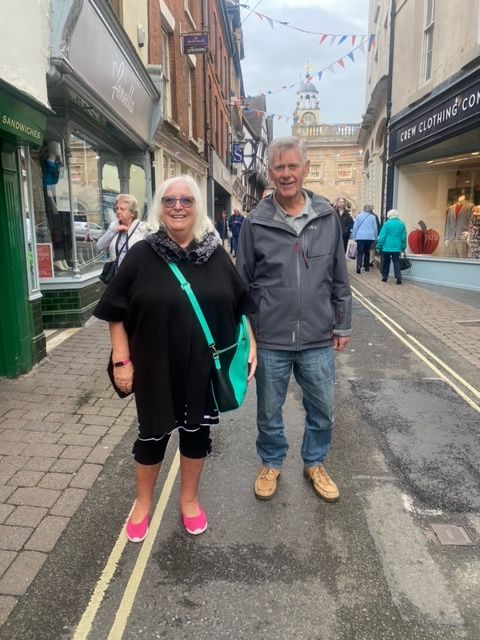 Blog written by Elaine Dean, President on behalf of the Northern Membership & Community Council.
It was rather dull but fairly warm when Derby members set off for their Heritage Visit to Ludlow. We had a full coach and everyone was in good spirits.
We went via Bridgenorth and after there it seemed to be largely country roads with passing places which was quite fun on a coach especially when another coach came the other way.
We arrived in Ludlow mid morning to find a wonderful market underway in the main square with lots of local foods – Shropshire being very much an agricultural county. There were also lots of small delicatessen shops and many independent shops, one of which, Bodenhams, a clothing retailer, has been trading from a 600-year-old timbered building since 1860 and is one of the oldest stores in Britain.
There are 500 listed buildings in Ludlow and most of these are half timbered medieval and Tudor style constructions.
Not only those but Ludlow Castle was an important border fortification along the Welsh Marches, and one of the largest in the Norman/English ring of castles surrounding Wales. It played a significant role in local, regional and national conflicts such as the Owain Glyndŵr rebellion, the Wars of the Roses and the English Civil War.
Our members all went their own way and myself and MCC member Paul Robinson had a good walk around too. There was just so much to see. Some members went to St Lawrence's church on the hill where A E Housman's ashes are interred in the churchyard – he who wrote 'A Shropshire Lad' which was prominent in all the bookshops. Other members went off to explore the castle while others went looking for listed buildings, to see the central Buttercross or just to browse around the many quirky shops.
We were very lucky with the weather – it stayed fine all day and only started to rain when we were on the coach back to Derby.
Everyone agreed Ludlow is a delightful place to visit and their final Heritage visit of the year had been very successful.