Members enjoying their visit to Buxton and a stop off to see the Bakewell store.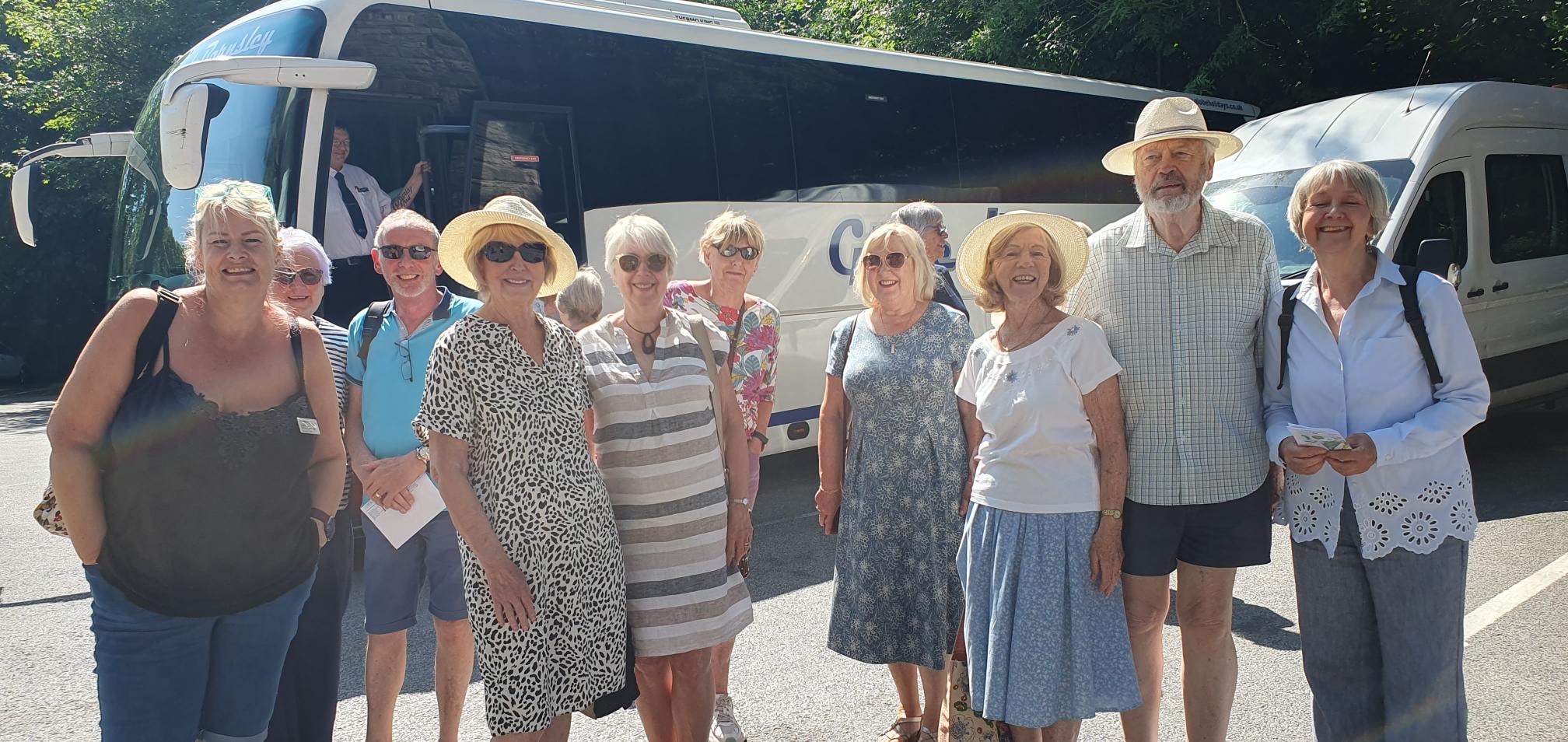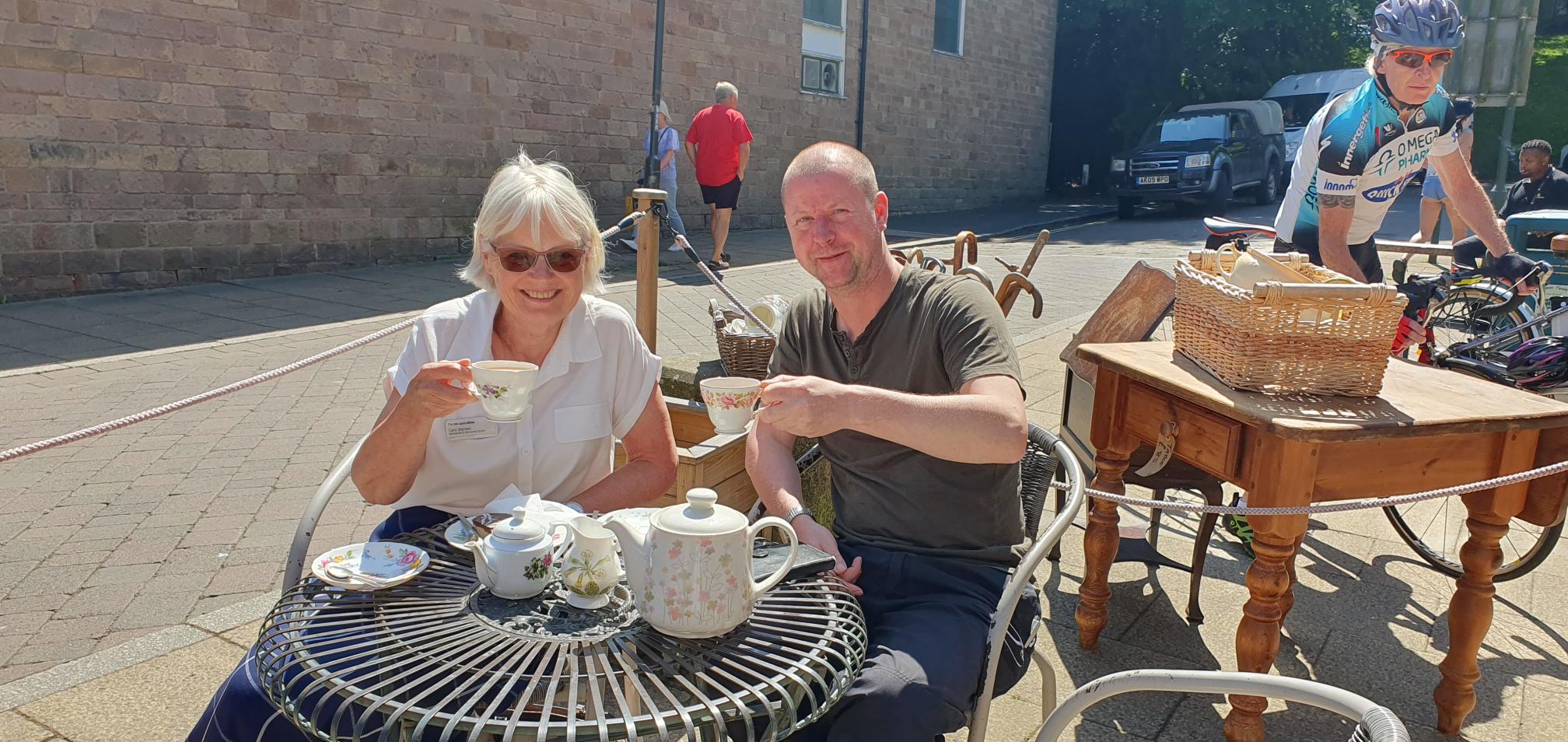 Blog by Carol Warham, MCC member.
On a beautiful sunny day, June 14th, forty seven of us, including council members Carol, Dawn and Claire, set off from New Mill and Shepley, on a Co-op Heritage Visit to Buxton and Bakewell. The coach driver took us on the scenic routes through the lovely Derbyshire countryside. Once at Buxton it was great to find Neil from Barnby Dunn, waiting to meet us. He kindly gave me a conducted tour of the town he knows well.
Buxton is a stunning place to visit with plenty to see and do including The Pump Room,  the Opera House, the gorgeous Pavilion Gardens, or try some of the water at St. Anne's Well. Everyone seemed to thoroughly enjoy wandering through the town, or sitting in the gardens or cafes watching people wander by.
Bakewell did not fail to be its lovely self. We were delighted to be treated to complimentary teas and coffees at the cafe in the Bakewell Co-op store. It made us all quite jealous, that we would like a large store with a cafe one day, in our area!
After that there was time to sit or stroll by the beautiful riverside, wander around the shops, or choose to try a Bakewell Tart or a Bakewell Pudding. I can never remember what the difference is!
All too soon it was time to return to the coach. Everyone was prompt as always. Again the driver took a different scenic route through the gorgeous countryside.