MCC & Store support Quorn Festival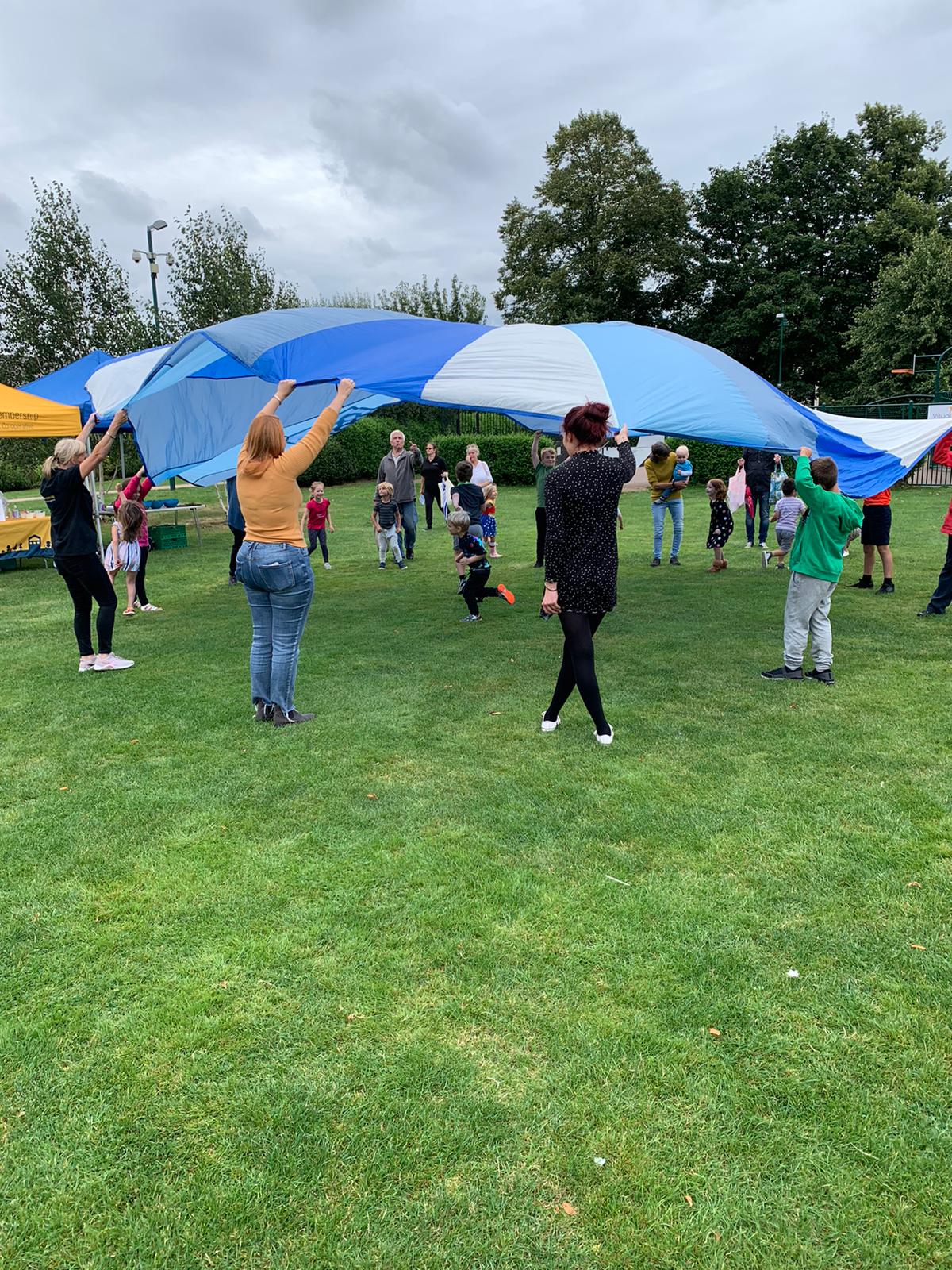 On Saturday 21st August 2021, the Southern Membership & Community Council joined colleagues from our Quorn Store for the Annual Village Festival which was held at the local park.  There was lots of activity to draw in the crowds, from free fruit kebabs and chocolate tastings, to hampers and face masks, to raise funds for Dementia UK.  We were grateful to our Board Director, Maria Lee, who did an amazing job washing all of the fruit before coming down to join us on the park.
We also took along the Parachute Game, which soon had children running from all directions to join in.
The weather wasn't ideal, but it was great to see so many villagers come along and support the event.