MCC Christmas Quiz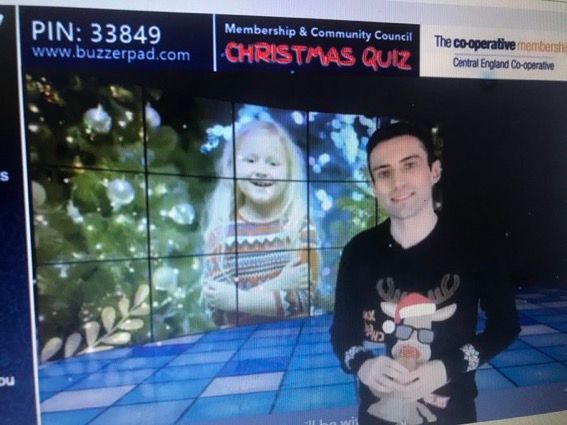 Our Membership & Community Councils have not been able to get out and about in the usual way this year and also missed their annual learning events, where they usually get the chance to meet up with members across all four regions.  So instead the Southern MCC hosted a quiz evening which was put together by the very talented Whetstone Drama Group, who are based in Leicester, and receive a grant from the Council to support their activities.  The quiz evening was extended to our Board of Directors too and we were pleased that some of them were able to join us.
The quiz rounds included general knowledge, a Co-op round with members having to guess how many mince pies and prosecco the Society sold last Christmas etc., and a guess the Christmas song and Christmas film round which was filmed and acted out and filmed by some of the very talented members of the drama group.
Everyone enjoyed the evening and it was a great way to showcase one of our member groups.  Our sincere thanks and appreciation to the Whetstone Drama Group for bringing us all some Christmas cheer.