Lichfield retailer celebrates double nomination at the grocery sector's version of the Oscars
Central England Co-op are double finalists at the Grocer Gold Awards.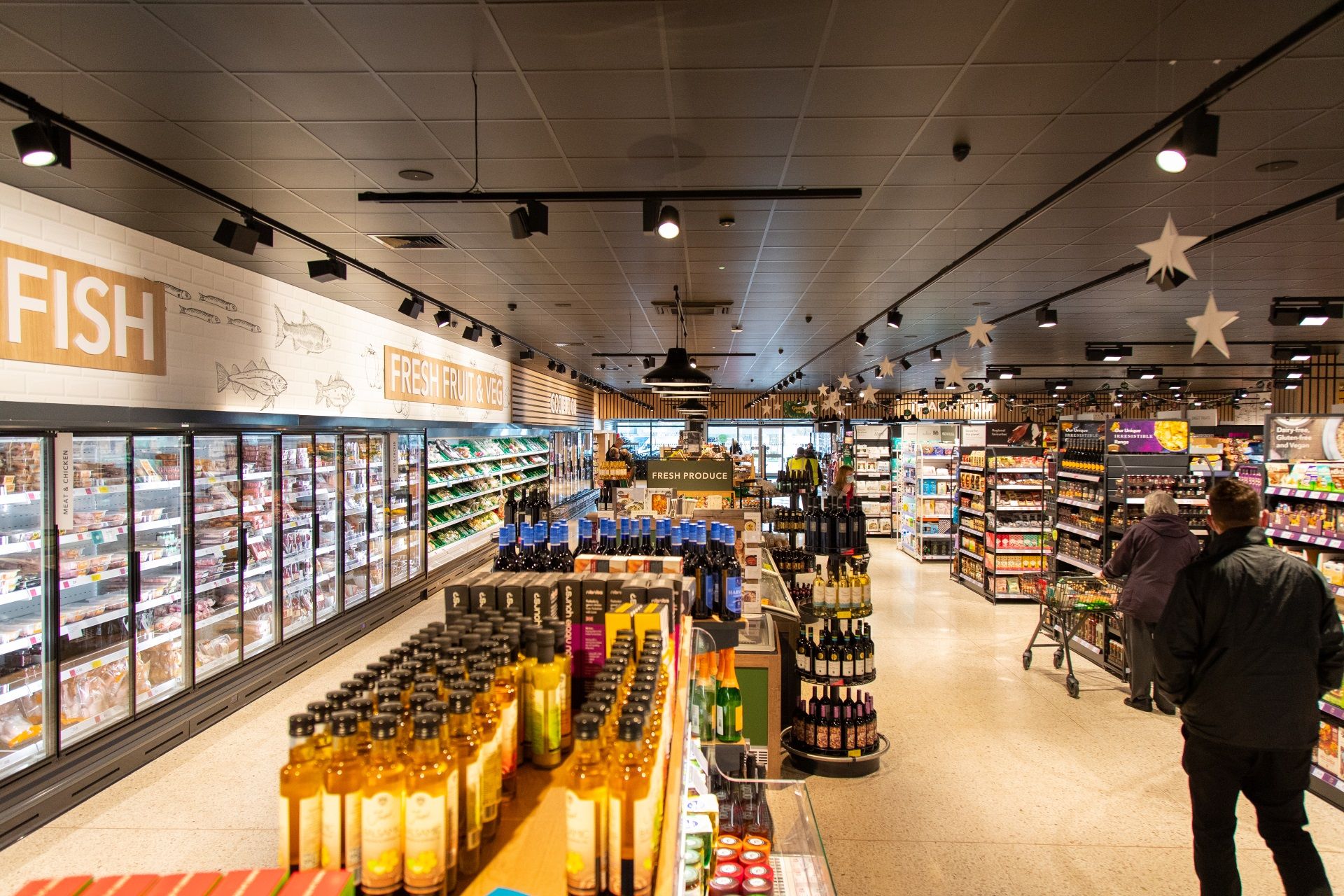 Lichfield-based Central England Co-op has been shortlisted in two categories at the grocery sector's most high-profile awards night – including one nod for its flagship £3 million Boley Park food store.
The Society has been named a finalist in two categories at the 2021 Grocer Gold Awards, the blue riband event to recognise achievement in the grocery sector.
The project to transform its Boley Park store in Lichfield, which reopened last year, has been shortlisted in the Consumer Initiative of the Year category, while its campaign to highlight the issue of retail violence and call for a change in the law to protect shopworkers has been shortlisted for the Business Initiative of the Year.
Jamie Joyce, Store Manager at Boley Park, said: "All of the team at Boley Park are so proud of our new store and the reaction we have had from our customers and members has been overwhelmingly positive since we opened last November.
"We are continuing to evolve the development with new features and additions such as the Insomnia Coffee Shop which opened in April to further enhance what we can offer our community.
"To see the project recognised at such a prestigious awards ceremony is a real boost for the team and reward for all the hard work that went into bringing it to life."
The award-nominated Boley Park store has a range of exciting new features debuted by the retailer for the first time ever in its business
This includes a special zero waste refill station that allows shoppers to only buy what they need and cut down on food packaging and waste, and eco-friendly fridges that reduce carbon footprint by 60%.
The major project has also seen a brand-new petrol station opened on the site as well as a redesigned car park including wider spaces, better traffic flow and improved lighting and walkways, new trees and planters, a new car wash, electric charging points for cars and a bike repair station.
Meanwhile Central England Co-op's anti-violence campaign – nominated for the Business Initiative of the Year – has seen the retailer look to tackle an increase in violent incidents in its food stores to push the issue to the front of the agenda and help protect its colleagues.
It has proactively highlighted incidents, introduced a range of new safety measures and lobbied the Government to do more to protect retail colleagues and provide a greater deterrent to would-be criminals.
The winners of the awards will be announced at a glittering ceremony on Tuesday 5 October at the Guildhall in London.