Leicester Co-op stores join forces to boost three good causes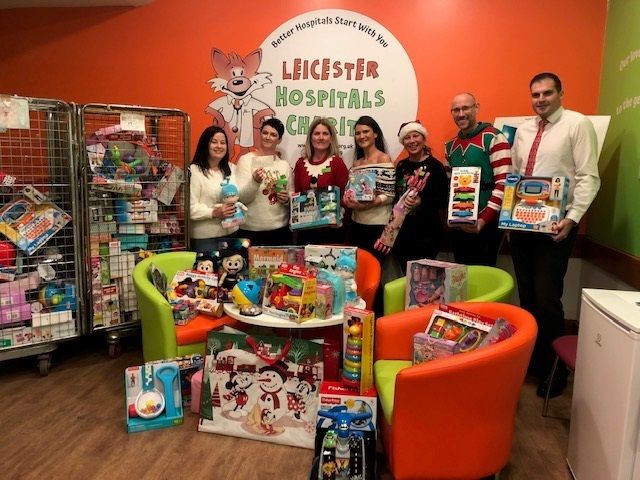 Colleagues from across Leicester have spent the past 12 months putting on a wide range of community events to raise thousands of pounds for a trio of great good causes.
Workers from stores in the area have undertaken everything from car boots, cake sales, fun days and even a charity Christmas night featuring a visit from Santa to boost the coffers of the Leicester Hospital Charity Trust, Dementia UK and the Sian Green Foundation.
Some of the events that took place during 2019 included hosting stalls at the Leicester Riverside Festival, a sponsored silence at a store and also the collection of toys based on a wish-list provided by Leicester Royal Infirmary Children's Ward.
Maggie Smith, Groby Village Co-op store manager, is one of the core group involved with organising the events across the year.
She said: "Our charity fund-raising has been taken to another level this year and we pride ourselves in making a difference in the local communities.
"This year we have taken part in more local community events than ever before and, as a result, our teams have been able to able to build better relationships with our local communities and raise more money for Dementia UK, Leicester Hospital Charity Trust and the Sian Green Foundation.
"A massive thank you and well done to all of our charity organisers Michelle Smith, Abby White, Sally Smith, Elaine Rowley and Rich Clarke for making this possible and everyone else who has helped us make a major difference for three great causes."
This great community works comes as Central England Co-op celebrates the fact that its first-ever Christmas Toybox Appeal saw customers and members donate over 12,000 presents during the month of November. These gifts were then collected in and handed out to a range of good causes including Rainbows Hospice and Hinckley Food Bank.