Investment of almost £87,000 by brings a brand-new look to Northamptonshire food store
The Central England Co-op in Moulton has been transformed.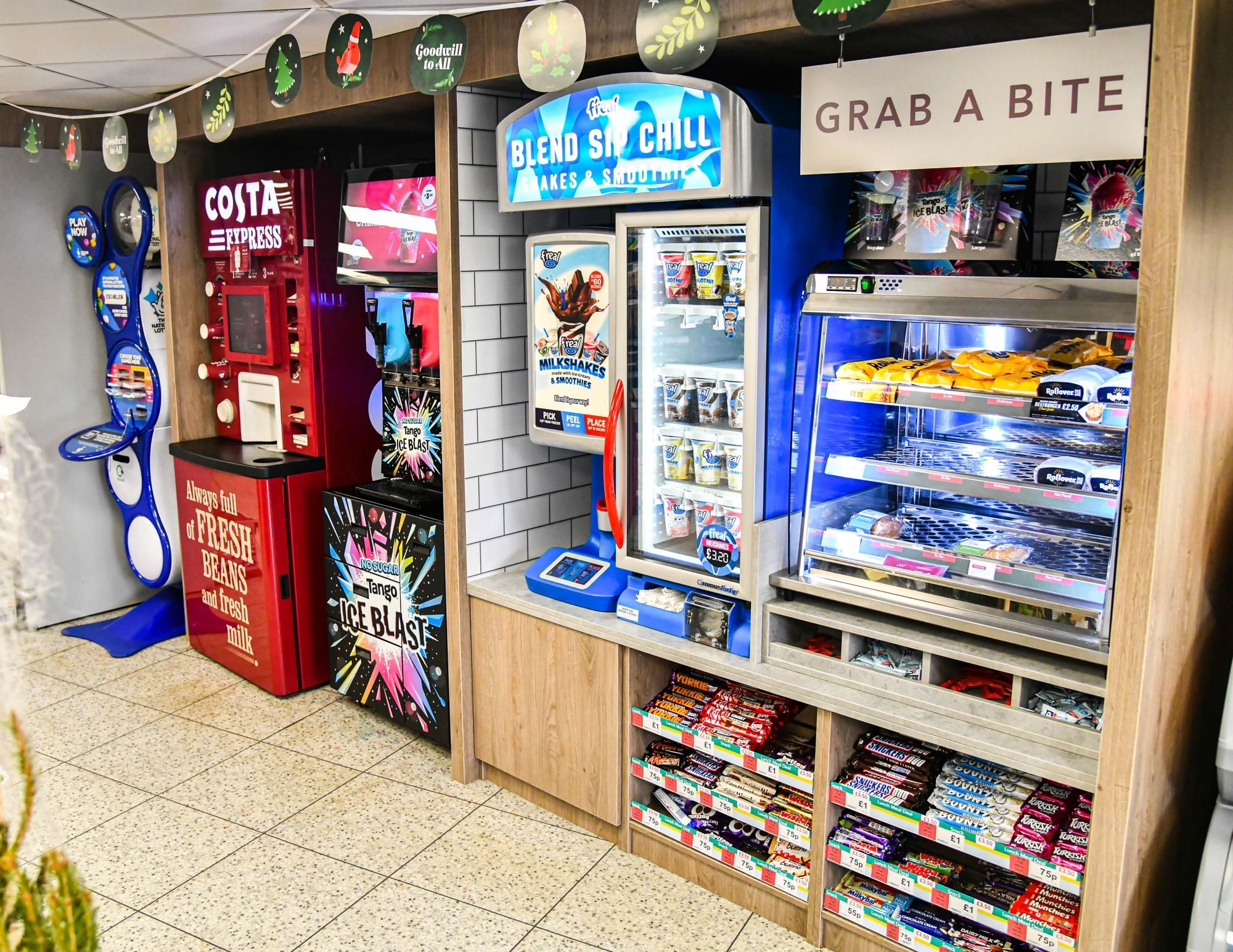 A Central England Co-op shop in the Northamptonshire village of Moulton has been transformed with an investment of almost £87,000 giving a boost to the local community.
The food store in Stocks Hill, Moulton has received a makeover to give it a lighter, fresher feel and includes some exciting new features and ranges for locals to enjoy.
This follows other notable investments in the area in recent months, with almost £250,000 spent on transformations of stores across Kettering alone.
The community food store in Moulton has been undergoing the makeover in recent weeks with changes including:
· New product ranges to suit shoppers' tastes
· Fantastic new food to go section with features such as brand-new Tango Ice Blast, Rollover Hot Dog and F'real Milkshake machines
· New self-checkout tills
· Refreshed signage and decoration inside
Store Manager Ryan Jordan said: "It's very nice to see this investment in the store which has really brightened it up and given it a much fresher and more modern feel. The colleagues absolutely love it and it's a big boost after a really tough 18 months.
"The feedback from our customers and members has been really positive – they have commented on how much more spacious it feels and they are happy with the new ranges and products we are now able to offer.
"I would like to thank our local community here for their continued support and for their patience while we brought our new look store to life, and I hope they agree with us that it's been worth it."
The Stocks Hill Food Store is open every day 7am-10pm. The store has a wide range of products from everyday necessities to something a little more special and also offers a lifesaving defibrillator, cash machine, Lottery, Collect Plus/Paypoint, an instore bakery and a customer car park, while it also now offers a home delivery service with shopping delivered via an eco-friendly electric van and click and collect.