I'M ME - an evening of inclusivity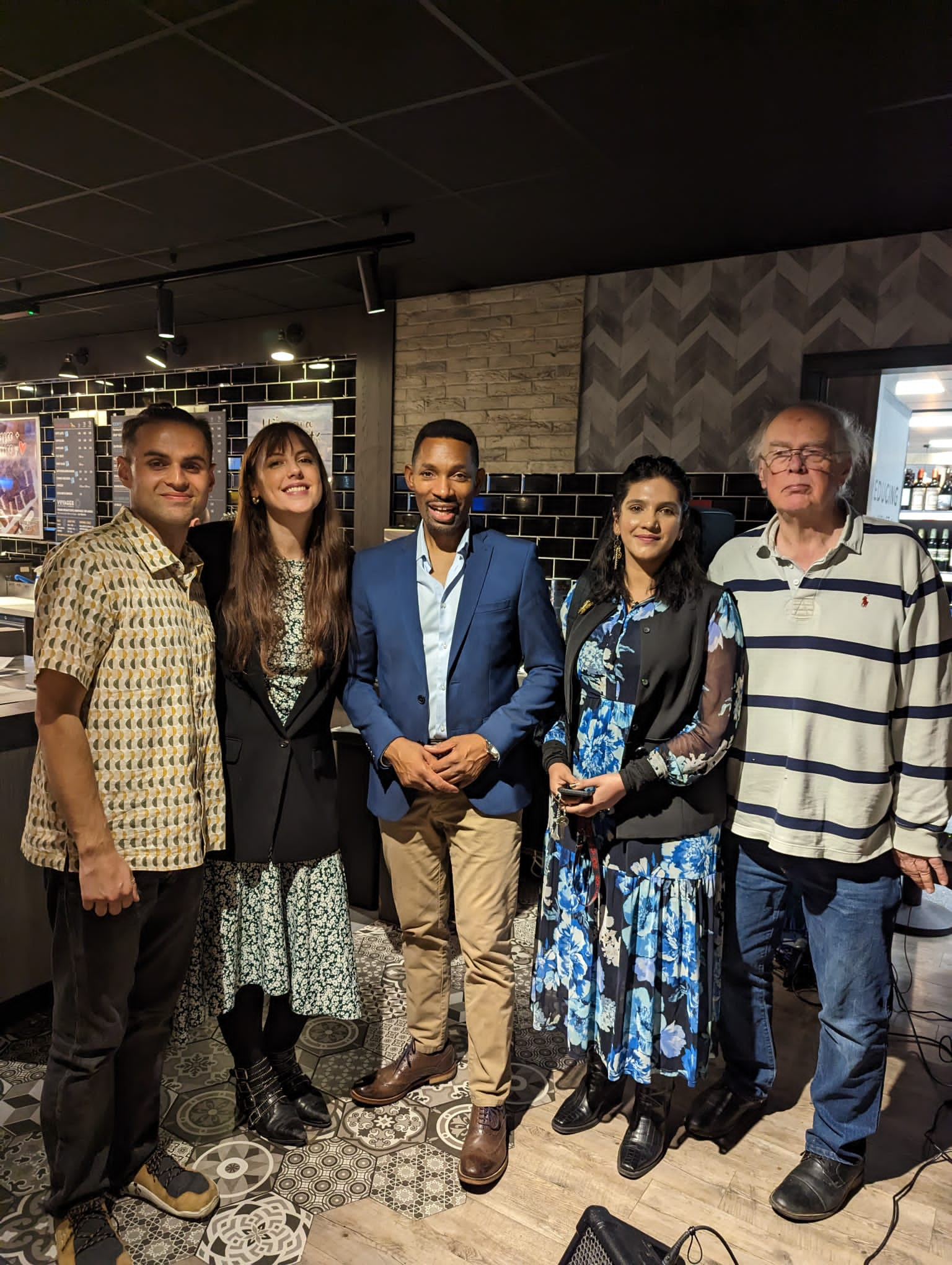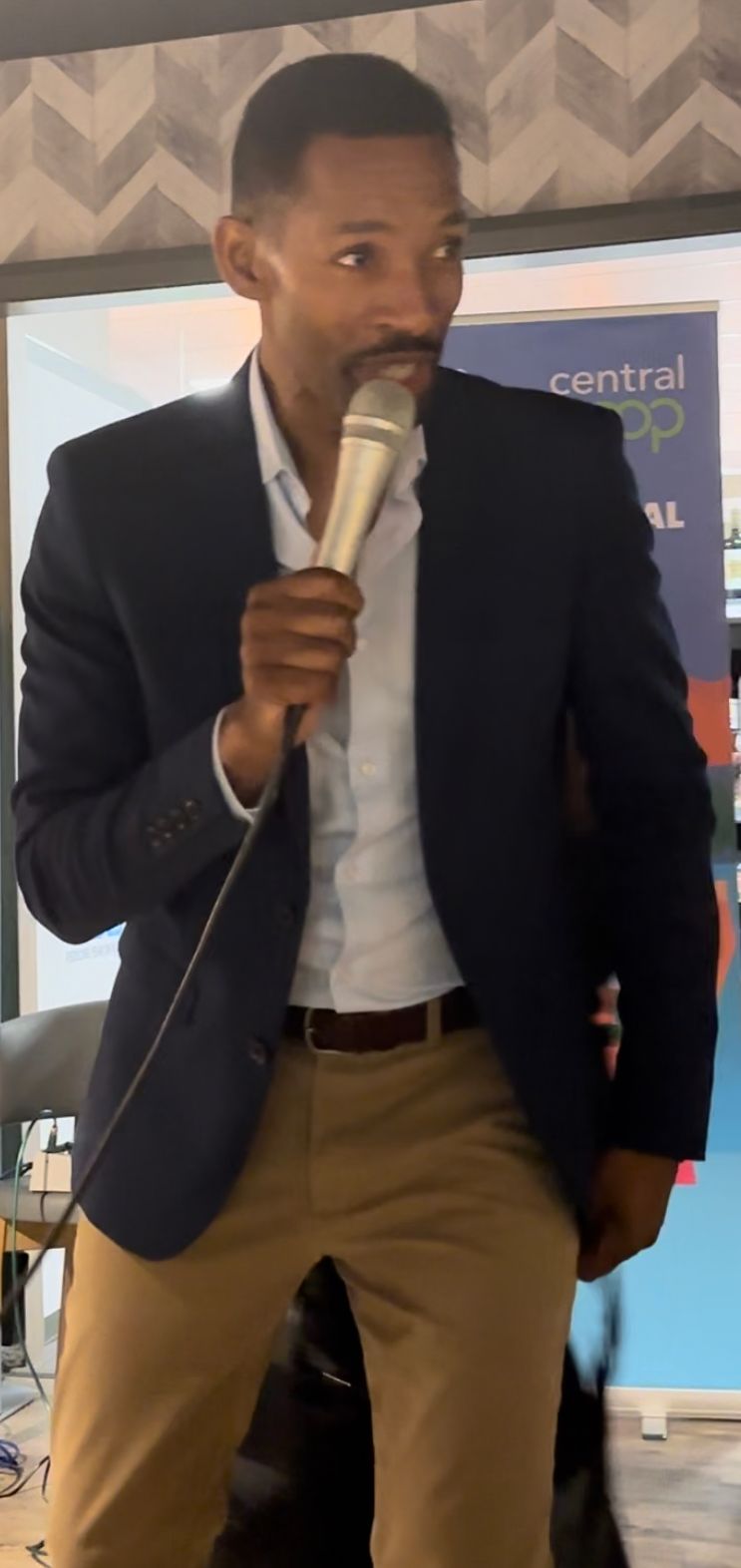 I'm Me; an inspirational evening held by Central Co-op in Littleover where members spoke and sang their stories in a variety of ways. Poetry and the written word were great to hear, and some of the styles of singing were diverse and beautiful to listen to.
Members were most appreciative of an interesting and different event, and thoroughly enjoyed coming together out of the cold April night into a warm and welcoming space.
Central Board President, Jane Avery and Vice-President, Tanya Noon, wanted an event to highlight the work of the business around diversity, inclusivity and policies to address these issues.
Special thanks to the Northern Membership & Community Council members who helped with the organisation and supported the evening with sorting drinks, food and being the wonderful stars that they are.  
Our guest Des Coleman, (actor, singer, performer) acted as compere and also gave his inspiring story of how he had overcome many barriers especially around class, his career and health issues.  He inspired people in the room to get up and give their stories.  We were also privileged to hear him sing and give a great performance and his talent of interacting with the audience.  A true professional.
We started the evening with Rebecca (Bex) Johnstone, a truly inspiring music therapist starting the evening with a beautiful song and to set the scene.  Such a beautiful and powerful voice.  She also used the piano in the Insomnia Café to perform a sing along.  You can hear her beautiful voice and story telling on this link
https://m.soundcloud.com/fawn_music?fbclid=PAAaZ5l_k608Mzh2Vgb1LeooQyctJ9lErHGeaKj_DzPZ0EkkeRZ9qetG68Epg
We were then very fortunate to listen to Rubaya a sufi singer.  Again her story telling and music was a great theory of those in the room.  Her voice was so inspiring and uplifting that you could see in people's faces the joy and appreciation of such a talent.
Our first speaker was Kiran Bhogal, a Senior Funeral Operations Manager of Central Co-op, who gave a history of how 'a girl from Birmingham' had overcome barriers and that she wanted to be an embalmer, which was not her family's choice of career. However, they are so proud of what she has now achieved.  She took time out during Vaisakhi (Sikh New Year), which we were truly grateful for.
Other singers and story tellers including Oscar, studying music therapy and diagnosed with MS.  Roger who gave a poem of memories from his university life and his barriers along with a song. We also had Ruby perform as a stand up and a the Deputy Secretary of Central Co-op, Adam Barker – another greater performance.
Thanks to everyone who contributed and made the evening such a success.  Tanya Noon said she was so honoured to be in the presence of so many talented people and that this was about being Inclusive and hearing everyone's stories and bringing the community together to enjoy a thoroughly entertaining evening.