March 1, 2021
Hygiene Bank Boost at Market Harborough Store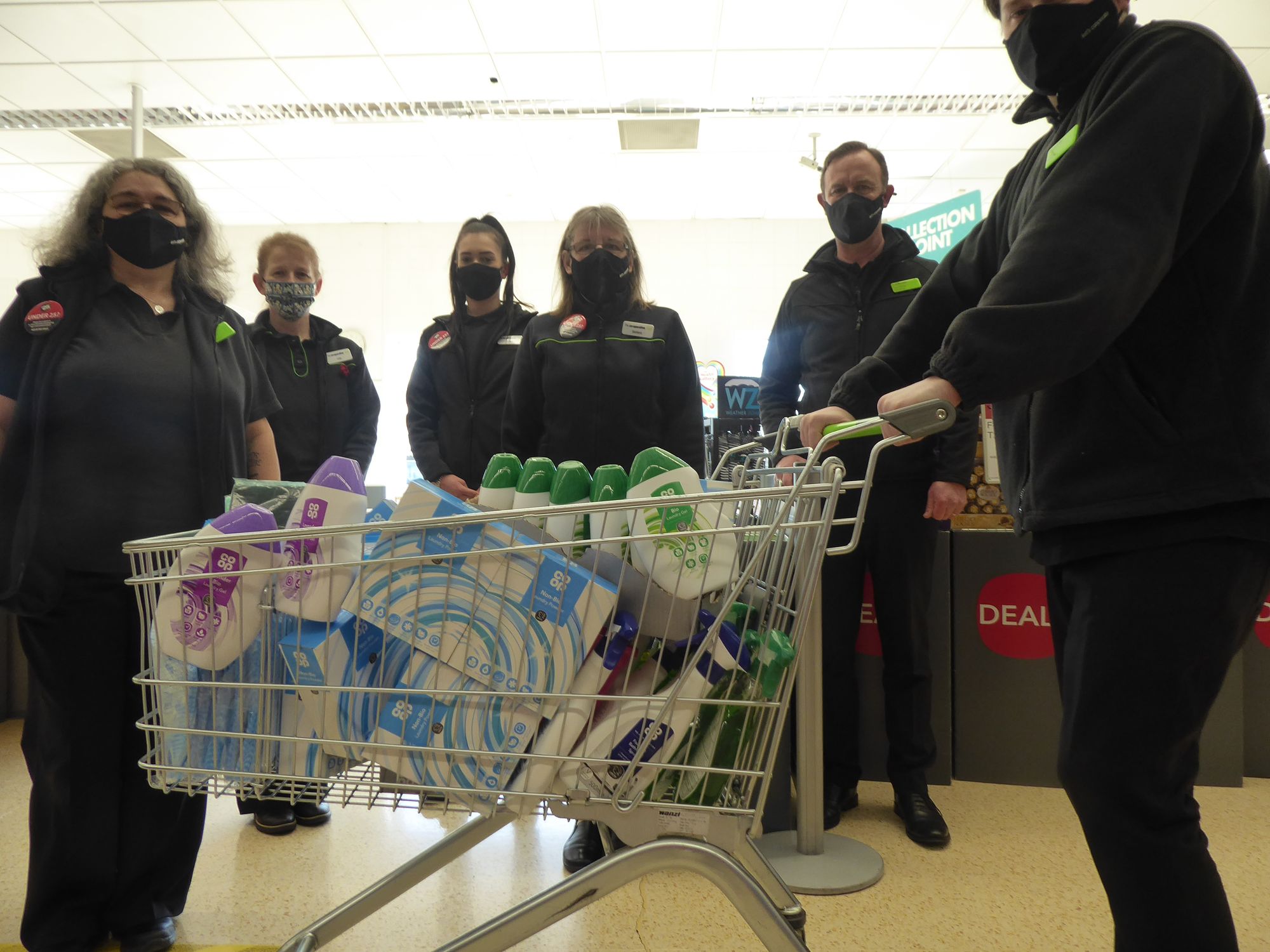 Members and customers who shop at our Market Harborough Store have been very generous in supporting the Hygiene Bank, since we launched it in store last year.  Here is what Judy, Co-ordinator for the Hygiene Bank, had to say:-
"Today I spent £150 of your very generous donation from the Community Fund at the Co-op and bought lots of household hygiene products  (as you can see from the trolley photos!)
This will be a tremendous help to the people and families we support through our partner organisations, as often they have to go without in order to pay their rent, their heating or food . Keeping clean is very important to keep healthy, and even more than usual in these Covid19 times.
So this will have a big impact, and all of us at Harborough Hygiene Bank are very grateful indeed for the support of the Central England Co-operative.
The Hygiene Bank will be putting together special bags for Mums for Mother's Day so small luxury items are especially welcome, so if you are in the area, please pop something in.
I would also like to thank you, Sean, and your staff for being so helpful, and especially the person on the checkout who had to input 30 vouchers as well as passing all the goods through the checkout. I appreciated her patience!
And to thank you all for working this past year, at risk to yourselves, in order to make sure all your members and customers can get what we need but don't always appreciate it fully".
Best wishes
Judy Rowley, Co-ordinator, Harborough Hygiene Bank