Holiday Hunger Program helps Support Families in Staffordshire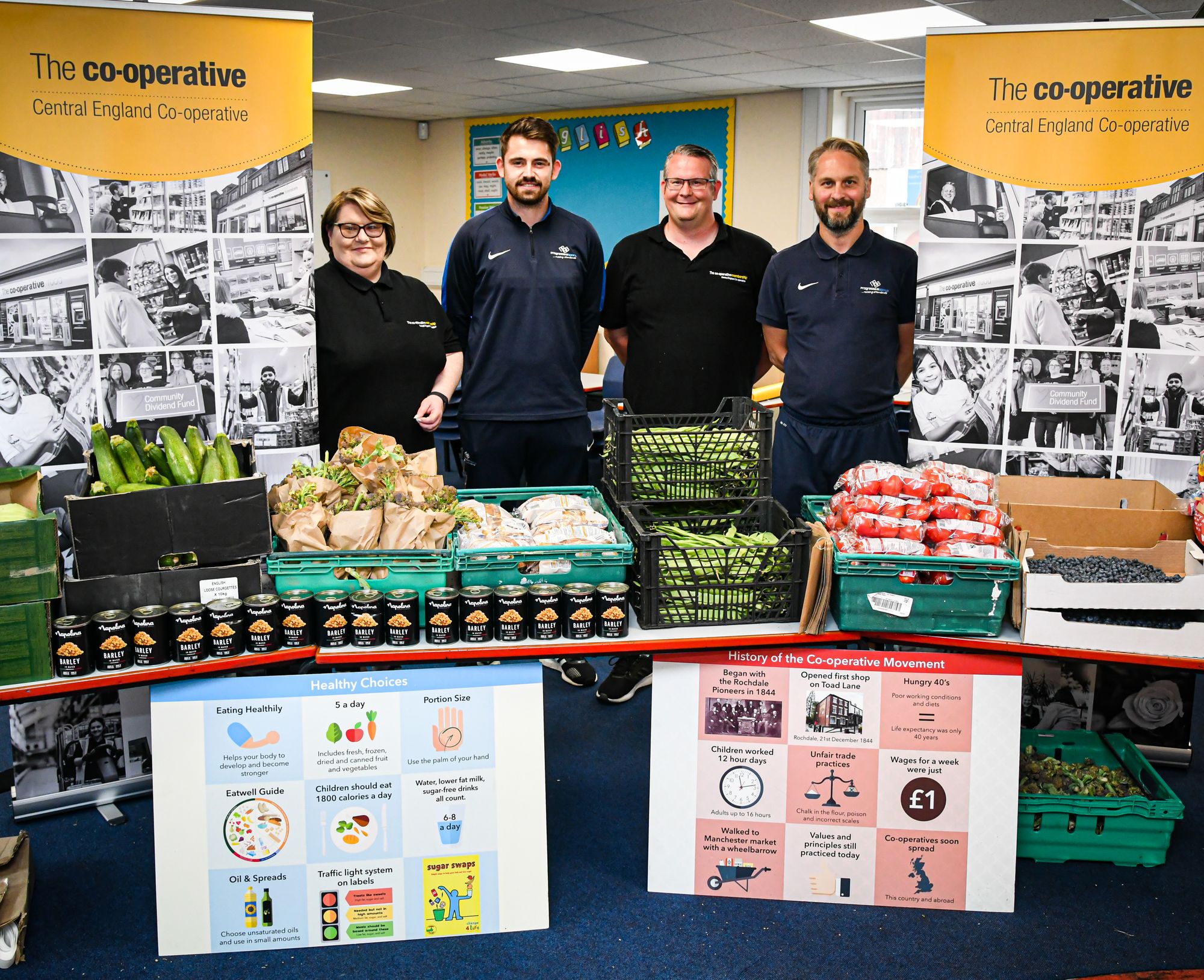 During the first four weeks of the summer holidays the Western Membership and Community Council (MCC) teamed up with Progressive Sports and FareShare Midlands to help support younger people in the area.
Progressive sports run Holiday Camps in the area during the summer holidays. The days are filled with fun sporting activities. This year they have specifically targeted disadvantaged young children to attend.
Myself and members of the MCC attended three camps each week for the last hour of the session to give all the young people a talk on Healthy Eating and the choices they can make to lead a healthier lifestyle. to re-enforce the message we had food donated from FareShare Midlands.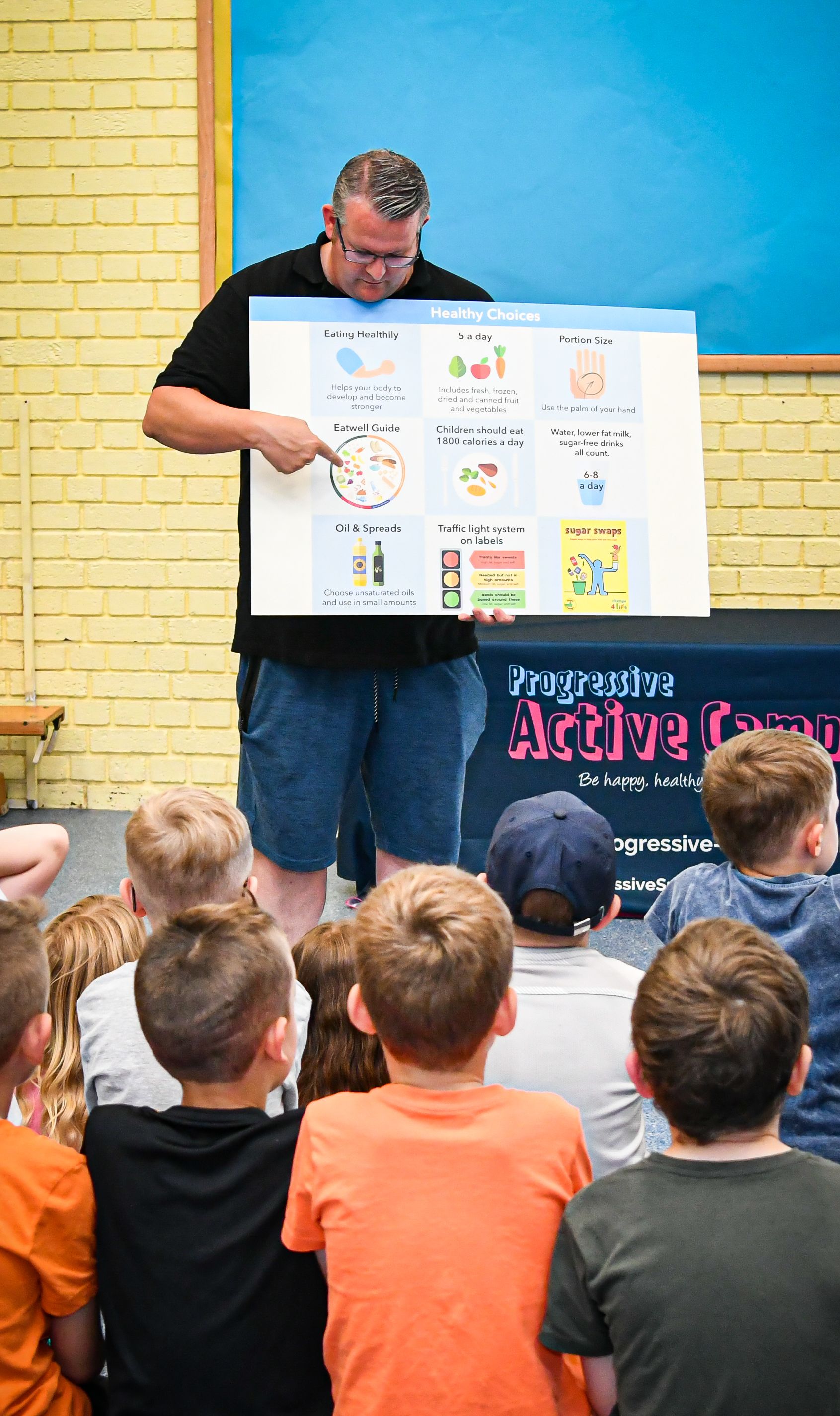 FareShare are a charity who redistribute excess food to community projects across the UK. Central England Co-op have been a supporter of FareShare for quite a while, and the food donated to this project was funded by our 'Irresistible' initiative. This last Christmas in 2020, a percentage of all our Irresistible products sold was donated to FareShare to help support the great work they do.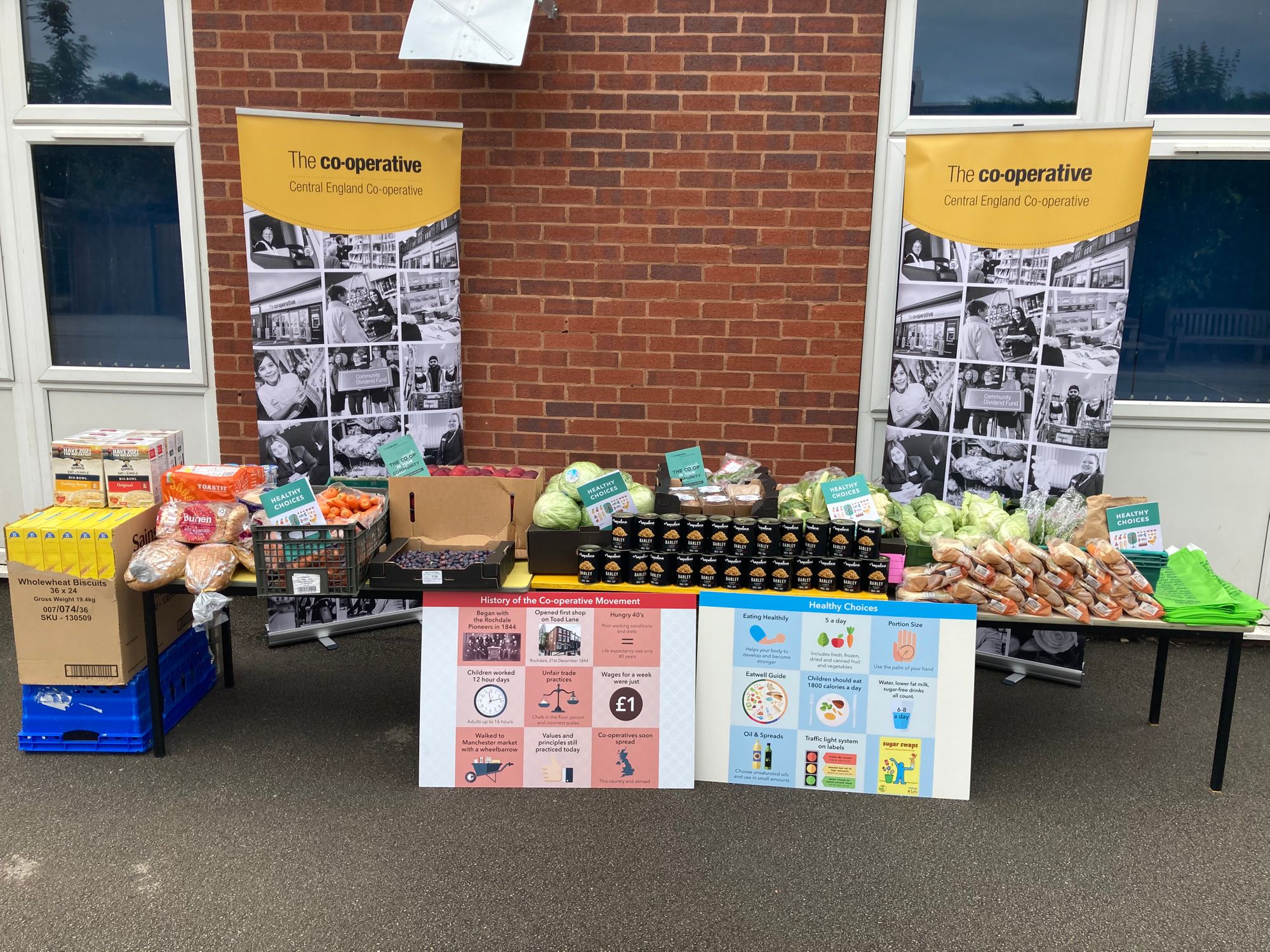 The food donated was for all families of the children attending the event to take home. The inclusive nature of this idea is that we feel that singling out those families that need it would have an adverse effect, and could possibly mean that the families that may need a little support would not take it in fear of admitting they may need a little help. having food available for all reduces the stigma of taking food home with them, if everybody is taking it there is more chance of it getting to the families that do need it.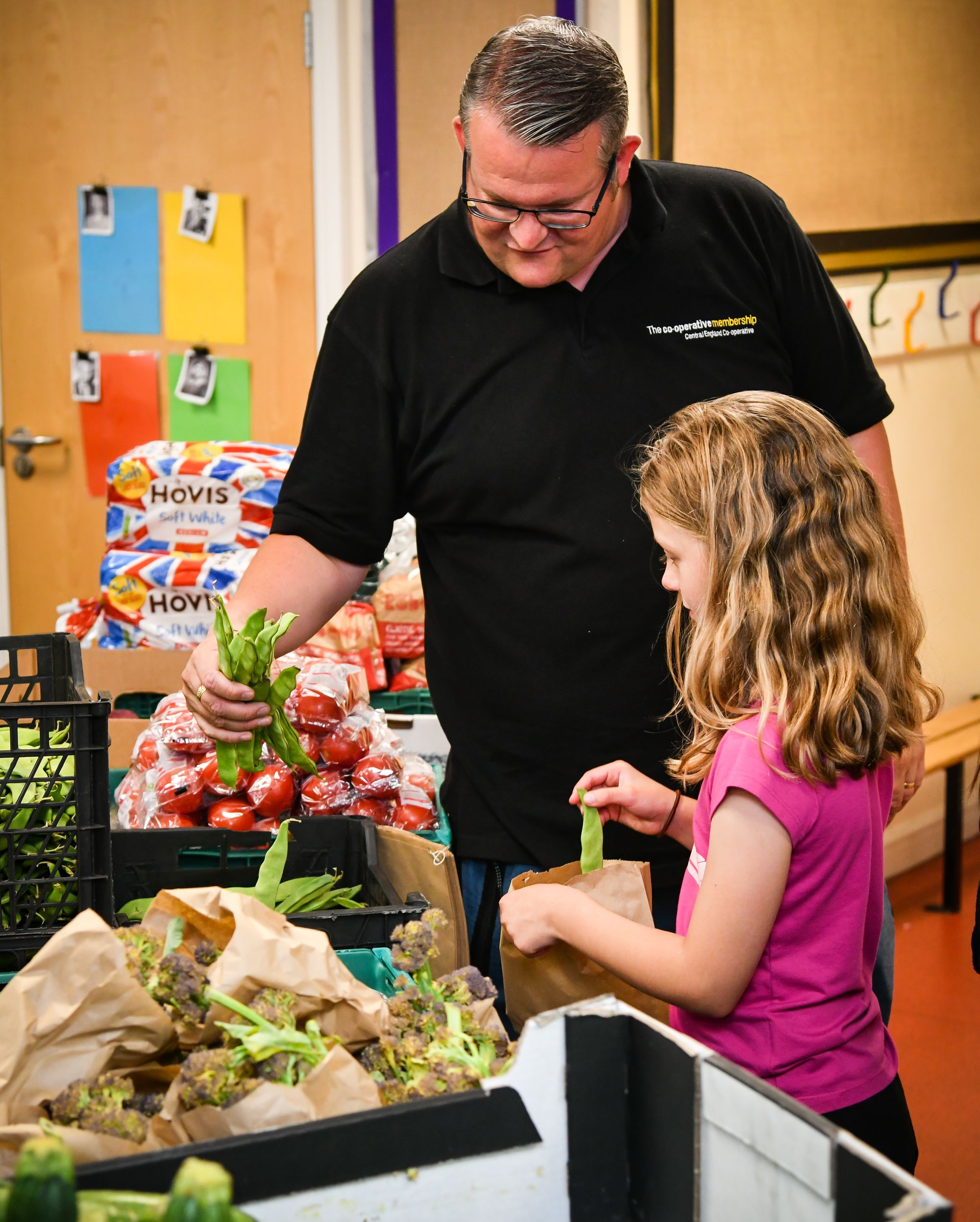 During the events over 700 children were given a Healthy Choices talk and their families given the opportunity to take food away with them. we received some very heartwarming comments from family members who were very appreciative and supportive of what we all were doing.
Eddie Ray, Founder of Progressive sports said: It is really great to be working with Central England Co-op. It has really elevated what we are trying to do with the programme. Our aim is to get children active but this year we are also focusing on making sure they are fed too so the link-up with the Co-op is perfect. We have been running holiday camps since 2006 for all children who want to get involved but this year is the first time, we have also additionally targeted disadvantaged children to ensure the opportunities are there for them as well.
Sometimes we did have more food than was taken, so to avoid any wastage we donated any leftover food to a local foodbank in Tamworth.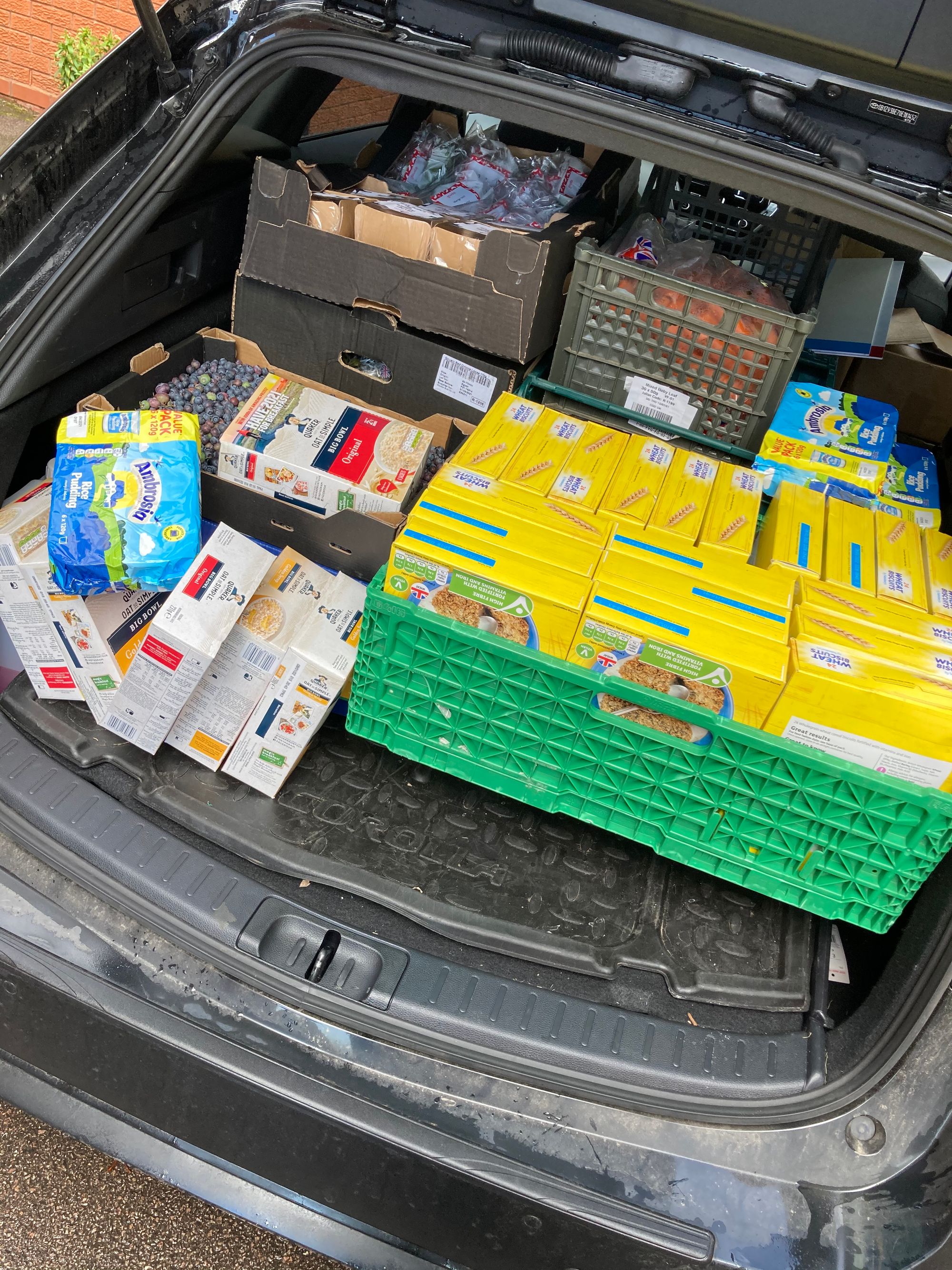 A true Co-operative approach to supporting our community in Staffordshire.