Guide to Climate Change
"Real success can only come if there is a change in our societies and in our economics and in our politics." Sir David Attenborough
Our Member Community Relationship Officers have been sharing information about combating Climate Change with young people at schools workshops and community events, but it's useful information for us all.
We have produced a short guide to understanding Climate Change and how we can all help to play our part.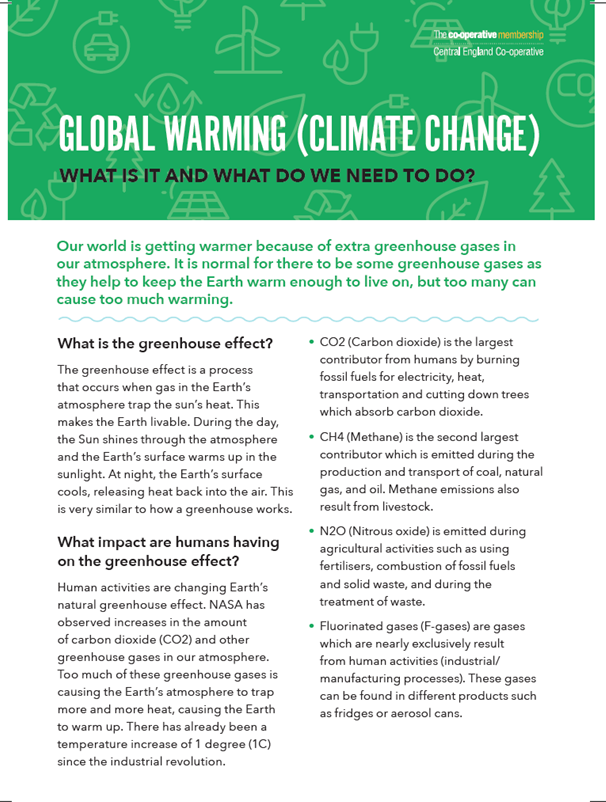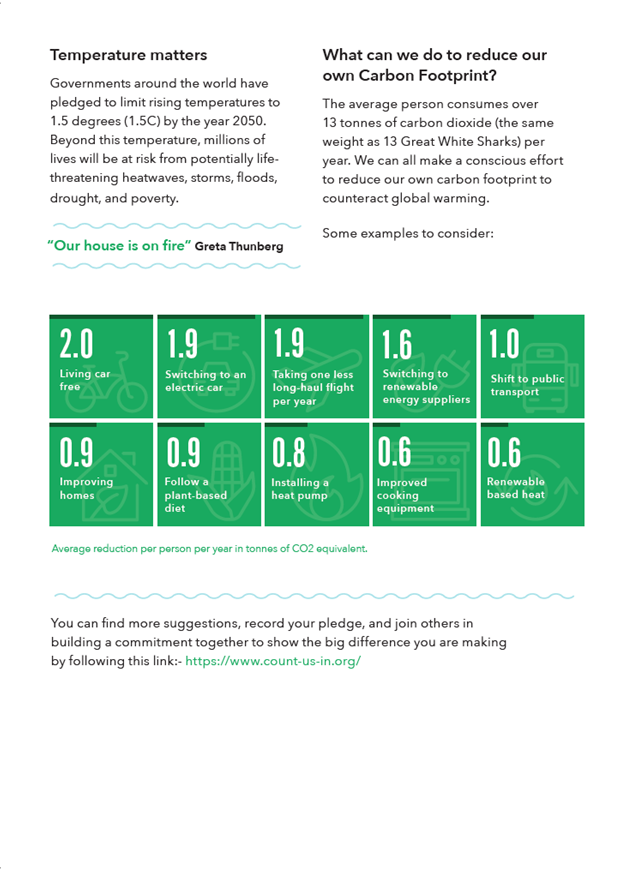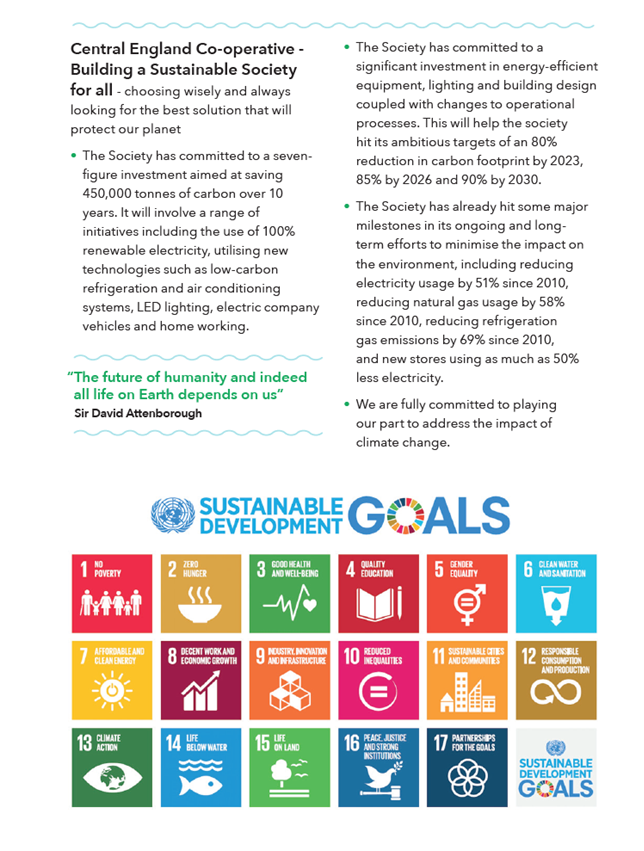 Central England Co-operative is committed to creating a sustainable Society for all. We are creating financial, human and environmental sustainability. Our environmental sustainability will focuses on preventing pollution, reducing waste, lowering carbon emissions, and minimising our use of natural resources.
Click HERE to learn more about our commitment to sustainability.