February 11, 2021
Co-operatives and Fairtrade: A Shared History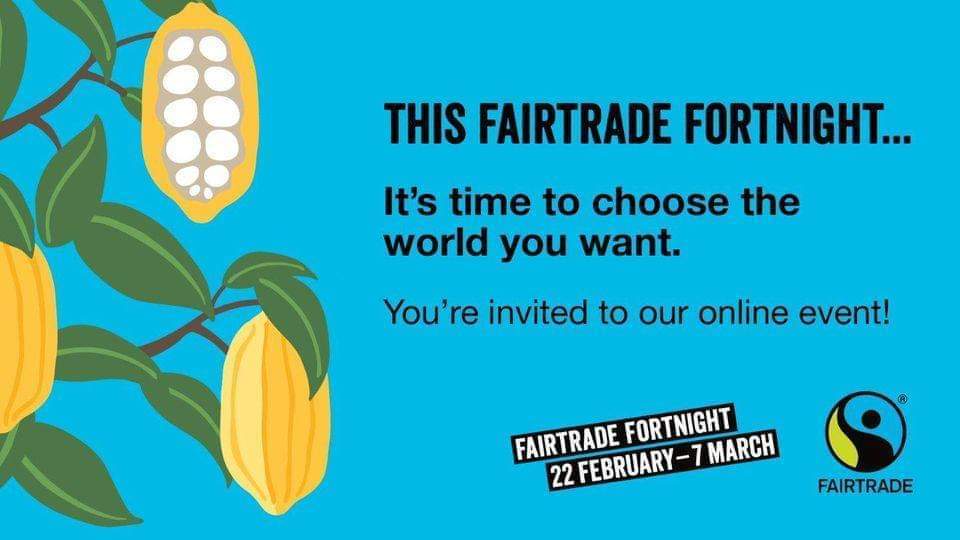 On the 2nd March you're invited to join member of Birmingham Co-op History Group and Central England Co-op's Chief Executive, Debbie Robinson, on-line to explore the story of how Co-operatives in the UK and around the world have supported, shaped and enabled the growth of the Fairtrade Movement over the past 30 years.
The event runs from 7.30-9.00pm and will be hosted on the zoom platform.  Please email: coophistory@gmail.com to be sent the joining link and share the facebook event page with your friends: https://www.facebook.com/events/330245061661669
The Co-operative Societies that came together to form what is now Central England Co-operative have always cared about trading fairly.  They were founded to provide pure food at fair prices, treating staff fairly and sharing their profits equitably through a dividend on purchases.
This philosophy was quickly extended to the operation of farms and factories by the Co-operative Wholesale Society (CWS) and, starting with a small society in Scotland in the 1960s, many co-op societies took a principled stand not to sell fruit sourced from Apartheid South Africa.
However, by the late 1980s, producers of commodity crops in the developing world like coffee and cocoa had experienced a collapse in prices as the rules around international trade were deregulated.  This left many unable to even cover the costs of production, let alone have the money to provide health care and education for their families.
International development campaigners and charities, faith groups and trades unions decided that, in addition to campaigning for policy change, they could make a real difference to producer communities by establishing a new form of "Fair Trade".  This was based on the revolutionary idea that consumers could choose to pay more than the market price to cover the costs of producing commodities, with a social premium to support health and education in producer communities.
From the very start, "Co-operation" was at the heart of fair trade.  Innovative Worker Co-ops like Equal Exchange in Scotland were established to market fairly traded coffee, Shared Interest is a mutual society that provides cash-flow to farmers until the crop is ready to harvest and most small farmers are organised into producer co-ops to process, pack and market their produce.
Despite these bold efforts, Fair Trade was still a niche area.  Fair trade goods were mainly distributed through stalls in workplaces, schools and Churches, or by mail-order.  It wasn't until the launch of CafeDirect in 1994 as a retail brand that it came to a mass market, along with an agreed set of standards, a "Fairtrade" trade mark and the Fairtrade Foundation as a promotional and regulatory body.
The first major retailers to list CafeDirect were Co-op societies and Debbie Robinson, along with her CWS colleague Brad Hill, played a key role in promoting Fairtrade products, developing an extensive own-label Fairtrade range.  This was then linked with projects in producer communities and they established Co-ops as the leading Fairtrade retailers in the country.
The event on 2nd March will explore the story of how this came about and what the future might hold for the Co-operative Fairtrade story...