Co-op Songwriting sessions come to Stirchley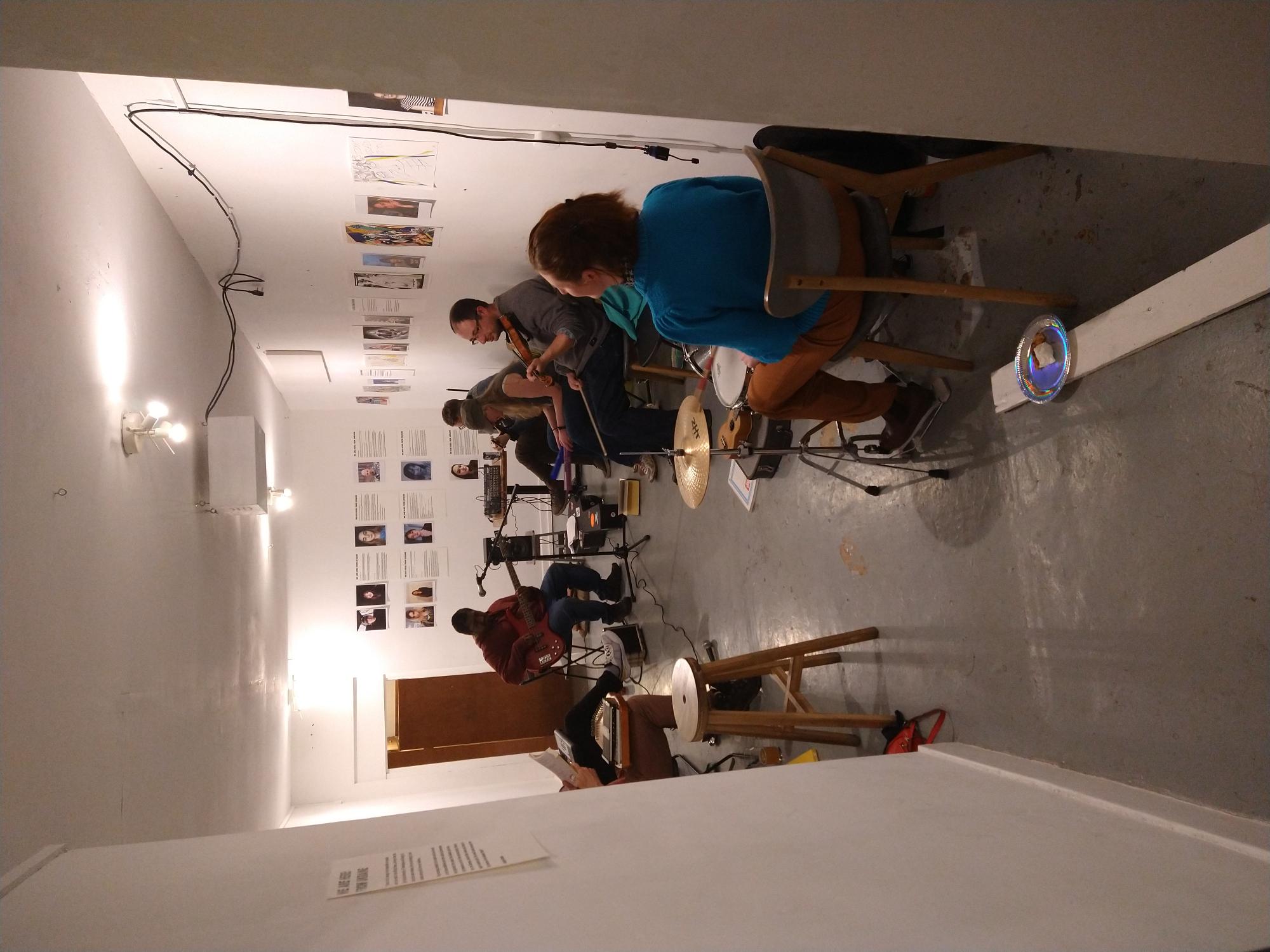 Shaz Rahman, Western MCC member writes how he attends and is part of a song writing co-op that meets at the Artefact Cafe in Stirchley. These sessions have been enabled by the funding of the Western MCC.
On Friday July the 1st the Co-op Songwriting Group met for the third session at Artefact in South Birmingham to make noise together. Co-op songwriting is an open to all, partly improvised music creation session. To start each session, we undertake some music writing exercises and then at the end of the session we write and perform songs based on the earlier exercises. We have no expectations for results and no prior knowledge of music is required.
As it was the third session the dynamic of the group has improved allowing us to share ideas easily. In this session we took headlines from local newspapers and wrote songs based upon them. We each wrote lyrics based on them and then led the group by singing the lyrics whilst everybody else improvised the music to go along with it. Song topics included a gothic wedding and the expectation that musicians and artists should work for free. We also took the opportunity to switch up the instruments, I brought a keyboard, but had a go at playing drums and guitar. We simplified what we played when we played a new instrument. For example, when I played guitar, Ben, the facilitator tuned it to open E so I only had to strum to play an E Chord. When I played drums, I focused on playing the kick drum on time and added other parts of the drum kit when I could.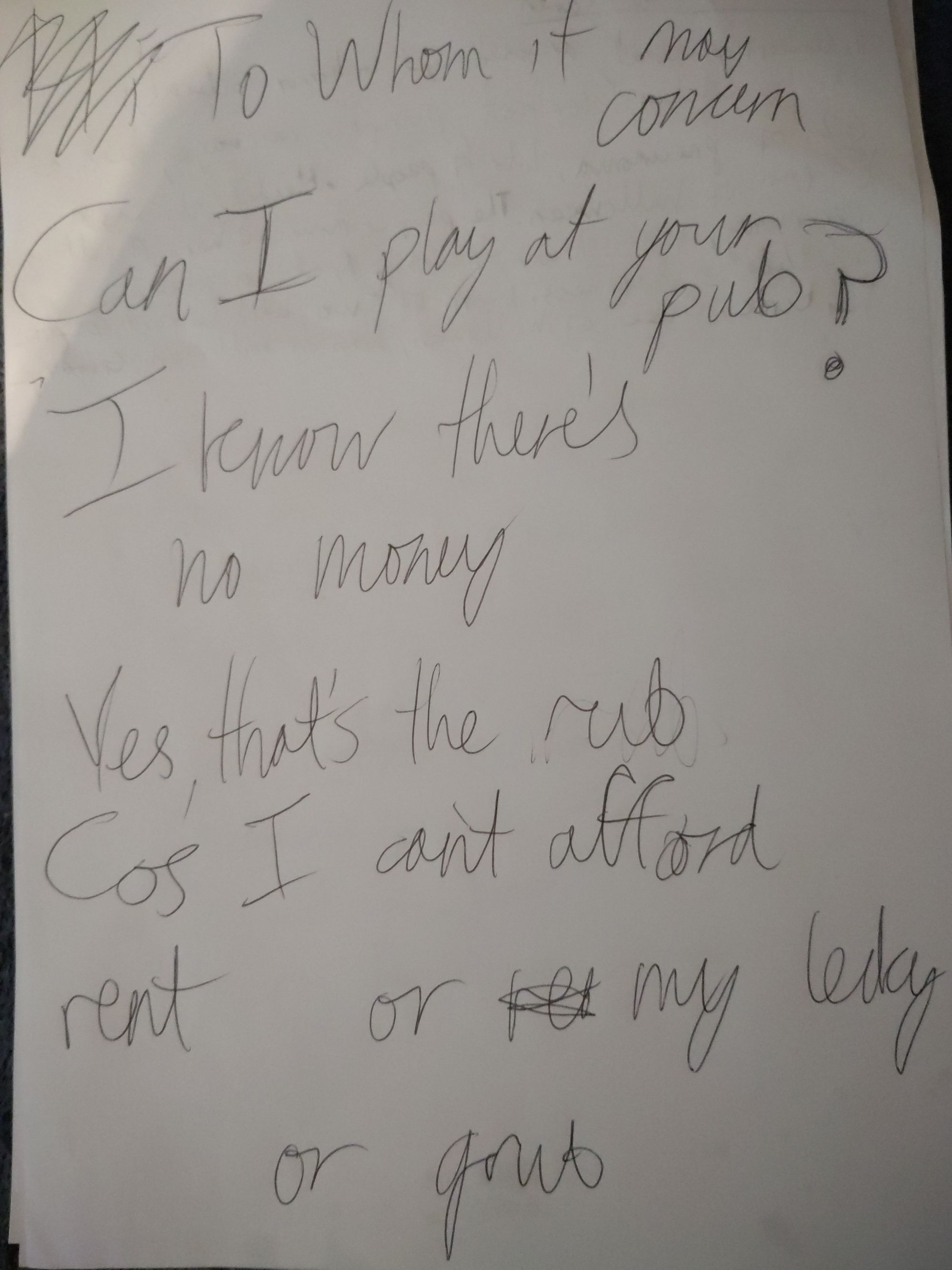 We've recorded some of the songs from some of the sessions and hopefully we will share them online in the near future.
The next session will be on Friday the 2ndof September at Artefact at 7pm. Artefactis a workers Co-op Art Gallery and experimental performance space in Stirchley, South Birmingham. All are welcome to the next session. Please bring your own instruments, amps etc.